Sharjah Broadcasting Authority inaugurated a brand-new IP facility based on the SMPTE 2110 standard for Al Wousta TV in Al Dhaid. We take a tour of the facility with GM Mohammed Khalaf and the station's engineering team, for a first-hand look at what the project entailed.
Al Dhaid may be a far cry from the ultra-urban landscape that people associate with the UAE, especially Dubai – though it is only an hour northeast by car – but it has a charm that no money can buy. Flush with the sights, sounds and flavours of a traditional Bedouin world, Al Dhaid is an oasis of date palm plantations and fruit farms, where traditional camel races and falconry take precedence over tennis, rugby and cricket.
And it is this heritage that His Highness Sultan bin Muhammad Al-Qasimi, the Ruler of the Emirate of Sharjah, aims to preserve with Al Wousta TV, a channel dedicated to covering the culture and traditions in the central region of Sharjah. A dedicated six-storey TV facility for the channel was inaugurated in Dhaid on February 17 by His Highness. The facility, which currently employs more than 100 staff, will serve as a learning ground for local universities and help integrate local media graduates and engineers into the TV environment. More importantly, the multi-million-dollar TV facility, designed and executed by Dubai systems integrator Tek Signals, boasts the Arab region's first SMPTE 2110 implementation.
Al Wousta TV itself is not new. Launched in September 2016 from the Sharjah Broadcasting Authority (SBA) premises in Sharjah, the general entertainment channel focusses on promoting the culture and activities of the people of Al Dhaid, an area known for its mountains, farming and traditional games. But what has impressed the regional broadcast fraternity is the IP implementation.
"When His Highness proposed a channel for Al Dhaid back in 2016, what he wanted was authentic coverage on this part of the world created by the people who reside here and understand the various nuances of our heritage. Now, 90% of the shows on Al Wousta TV are created locally in the central zone of Sharjah. Alongside that, we wanted to build a state-of-the-art IP facility in Al Dhaid so our broadcast professionals and university students could be updated on the latest media technologies. SMPTE 2110 is the standard that all progressive and new TV stations today are adopting, so we are very proud to have achieved this with our new launch in Al Dhaid," explains Mohammed Hassan Khalaf, General Manager of Sharjah Broadcasting Authority.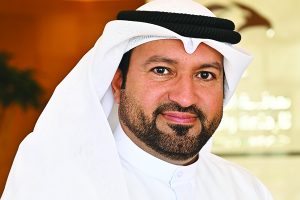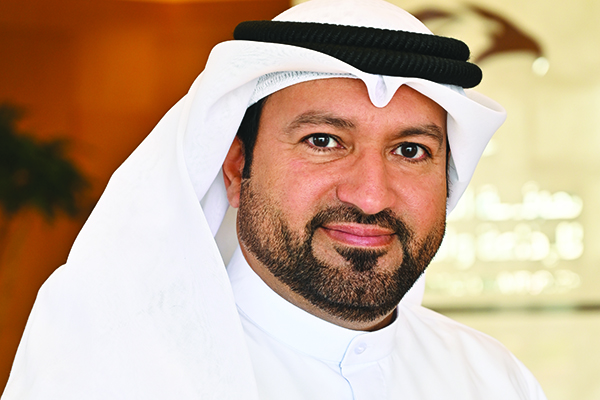 Khalaf has been with SBA since 1999, rising up the ranks from programme presenter to Head of Sharjah Radio to Manager of both Sharjah TV and Radio, before assuming his current role.
Channel Engineering Manager Khalid Al Shehhi, a dynamic young UAE national who completed his audio engineering studies in the US and returned home to initially run the audio department at SBA and later head the engineering team at Al Wousta TV, elaborates on the project.
"This is an end-to-end IP installation starting from the cameras and mixers in production to distribution. The complete backbone for this infrastructure is IP. The entire network runs on fibre, which means this facility is ready for 4K or any future formats. With IP also comes compatibility, so any new elements that need to be added to the infrastructure in the future can be integrated without any downtime – a challenge in any SDI environment.
"The SMPTE 2110 standard is particularly gaining significance as the protocol to interconnect all the devices in a new channel. With technology moving from baseband and traditional broadcast infrastructure to an IP world, this is the technology that everyone will adopt. We are glad that we can now say that we are at the cutting edge of technology," says Al Shehhi.
The facility is a purpose-built building which towers over the rest of the city landscape, despite being only six storeys tall. Each floor is dedicated to different segments of the TV station, with production and newsroom operations occupying the third floor; UPS and power on the fourth; technical facilities including MCR, PCR, ACR, CAR, Avid NLEs, Avid Protools Audio Room, three Adobe Premiere rooms and a VizArtist room on the fifth; and an impressive studio on the sixth. The rest of the floors are primarily reserved for official and administrative operations.
A big highlight of the facility is Al Wousta TV's 840sqm studio, which can accommodate five sets. Its five Sony HDC 4300 cameras and one Sony PTZ camera are backed by a Sony switcher in the PCR and controlled by Sony LSM to capture all the action. The lighting network was completely designed by SBA engineers and executed by Al Futtaim Technologies. The ARRI lighting system at the studio is based on LED technology.
"The great thing about LED lights is that the heat emitted by these lights is minimal and it consumes 10 times less power than older lighting technology," explains Al Shehhi.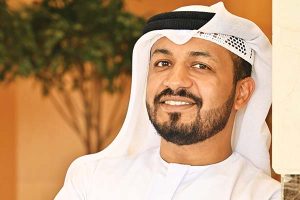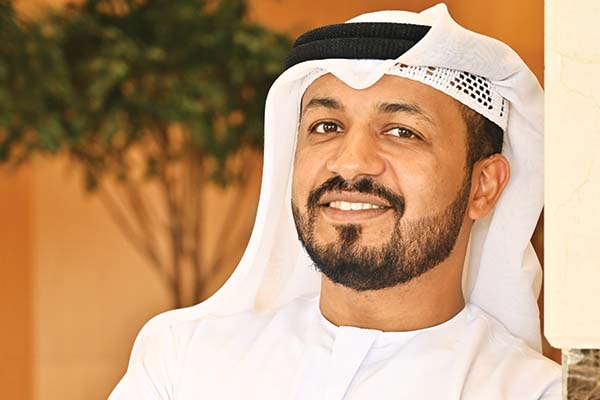 The network is designed in such a way that the station never loses connection to a specific point within the network. This has been accomplished by connecting them in a RING typology. As a main part of the design, Al Wousta TV has also deployed a fully motorised hoist network that enables the lighting designers to work in a flexible environment. The lighting designer can also control colour and light colour temperature from a tablet inside the studio, enabling on-the-spot changes.
The entire 4K-ready facility includes two playout systems. Studio playout is via Avid FastServe, while MCR playout was deployed using Imagine Communication Systems including playout automation and a BCM scheduling solution. Also included is a 4K-ready backbone system with SDVN technology by Evertz Microsystems. Evertz controls the entire Sony system using the NS-BUS protocol.
The audio system comprises a LAWO MC36 audio mixer and audio routing is over Dante. The RTS/Bosch talkback system is also completely IP-based and again, supports communication over Dante. The whole audio solution is tightly bound together via Dante and communication with the Evertz IPX router is via an audio gateway to achieve SMPTE 2110 at all levels.
On the graphics side, Al Wousta TV has two engines – the Viz multichannel for MCR and the Viz Content Pilot for the studio. Both communicate with Evertz on the NMOS protocol. For monitoring the video signal over IP, the channel uses the latest Tektronix PRISM, which supports NMOS discovery. Evertz' built-in IP multiviewers are used in all areas of the facility.
Additionally, Al Wousta TV also has a complete PAM and MAM system provided by AVID. It comprises iNews, Capture, Command, and Cloud UX to carry out various tasks related to playout, ingest and verification, all hosted on a complete VMware virtual structure. For post-production, the Media Composers and Adobe systems are integrated with Avid Cloud UX.
The infrastructure at Al Dhaid is connected to two areas — Sharjah Broadcasting Authority's main facility and its Kalba station. Each is a Disaster Recovery site that mirrors the other facility, should the need arise. An RTS talkback system connects Al Wousta TV and the SBA MCR.
A quick look at the workflow shows that all the media Al Wousta TV receives, whether P2, USB drives, SD cards and so on, is ingested using Telestream Vantage. The material is saved into an AVID Nexis storage workspace allocated for this purpose. From here, it is picked up by the verification department, which edits and verifies the content using Media Composer. The material is then sent either to the MCR (MGX FTP Gateway) for MCR playout, or to the Avid FastServes for studio playout. The final playout is via Imagine playout servers.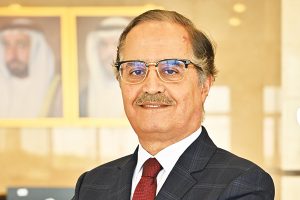 "The main benefit of utilising SMPTE 2110 technology is that due to a complete fibre backbone, the channel is not only future-proof but expansion also becomes seamless," explains Mounaf Mohamed Hannouneh, Head of Broadcast Engineering at SBA. "The current set-up is based around a 25G connection with the aim of being able to upgrade to 4K without any major impact."
A significant part of this project is data migration from SBA's headquarters to Al Wousta via file transfers and hard drives and integrating this element into the workflow.
Systems integrator Tek Signals began work on this project in September 2019. As with most regional projects, the SI worked to a very tight timeline to deliver this brand-new turnkey system. Although this is a stand-alone project, SBA plans to use SMPTE 2110 as the standard for all its future installations.
"This is our benchmark project where we successfully implemented the IP-based SMPTE 2110 standard for video transport over IP," says Ali Rasheed, Broadcast Manager at Tek Signals, who oversaw the installation with the Wousta team. "We have a trained technical team with full knowledge of the SMPTE 2110 standard and its associated set of standards and protocols such as the IS-4, IS-5, IS-6, etc. A critical component in this was fibre cabling, for which we had an internal team that is certified to execute such tasks."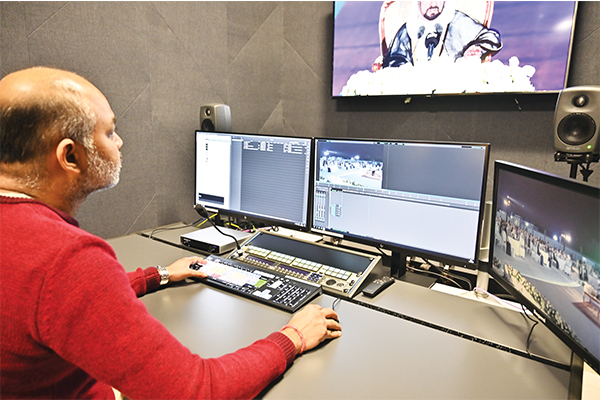 The project was not exempt from challenges. "As this is the first such implementation in the region, integration with various different system components like Magnum, LSM, NMOS, NS-BUS and Dante was a bit challenging initially, but all these were gradually addressed," explains Al Shehhi.
Perhaps it helped that the team chose industry-standard solutions for the whole installation.
"When we chose solutions for this project, we researched the maturity of the implemented technology and how well they would potentially integrate with other third-party system components like Avid FastServes, Vizrt Graphics, the Sony cameras and Tektronix Prism, to name a few. That choice definitely helped," says Hannouneh, elaborating on some of the challenges.
Rasheed speaks further about the challenges and how they were addressed. "From the very first stage of designing, we had to ensure that all the vendors we chose were compliant with SMPTE 2110 standards and that multiple control systems could talk to each other over different protocols. To minimise integration risks, we held multiple joint design workshops with key vendors to ensure they were all on the same page. A second layer of expertise required an in-depth level of knowledge about each technology, with technical details, capturing, understanding and laying them out on extensive drawings.
"Our internal design and draft team prepared more than 20 drawings for this project, capturing fibre ports allocation, the type of fibre cables that would be utilised, the length calculation of each point while mitigating any loss of signals mechanism in mind. Detailed rack, power and heat dissipation calculations were also kept in mind while keeping future expansion in mind.
"On the workflow side, we looked at the requirements of multiple file formats both externally and internally, and a system was conceptualised alongside integration to the SBA's headquarters. AVID PAM & MAM over MediaCloudUX was implemented to cover the production workflow, and integration to the final MCR playout system was sorted.
"The complete design on the backbone IP and network is the main and back-up infrastructure. Choosing the right product while ensuring the main and back-up infrastructure is in place is a must in SMPTE 2110 facilities, and we are delighted that we succeeded in putting together the right solutions.
Rasheed adds that extensive training was provided by all the main vendors.
Clearly, the Dhaid facility is no mean engineering feat, and is the result of significant collaboration between the local systems integrator and the end user.
"We have a team of six engineers in-house for Al Wousta TV that was equally involved in researching the possibility of going with an IP implementation," explains Al Shehhi. "Initially, we were concerned about taking such a big step and wondered if we would be able to pull it off, given the challenges that most international TV channels that had undertaken similar implementations were facing. But we visited all the big shows and waited until the IP end-to-end supply chain had matured to the point where we could confidently go ahead with such an installation. It was quite daunting, but we are so glad we pulled it off and are extremely proud of this achievement."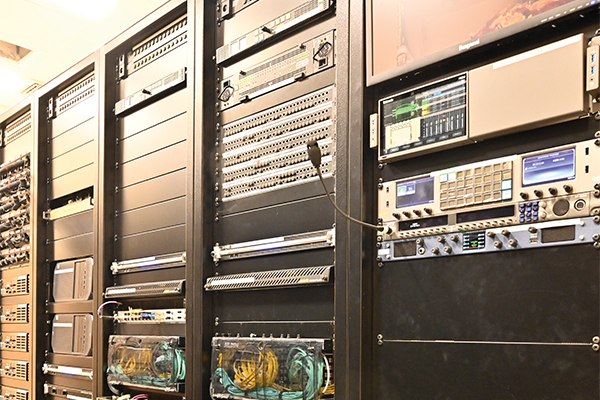 Work is not yet complete. A MAM implementation is still in progress and is scheduled for completion in April.
"Usually we wait for the operators to get used to a system before implementing MAM, because the end-user then has a better understanding of his requirements and it can be customised to suit that requirement," explains Rasheed.
"Secondly, Avid is currently running on SDI, with new servers coming soon to have them implemented on IP. A fibre network has already been implemented for this upgrade and once the server is in place, it will replace the current servers. This arrangement was part of the agreement with Avid when the project was awarded to them."
Likewise, Sharjah TV's content digitisation project, which started several years ago, is now in the final stage. This part of the project was a Qvest Media undertaking. By Q2, all of SBA's old content will have been digitised and safely archived, with all three sites – the SBA HQ, the Kalba facility and the Dhaid facility – serving as Disaster Recovery sites for the other two.
"Each site will be a mirror to the other," explains Al Shehhi. "SBA has been digitising its legacy content for several years and all that is coming to fruition now. We will have all our existing content archived soon, and then archival will be ongoing."
SBA has only touched the tip of the iceberg with this project, which is the start of many other pipelines, promises GM Khalaf.
"Our aim is to stay one step ahead in terms of content and technology. With our content almost fully archived now, we are turning our attention to Al Badayer, where we are building a new studio."