Intigral was unfazed when a complete lockdown was announced in late March in Dubai. With most of its Ramadan productions ready owing to early planning and the launch of Jawwy TV on IP scheduled for the Holy Month, the only element left to ensure seamless operations was the deployment of a remote solution. Tony Saab of Intigral takes BroadcastPro ME through the content and the technology that ensured the successful launch of Jawwy TV on IP.
Intigral launched a linear channel called Jawwy TV on IP last month to complement the Jawwy TV streaming service. The IP version carries a mix of curated content that primarily includes some of Intigral's originals and exclusives.
As the launch coincided with the start of Ramadan as well as the Covid-19 outbreak, the Intigral team also implemented a robust remote operational strategy under the leadership of Tony Saab, VP of Content and Production at Intigral, to ensure a seamless entertainment experience for its viewers.
The remote implementation included the deployment of a CreateCtrl planning and scheduling system as well as a Lighthouse module from Pebble Beach Systems. The Lighthouse installation adds to the ongoing deployment of Pebble solutions that started at Intigral way back in 2014. 
As the brain behind Intigral's recent content acquisition and production strategy, Saab says the addition of Jawwy TV on the linear box is part of the company's efforts to ensure that it reaches a wider audience with its Originals.
"We offer carefully selected content on Jawwy TV. If our audience likes it and wants to binge watch, they can go to Jawwy on the SVOD platform. Our objective is to offer our audiences a wide variety of content on different platforms so they can really experience our entertainment through the medium of their choice."
Intigral was fortunate that it started on its Ramadan productions as early as Q4 of 2019, says Saab, as a result of which, it was able to air its original productions as initially planned.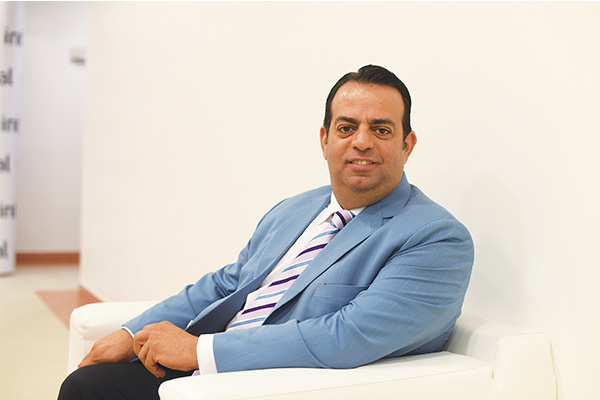 "Some of our originals are Hawas, a thriller; Ejaza, a drama series; Yamam, targeted at kids; Al Deerah, a Gulf drama that has been doing extremely well; Bint w wlad, a comedy, also doing very well; and Ettjah Khateh, also a drama series. Some of these are 12 episodes, some 15 and others 30, and they were all created for Ramadan. We were lucky because I started early in the quarter and some, as far back as Q4 last year. The only production we did not manage to complete was a cooking show but all the major series we planned were out there," he explains.
With the coronavirus pandemic and people having to work from home, however, Intigral had to quickly arrange for a more extensive remote operation "in order to make access available from home for our teams", says Saab.
"We have around 10 people working on our existing operations. They are dedicated to working on the channels all the way from playout and scheduling to branding and the other operations related to it. Lighthouse is a remote system that can access the playout in our data centre and allows our teams to operate from their homes. We already have an ongoing relationship with Pebble Beach Systems," explains Saab.
To place the project in perspective, Intigral initially started with just Pebble Beach Marina automation and Dolphin servers for ingest purposes in 2014.
With its core business being IPTV at the time, Intigral received feeds from all over the world and repurposed it for parent company, Saudi Telecom Company (STC), which is also the Kingdom's incumbent telco operator. STC customers had the option to subscribe to Intigral to receive IPTV channels.
Later, Intigral undertook a major content management and playout system upgrade, including expansion of the Dolphin solution, and more recently deployed its remote management and monitoring tool, Lighthouse. 
Intigral installed and configured the system by itself, sharing remote access to Pebble in order to set up the new server.
"This was all carried out remotely due to the current Covid-19 crisis, but it was completed quickly and efficiently," says Samir Isbaih, VP Sales – Middle East and Asia, Pebble Beach Systems.
"Pebble Beach Systems has been working with Intigral to support the launch of its new channel and implement its Lighthouse product, which runs alongside Marina. Lighthouse allows remote access to all active channels, and operators are able to securely access and operate the entire system from home," he adds.
The Lighthouse integration allows multiple people remote access to the channel playout capabilities. Specific functionality includes the Lighthouse Channel Controller for working on the playlist; the Smart Panel, which can enable master control switching and manual addition of graphics if required; the Media Inventory, which enables users to see all the media they have across their system; and the Browse Player, where users can view and monitor the video streaming from Dolphin at home, as well as look through the upcoming content from their browsers to check accuracy and inspect for errors. Lighthouse offers low latency, secure, reliable access to the main on-premise Marina and Dolphin systems.
Intigral was the first media company in the UAE to deploy Pebble's Marina automation controlling its Dolphin integrated channel technology in 2014, enabling ingest from tape and live sources.
Incoming media is recorded via SDI onto Dolphin's internal storage and onto an external Isilon storage. Once ingested via SDI, the files are delivered into Intigral's exclusively IP workflow for distribution to regional telecommunication operators.
The solution was developed to meet Intigral's complex asset management requirements, providing intelligent rule-based media movement.
As part of the recent expansion, playlists are delivered to Marina automation from a CreateCtrl traffic system in native Marina XML format, and the system offers advanced SCTE-104 triggering for ad insertion.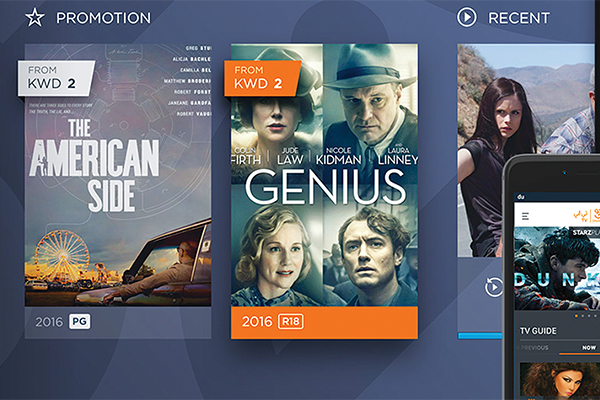 As Intigral already uses Marina, the Lighthouse addition was easy to configure and quick to use. The fact that it has customisable widgets and dashboard reportedly made navigation simple.
"Lighthouse essentially offers a 'view' into Marina. The same actions that someone would do on an on-premise system can be done remotely with Lighthouse. It is a web-based application that sits outside the standard secure network that a normal automation playout system would be a part of within the broadcast facility, but with the correct permissions, Lighthouse can look into the on-premise network giving remote user privileges," explains Saab.
Intigral then undertook the movement of teams to their home in batches once the outbreak began, explains Saab.
"We moved a batch of developers and installed their workstations at home and connected them to the mainframes. Once we ensured that they were sorted, we did the second and third batches. I still have a small core team working from the office mainly on the content operations.
"File sizes for content videos are really big and challenging to operate from home so a small team continues to work from the office," he adds.
Saab adds that Intigral created its own network and gave access to all its people as if they are working from its office.
The Lighthouse installation at the Dubai facility was managed entirely by the Intigral team. Both, system set up and training were conducted remotely.
Perhaps one interesting aspect to this last installation was that Pebble and CreateCtrl have developed a new interface for the traffic system.
Intigral added eight fully redundant channels of playout, together with an expanded ingest capability to the existing Pebble solution late last year. The installation is completely scalable and if more remote user licenses need to be added through Lighthouse, this can also be done, says Saab.
With a full remote operation in place, Saab says he is pleased. With viewership having spiked significantly during Ramadan and his remote operations running without a glitch, Saab is now contemplating more content additions to the Jawwy platform. In fact, as we were going to press, Saab also confided that Intigral had acquired the first pay window rights to a few Arabic movies including Egyptian 2020 production Lees Baghdad (The Thief of Baghdad).