Egyptian filmmakers Sherif El Bendary and Mohamed Siam, and El Gouna Film Festival founder Bushra Rozza talk to Shifa Naseer about regional film productions, trends in Egyptian cinema and where they see the film industry headed.
Arab cinema has garnered a lot of global attention in recent years and Egypt has contributed a lot to its growth. Of course, Egypt's film output today cannot be compared to the 1940 and '60s, which were considered to be the golden age of Egyptian Cinema. Nevertheless, it has carved a place for itself both in regional and global cinema.
There used to be a time when Cairo used to produce around 150 films annually although that has come down to 15 or 20 releases each year. Despite its many setbacks, the Egyptian film industry continues to thrive and stand out from its other MENA peers.
"Egyptian cinema is different in many aspects," says Sherif El Bendary, an Egyptian filmmaker with over two decades of experience in the industry. "It is the only one in the region that can be labelled as an industry. And by that, I mean investing money and generating revenue."
El Bendary, who first started out as an engineer, took up filmmaking in 2001 at Cairo's High Cinema Institute. He has done five short films, one feature film and one TV series until now. He is currently working on his second feature film titled Is Africa An Island? The film is in pre-production under his production house, Africa Films.
Egyptian films (mainly commercial) have appealed to Arab audiences everywhere and become the yardstick for viewers to compare with when they watch Arab films.
Egyptian director and cinematographer Mohamed Siam points out that "Egyptian cinema's rich history and uncertain future is what makes it so dynamic".
"There is a lot of local talent with new underground filmmakers aspiring to get involved with their innovative projects," he says.
Siam has made films like Whose Country? (2016) and Amal (2017). The former was screened at different editions of the New York Film Festival and the Karlovy Vary International Film Festival. Amal won the Jury Prize during the 25th Sheffield Doc/Fest in 2018.
Siam has received several international grants and prizes in support of his films including his latest project, Carnival, which recently secured funding from Cinefondation's Atelier, a Cannes International Film Festival initiative.
All the popular genres created in Egyptian cinema seem to aim towards giving the audience what it wants.
Egyptian commercial cinema doesn't necessarily have a local flavour, admits El Bendary. "Egyptians expect commercial films that have mass appeal, so producers and distributors try to cater to that demand as our audiences are, in part, inspired by Hollywood films. But, of course, it depends more on film stars and the big names associated with them."
The most important factors affecting the demand are genres and cultural taste. For instance, light comedy films are gaining popularity. As of 2018, around 66% of Egyptian audiences are reported to have listed comedy among their favourite film genres, according to a survey conducted by Statista. Action/adventure genre was preferred by 39% of the respondents.
Siam agrees with this. "There has been a bit of a decline in film production in the past years, but these genres continue to experience huge demand. In recent times, we have also seen a niche genre of horror and thriller emerging."
Having a variety of high- and low-budget films as well as different genres and stories, is healthy for the industry, according to El Bendary.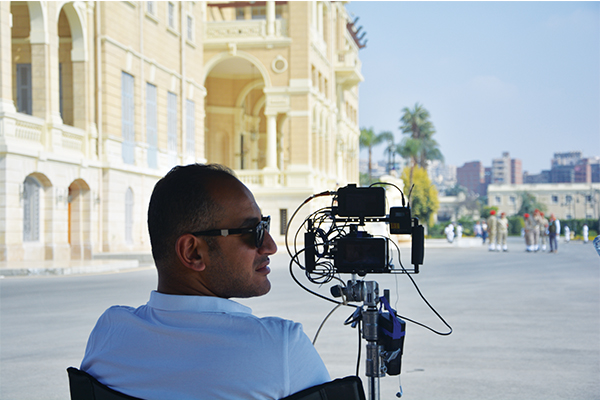 "When I started my career, I was inspired by the cinema of the '80s. Cairo was my inspiration, and it is reflected in my films, Dry Hot Summers (2015) and Ali, the Goat and Ibrahim (2016).
"My first feature, Ali, the Goat and Ibrahim, was based on magic realism. It is not a common genre in Egyptian cinema. It relies more on literature, especially Latin."
Ali, the Goat and Ibrahim, written by Egyptian writer Ahmed Amer, revolves around Ali who believes his late girlfriend's soul has been reincarnated in a goat. Ali, his goat, and his friend Ibrahim embark on a journey of friendship and self-discovery across Egypt to reverse the curse.
"Amer came to me with the idea for the film and I liked it. It took me four to five years to complete the project including post-production. I used a Red Dragon camera to shoot this film. We would have around 70 people on set on average for the film," explains El Bendary.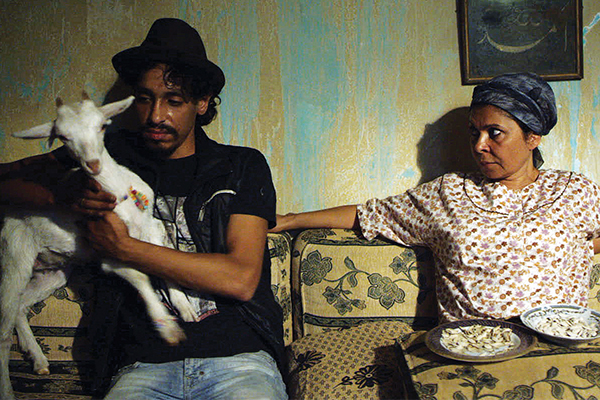 Ali, the Goat and Ibrahim was distributed in many European countries including France, Belgium and the UAE.
"It was kind of a risky adventure for a filmmaker to make the first film on such a genre. But I loved working on it," he adds.
Unfortunately, independent cinema does not always appeal to mass audiences.
"If 40 films come out in a year, only two to three will be art films," El Bendary explains. "Cinema today doesn't depict the reality of Egypt. When one watches regional films, it is clear that the story could easily have taken place elsewhere. The stories do not represent the times we live in."
In recent times, most of Egypt's productions have been consolidated under one large entity. Independent films that do well at festivals but don't necessarily enjoy mass appeal are being overlooked in favour of films that will help the cash registers ring at the box office.
Censorship has also played a big role in the estrangement of cinema. Heavy restrictions are imposed on local films as a means of "safeguarding" public opinion, religion, and culture. This is said to have diminished the "quality" of Egyptian cinema.
El Bendary says: "The political situation in the country has its own effect on censorship. It is harder now than before. There are many topics we cannot talk about. For instance, it's not easy to have a policeman in a scene. You have to have a special authorisation to show police, whether in a good light or not."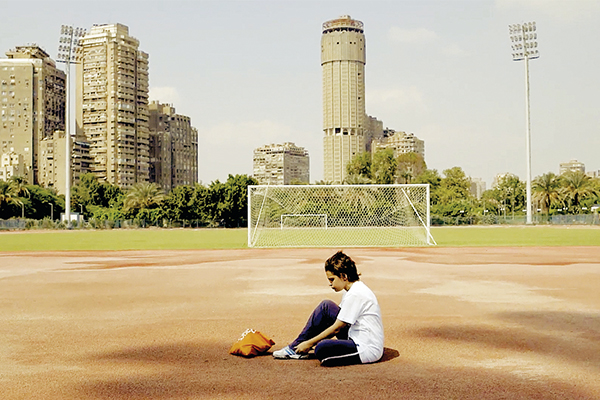 There are workarounds, says Siam who has used political backdrops for his non-political films. Giving the example of his film Amal (2017), the filmmaker says that even though it is a coming-of-age documentary, the film focusses on the intimate story of a young girl growing up against the backdrop of a country seeking its own identity.
Amal revolves around a 14-year-old girl who ends up on Tahrir Square after the death of her boyfriend in the Stadium riot. The film follows her over the years after the revolution.
"While politics is a sensitive topic here, I believe a film does not need to talk about politics to be political," says Siam.
It is exactly for this reason that independent cinema needs to be stronger in the region as it is more inclined to depict Egypt as it is, according to the filmmakers. In fact, both filmmakers feel that cinema produced for mass audiences as opposed to indie films have their own individual flavour and appeal, and neither should be dismissed.
"Commercial films and blockbusters, as well as low-budget productions, are important to keep the industry afloat," says El Bendary.
To achieve that, regional film festivals offer a platform for independent filmmakers to showcase a wide variety of films for a passionate and knowledgeable audience.
The El Gouna Film Festival (GFF) in Egypt, for instance, strives to be a catalyst for the development of cinema in the Arab world.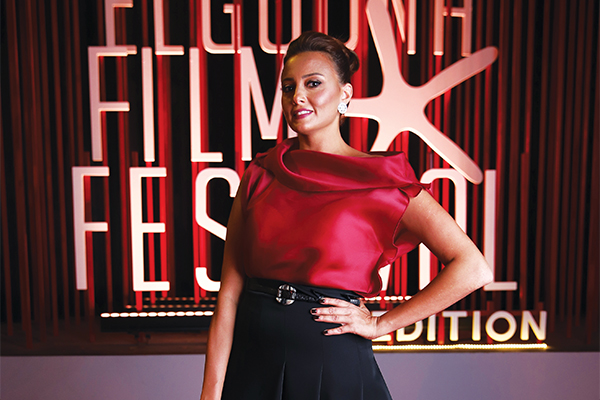 Bushra Rozza, actress and founder of GFF, says that independent cinema has been the real ambassador for Arab and Egyptian cinema internationally over the past decade.
"Not only do independent films represent Arab and Egyptian films, but also the Arab filmmakers themselves are being acknowledged internationally through their participation in film festivals. Look at Abo Bakr Shawky, Mohamed Diab, Hend Sabry, Dora Bouchoucha and others, who have represented Egyptian cinema in international film festivals such as Cannes, Venice and Toronto," says Rozza.
Regional film festivals like GFF play an important role in giving local independent films more international exposure, she says. "For a long time, film festivals in Egypt such as Cairo International Film Festival, Alexandria International Film Festival as well as the Luxor and El Gouna have been platforms where most films are presented. Artistic films, especially, get a chance to be premiered at festivals."
Siam adds: "Indie cinema has a niche audience which includes intellectuals, artists and aspiring filmmakers. As a result, filmmakers have to look at the global market for larger viewership and that happens when one thinks of how their characters and subjects identify with global characters today."
To that end, Siam chooses "character-driven" films over commercial ones. "This is what sets my work apart. For me, if the character is not the driving force in a film, I lose interest.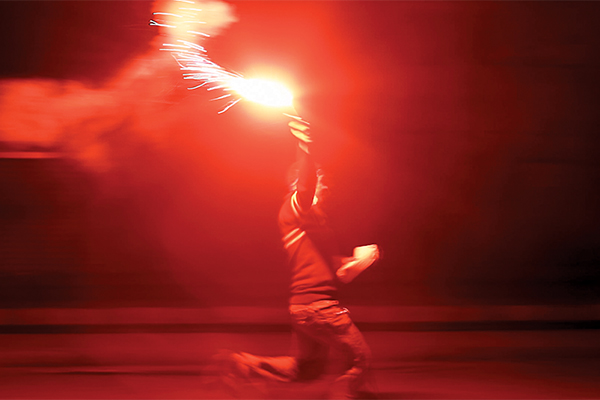 "I want my audience to identify with one character's evolution from the beginning to the end. My first film Whose Country? (2016) was about a lost soul trying to grapple between what's right and wrong. The film was successful at film festivals and brought me my first credit in the international circuit," he says.
Whose Country? revolves around a young Egyptian filmmaker who recounts his interaction with a group of plainclothes officials while grappling with issues of guilt and morality.
Siam has served as the producer, director and cinematographer on all his films. "Acquiring funds has always been a challenge, especially if you're a novice. You have to first prove yourself in order to convince people to invest in your project," he says.
Recalling his initial days in filmmaking, Siam says: "The first film is always the hardest as you have no experience or financial support to fall back on. You're still trying to find your way."
However, Egyptian cinema has gone through notable changes over the years. For one, Siam feels the industry is more focussed on quality productions. "Despite the various regulations in place, the popularity of Arab films is soaring with a focus on quality productions."
Rozza says foreign producers, distributors and filmmakers who have been guests at El Gouna, have also expressed their delight at the quality of Egyptian productions.
"Some time ago, I shared a few trailers of Egyptian films with an American producer. She said she didn't expect the production value in Egypt to be that high in standard."
For upstream industries, the film industry is heavily dependent on local suppliers for the development and distribution of films.
"There is a lack of proper distribution and marketing in the country," notes Rozza. "I guess Egyptian films are not that well marketed or distributed like they should be, even though the Egyptian cinema is one of the oldest film industries in the Arab world."
For El Bendary, one of the biggest changes that the industry has experienced over the years is the evolution of the viewing experience. "OTT platforms like Netflix and Shahid have given a platform for industry players to showcase their work. Even platforms like YouTube and Facebook allow people to stream films."
A big challenge is finding funding. Most of the time, Egyptian filmmakers are obliged to raise financing for their own productions. There are ever-increasing labour and technical costs, and the star-culture which requires adequate funding to cover production costs.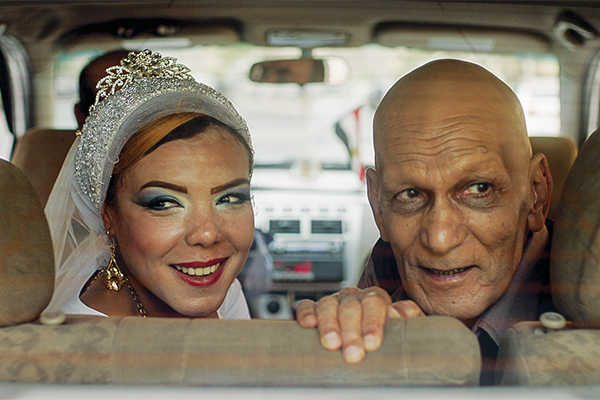 With the severe curtailment of state subsidies for the film industry in Egypt, the national cinema is reliant on market forces in Europe.
"At present, there are only a few funds for Egyptian filmmakers. It's not very efficient to produce films by securing funding in the MENA region. Even if you manage to get funds from international bodies, it will not cover the entire cost of the production. In the end, financing film productions becomes difficult," says El Bendary, adding that small budgets and personal investors are one's best bet.
"There is not a single national funding initiative to support any local, mainstream or indie cinema," adds Siam.
For any film project with a budget of over $1m, a producer will have little choice than to seek pre-licensing rights outside Egypt, according to the World Intellectual Property Organisation.
That is why Siam focusses on the global market to secure funding for his projects. He recently received support from Cannes for Carnival, which is the third and the final part of a trilogy, the first two being Whose Country? and Amal. Carnival is the fictional part of the story where the protagonist of Whose Country? meets Amal.
"I usually tour my films globally in the market to finance them. In the past, I have received funding from Arab investors, but it has not been that frequent. For Carnival, I have had no Arab funding yet. But I'm sure it will happen soon."
When asked whether he viewed emerging local cinema markets as competition, Siam says the countries are too different to be considered as such. "Each country is so different. If you look at Tunisia and Lebanon, both have solid cinema industries. Even if they don't have a lot of films, there is an even number of releases every year. Comparatively, Egypt's number is quite erratic."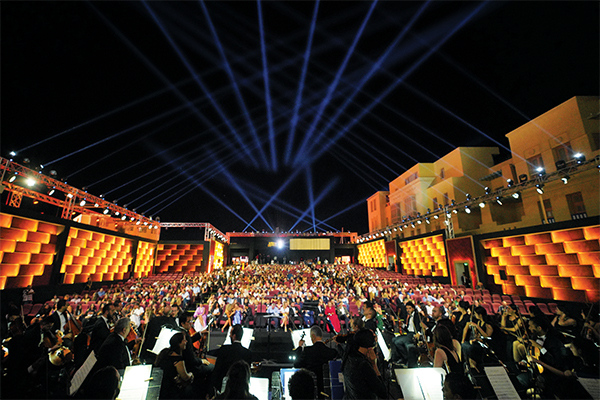 In order to provide new filmmakers with a platform to showcase their work, GFF selects new films produced every year for their programme. The fourth edition of GFF is scheduled to take place from October 23 to 31, 2020.
"Our main purpose is to highlight films that compliment humanity. So, we select films that combine artistic elements in production and humanitarian storytelling," reveals Rozza.
Despite its differences, Egypt supplies much of the Arab-speaking world with content. In light of the recent economic deregulation, more companies, notably ART and Rotana, have been buying up Egyptian productions.
Even Netflix has committed to developing Egyptian content with its first Original Paranormal, scheduled to release later this year. The streamer also purchased Grauman's Egyptian Theatre, an ornate movie palace built in 1922 during the silent-film era. It is famed for screening Robin Hood as well as Cecil B. DeMille's 1923 silent classic The Ten Commandments. According to reports, the deal was pegged at "tens of millions of dollars". Netflix bought the theatre from the non-profit American Cinematheque.
The attention that the Egyptian film industry receives on a global platform proves that it has its own charm and identity, which sets it apart from other cinema industries in the region.