Bahrain's telco operator recently signed a new bilateral supply agreement with Riedel Networks. BroadcastPro ME takes a look at what the agreement entails In recent years, Batelco has been actively increasing its presence in the Middle East telecommunications industry and promoting Bahrain as a gateway for global providers that require connectivity into and out of […]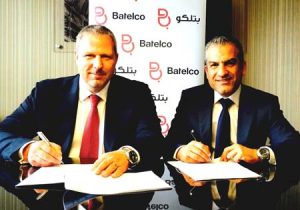 Bahrain's telco operator recently signed a new bilateral supply agreement with Riedel Networks. BroadcastPro ME takes a look at what the agreement entails
In recent years, Batelco has been actively increasing its presence in the Middle East telecommunications industry and promoting Bahrain as a gateway for global providers that require connectivity into and out of the Middle East and the Gulf region.
The growing size and reach of the telecommunications provider has made it a valuable partner, as the group has evolved into a major communications company with direct and indirect investments across 14 geographies including Bahrain, Jordan, Kuwait, Saudi Arabia, Yemen, Egypt, Guernsey, Jersey, the Isle of Man, the Maldives, Diego Garcia, St. Helena, the Ascension Islands and the Falklands.
Batelco was looking for a partner to further expand its presence and connectivity. Riedel Networks, which serves customers in more than 40 countries and has seen increasing demand for global connectivity solutions for the Middle East grabbed the opportunity.
During International Telecoms Week (ITW) 2014 in Chicago, Riedel Networks and Batelco inked an agreement that enables the latter to expand its network into new areas, boosting both its global presence and its ability to provide its customers with much greater connectivity in the Middle East and the Gulf region. The agreement enables both companies to extend their reach through the other's network.
Batelco has 21 active points-of-presence in the Middle East region and Europe, which enables it to extend its portfolio of global services of IPLC, MPLS and Ethernet to Riedel Networks.
Riedel Networks already has a presence across several countries in Europe, the United Kingdom and the United States. With nearly 200 network partners connected worldwide, the company was able to give Batelco better access to reliable networks in Europe, the Americas and Asia.
Batelco's growing global business will build on the fully managed 24×7 MPLS VPN service by Riedel Networks, which handles the provision and operation of the network connectivity solution from the Riedel Networks end directly to the client locations.
Its solutions rely on an integrated Cisco network, as well as on Cisco routers situated at customer premises. Clients can monitor the performance of their dedicated networks at any time, using an intuitive performance-monitoring tool.
Whether for data, voice or multimedia applications, the resulting MPLS cloud can connect multiple sites or multiple corporate locations, nationally and internationally, to a WAN based on an intelligent and private IP network. Internal personnel and departments, as well as satellite offices and affiliates, thus can access and exchange data and/or media from any location. Along with this worldwide availability comes six quality of service (QoS) classes and service level agreements (SLAs) on latency/round trip time, packet loss, mean time to repair and availability.
Riedel Networks was able to make this bilateral deal as the company had already worked with Batelco to establish connectivity for high-profile broadcast events – namely the Formula One races including the 2013 Formula One Gulf Air Grand Prix, held in April 2013 at the Bahrain International Circuit, and the 2013 Formula One Etihad Airways Abu Dhabi Grand Prix, held in November 2013 at Yas Marina Circuit in Abu Dhabi.
During each of these events, connections provided by Batelco to Riedel Networks enabled live HD signal transmission via H.264 for several European broadcasters, including Germany's RTL Television, as well as mission-critical connectivity, including intercom via MPLS, for Formula One racing teams such as Sauber and Ferrari, to the race control centres at their home facilities. Riedel Networks also supplied on-site connectivity to the Fédération Internationale de l'Automobile (FIA), the sport's sanctioning body.
For its part, Riedel Networks deployed its RiLink Global Fibre Service to connect live broadcast signals from each remote event location to the appropriate studio or home facility as required.
Based on its own global MPLS backbone, the RiLink Global Fibre Service transports more than just the HD/SD-SDI video signals that would be furnished by satellite links in a conventional production.
By providing additional features such as voice communication and internet access, it significantly reduces the complexity and cost of planning and operating remote event productions such as Formula One races.
The RiLink is a full-service end-to-end solution; participants in the broadcast event simply chose the locations and the signals that need to be transported, and the Riedel solution enabled a plug-and-play installation. As RiLink's guaranteed bandwidth can also be allocated dynamically, broadcasters were able to use non-broadcast time for high-bandwidth file transfers for digital archives and other applications.
Riedel Networks and Batelco continue to collaborate in supporting major broadcast events, as well as giving multinational corporations access to MPLS networks across the Middle East and Gulf region. Going forward, the companies' networks and services will support further premium broadcast events including the Formula 1 races in the Middle East and Gulf region.