In a chat with Shifa Naseer, filmmaker Yassmina Karajah discusses her passion for filmmaking, as well as the stories and people that inspire her to make films.
Earlier this year, the third edition of the Tales of the Silk Road took place in London where filmmaker Yassmina Karajah's short film Rupture was screened. Presented by the Bagri Foundation and Shorts on Tap since 2018, Tales of the Silk Road presents a programme of short films and documentaries exploring and depicting Turkey, Lebanon, Syria, and Jordan.
This road led us to Yassmina Karajah. Born and raised in Amman to a Palestinian-Jordanian family, Karajah has had a close connection with both countries. Although armed with a degree in law from the University of Bristol, UK, she moved to Canada in 2012 to study film with the intention of pursuing a career in filmmaking. "I decided to go into filmmaking after realising that I was interested in the stories behind the law and not necessarily in applying it. I'd write short stories inspired by the cases I read in criminal law, or situations I became aware of when it comes to children or human rights' laws," she says.
To that end, Karajah has been inspired to create character-driven films that challenge dominant social narratives by exploring intimate stories. Karajah's short film Rupture (2017) is a case in point, where she chose to depict the process of determining one's identity in the midst of social and political displacement. The 18-minute short film follows the journey of four Arab teens whose trauma resurfaces while on a quest to find a local public pool in their new Canadian city.
Explaining her motive to make such a film, Karajah says: "I initially wanted to create a film about accent reduction training, which is a form of training newcomers to countries may go through to get rid of their accents and speak more 'passable English'. While doing my research, I met Asaad Al Arid (one of the actors in Rupture) at a settlement agency in Vancouver. Asaad is from Syria. He told me he wanted to be an actor and shared with me a story about how, on his first day in Vancouver, he roamed around downtown looking for a public pool with his brother. I loved that. It was inspiring. After that, I started working on the script in collaboration with the cast."
Rupture premiered at Toronto International Film Festival, was part of MoMA's New Directors/New Films and won the Grand Jury prize at Slamdance, where Karajah was the first recipient of the Russo Brother's Fellowship Award in 2018. As a result, she's developing her first feature film, which is set in Jordan.
"Rupture screened at multiple festivals, and I got to travel with the film for a while. I'm grateful to be able to experience that with a short film. MAD Solutions was in charge of marketing the film when Rupture was taken to the Dubai International Film Festival (DIFF) in 2017," says Karajah.
For her films, Karajah works through a process of co-authorship, inspired by Brazilian director Augusto Boal's 'Theatre of the Oppressed'. She invites actors to channel their personal experiences into fictional narratives in their search for emotional truths. Karajah conducts workshops with people who have lived experiences directly connected to the script she is working on. For instance, Rupture was co-created with the cast through various acting workshops; a production team of over 50 people worked together over a week of shooting to realise the film.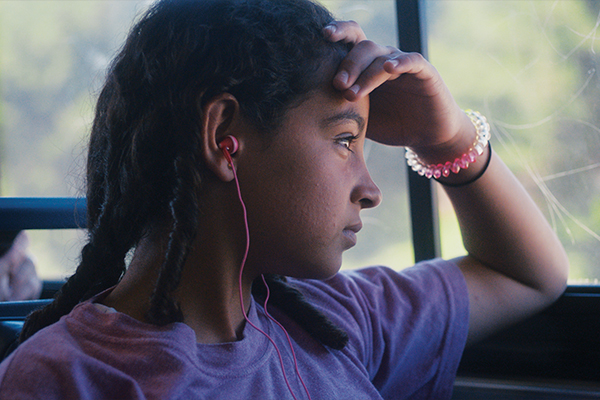 Rupture has a simple plot but maintaining that simplicity was challenging, notes Karajah, since its actors Asaad Al Arid, Salam Al Marzouq, Hussien Al Ahmad and Wazira Al Ahmad were all acting for the first time and had had no training or experience in front of the camera.
"That was intentional. I was interested in a co-authorship process that would allow them to infuse their experiences into these fictional narratives. We conducted acting workshops that explored their past and present since all of them had recently landed in Vancouver. This was really at the heart of how this film was made.
I felt like there were so many films about refugees and speaking on their behalf, I wanted to create a space for them to do that for themselves, to offer a story that didn't sensationalise their traumas," she says.
With an aim to give the story agency and normalcy, Karajah worked with co-producer and casting director Leen Issa to establish trust with the actors and their families.
"We spent so much time in Surrey BC meeting people and talking to them about their new reality. Leen, a Syrian-Palestinian director and writer herself, helped in reaching out to people and was there for all the acting workshops and prep early on. Blake Davey, the director of photography, would also join us with his camera and film the workshops as a way to make the actors comfortable with the camera and with him, as he was going to be at close proximity with them on set. The film was also produced by David Findlay and co-produced by Virginie Nolin. Colour correction for the film was done at Technicolor in Vancouver by colourist Sam Gilling.
"Another challenge was balancing fiction with reality. As Edward Said wrote in Invention, Memory, and Place, Critical Inquiry 26: 'Perhaps the greatest battle Palestinians have waged as a people has been over the right to a remembered presence and, with that presence, the right to possess and reclaim a collective historical reality'."
There is a need for survival and a fundamental part of the demand to be recognised, both individually and collectively.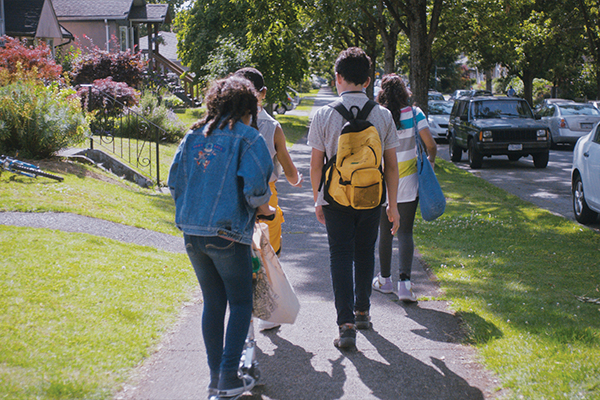 "As the film is based on the actors' real-life experiences, it visits some traumatic emotions regarding their past. It was important for me to be sensitive to that, and to make sure we held a space to be able to infuse some emotional experiences into this fictional narrative that we created together. When working with first-time actors, it's really important to be able to discuss that with them early on and build a shared vision about why we're making this film. They each had their reasons and when things got tough on set or when we were faced with an emotional scene, we would circle back and discuss our vision again. This happened multiple times on set."
Coordinating such scenes was a task, remarks Karajah. It took the team three months to finalise Rupture in post-production. It is all about making a connection.
"I create films to connect and to create a space for collective shared experiences. Social messages are born out of specific personal situations for me, and not the other way around. I'd rather pose a question or present a reality than send a message."
As a result, the first short film Karajah made was Light (2014), which she wrote and directed in her second year of film school at the University of British Columbia. The 13-minute film is about an immigrant trying to perform the Islamic pre-burial ritual on the body of his stillborn son within the confines of a Canadian hospital.
"It was done with a lot of passion, and trial and error, but there's something charming about how first films are made. You don't really have any experience to fall back on. Still, there's something real and spontaneous about your approach. Light premiered at TIFF in 2013, and that opened so many doors for me. We were not expecting it at all, especially coming out of film school. So, it was such a pleasant surprise and that's where it all started," says Karajah.
The films that have inspired Karajah are ones that go beyond strict binaries. For instance, her 13-minute film Hany (2016) is about two brothers living abroad, away from their family and struggling with a codependent relationship. After missing the delivery of a mattress, Hany has to drag the mattress across the city to make sure his brother, who is struggling with a disability, is able to sleep.
"The film shows a lot of non-verbal confrontation. I wanted to explore what it would feel like to be a caregiver to another family member, the blurring of boundaries, and how one copes with the proximity of physicality when taking care of someone that can't do it for themselves," Karajah explains.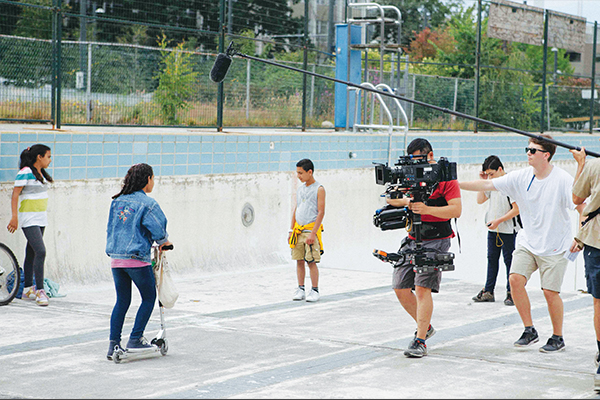 In terms of genre, the filmmaker prefers social realism but is not hesitant to expand that horizon in her upcoming projects. Karajah is known for making films with plots that depict how people develop coping mechanisms in difficult situations. A proof-of-concept piece developed at the Canadian Film Centre, Pittsburgh (2017), is an example. The film is about wanting to explore the anticipation of grief.
"When we are around someone who we know is dying, there is a grey area of not fully letting go and not fully holding on to the person because we ultimately know they are leaving. I wanted to explore the last night between a father and daughter before he passes away and attempt to capture what that feels like," she says.
Karajah is now working on a feature film. "For a while, I was travelling between Toronto and Amman, but I am more settled in Amman now and the stories I want to tell are much inspired by this place. I've been working on developing my feature film, which is set in Jordan, while also prepping for another short film."
The filmmaker arranges equipment for her films from local production companies. "In Jordan, we rent the equipment from the production houses and do the same in case we are filming in Canada."
All her projects were shot on the ARRI Alexa.
Karajah relies on film grants to fund her projects. Rupture received a grant from the National Film Board of Canada (NFB), a grant from Breakthroughs Film Festival as well as the Red Square motion post production grant.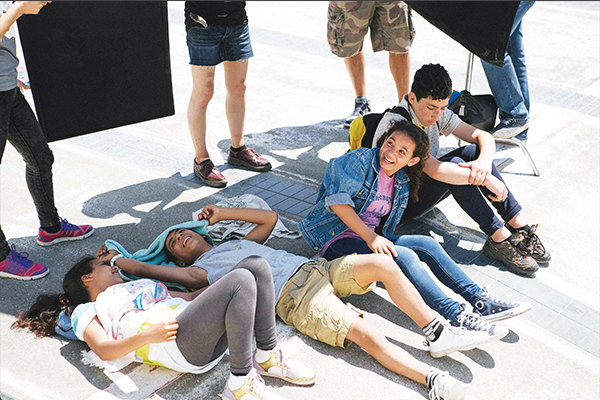 But Karajah has also faced a lot of challenges as a female filmmaker. She says she feels stifled if her work is constantly being evaluated through this restrictive lens.
That being said, she says: "I am inspired by the work of other females in film. I think the answer is to keep creating work that relates to the diversity and polarity of female filmmakers. This way, hopefully, we'll celebrate being filmmakers with varied experiences and lenses to share, rather than responding to reductive one-dimensional questions that fail to capture our nuances."
Karajah references directors Andrea Arnold, Agnes Varda, and Claire Denis as a few of the female filmmakers who inspire her.
Speaking about her role models, Karajah says she has been inspired by people who collaborated with her on her films. "Usually, these are individuals that I've met and who have shared their most intimate stories with me. I admire them—their ability to open up, to share how they endure and how they celebrate."
Karajah aims to make films for both regional and global audiences, the influence of which is reflected in her work. "I remember watching Egyptian films and Syrian TV shows as a child, I was also inspired by the writing of Amin Maalouf and Hanna Mina. A Jordanian artist who has inspired me tremendously is Ali Jabri, his work, his life and his legacy. Watching Persona by Bergman was a truly life-changing experience. I was also obsessed with Iranian cinema for a good while and Wong Kar Wai's films are some of my favourites. All of this is to say, foreign films are the reason I wanted to become a filmmaker, to bring stories from the Middle East to centre stage."