With the rise in popularity of the global animation industry, Saudi Arabia is gearing up to develop local animated content, which showcases the region's culture. Vision Entertainment CEO Robert Knežević, Abdulaziz Othman of Zeez Animation and Manga Productions CEO Essam Bukhary share with Shifa Naseer their vision and plans to compete with global players.
Cartoons are the epitome of most people's childhood experience, with popular shows such as Road Runner, Sponge Bob, Dragonball Z or Scooby-Doo bringing an instant smile to our faces when we recall them. Animation isn't just viewing material for children; it has risen to fresh popularity over the years, finding an audience among millennials with shows like The Simpsons and Family Guy. More importantly, films such as Pixar's WALL-E or Disney's Frozen have become all-time family favourites, signalling rising enthusiasm for such content among all age groups.
The total value of the global animation industry was $254bn in 2017 and is projected to reach $270bn by 2020. This growth in demand has had a positive impact on animation production worldwide. Developed countries such as the US, Japan and the UK have a mature animation industry owing to household names like Disney, Nippon Animation and Aardman Animation.
Saudi Arabia and the Gulf states are latecomers to animation production. The most popular animation in the Arab world was a 1979 regional adaptation of Sesame Street titled Iftah ya Simsim (Open Sesame), shown as one- to two-minute spots designed to teach children Arabic letters and numbers. Due to a lack of infrastructure, the show was outsourced to production houses in Japan and France.
Saudi Arabia now has a handful of animation studios producing content tailored to local tastes, and these have been ramped up with the Kingdom's Vision 2030 initiative. A few have been making headlines due to high-quality content or high-profile partnerships with big players in the region. Cases in point are Zeez Animation, a Saudi animation studio, with its award-winning series Brq & Bana; Vision Entertainment, which recently sealed a deal with Abu Dhabi's Image Nation; and Manga Productions, a state-backed animation powerhouse that has strong connections with the Japanese animation market.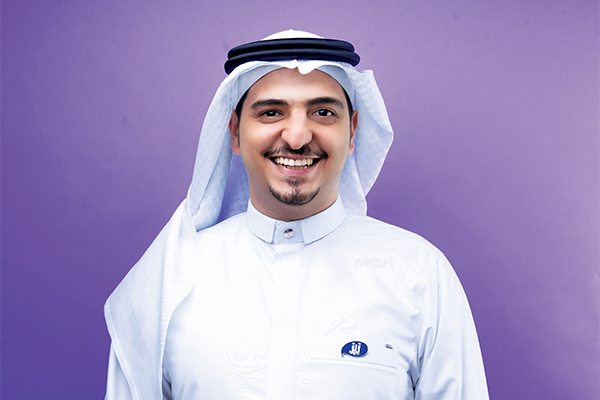 While a lot of bold storytelling is in the making, there is a lack of representation of "real" Arabic culture in the market, according to Abdulaziz Othman, Managing Director and Creative Director of Zeez Animation.
"We saw a gap in the market that needed to be filled. We believe that we have a lot of stories to tell and the region generally is really short of premium kids' content and animation productions."
Interviews with Saudi animation studio owners, however, indicate a changing tide with more people favouring local flavours. "There is a huge demand for content in the region. Up until a few years ago, most good programmes were imports. While Arab audiences are used to high-quality foreign productions, they now want local Arab shows produced to the same standards as their global counterparts. That's both a challenge and an opportunity," says Robert Kneževic, co-founder and CEO of Vision Entertainment.
Having worked with Sesame Street International from 1997 to 2015 in the Middle East, Kneževic says he was perfectly positioned for the need for animated content in the region when the market opened to global companies a few years ago. He was one of the first to respond to the situation by introducing a localised version of Sesame Street in 2015, having already worked as senior producer of the Egyptian version, Alam Simsim, in 1997.
With a background in social entertainment, Kneževic partnered with Princess Sarah Bint Faisal Bin Bandar Al Saud in 2018 to launch Vision Entertainment to promote the values of Saudi Vision 2030. Princess Sarah also helms a company that produces apps and support materials for children. Vision Entertainment markets itself as a content and IP company with an aim to create high-quality content and brands for the Saudi Arabian, MENA and international markets.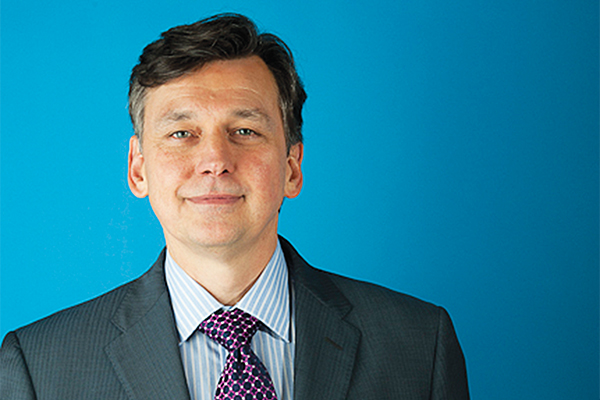 "That is what Saudi Arabia needs," remarks Kneževic. He believes that market demand will lead to the animation industry creating opportunities to develop the local talent pool. "Investors and distributors will look to satisfy audience demand and capitalise on the business opportunity. It's inevitable that the media business will grow. The trick will be to find a business model that rewards both producers/creators and investors/distributors so that local content can flourish."
Othman from Zeez Animation agrees. "The way content is being consumed is evolving both regionally and globally. The power is shifting from advertisers to viewers with the rise of subscription video on demand (SVOD)."
However, a shortage of artists and the undeveloped cinema and media industries are serious obstacles to the shift in the paradigm. One of the challenges for regional animation studios is finding enough qualified candidates to execute its vision.
Zeez Animation boasts a team of highly skilled and experienced people who hail from the region. "Our team consists of managerial and creative talents. Each production comprises a director, a producer and a production manager, in addition to a number of talents for every step such as character design, storyboarding, voice-over, animation, composting and other phases," says Othman.
Despite the steps taken to create an indigenous industry, where everything is built from scratch with local talent, there is a dearth of skilled manpower, the foundation of the animation industry. "This area is one where we constantly face some challenges. The region hosts a great number of talents but not all of them are willing to jump into the animation industry. It is also a challenge to build synergised teams that can work together to produce such complicated productions," notes Othman.
Kneževic adds: "Our stock and trade is creativity. We've found a lot of creative talent out there, but they are what I would call raw talent because there are no industry standards to provide guidance and professional discipline. And because of this missing link, there is not much scope for production. Yet, when I look at Saudi Arabia, there is tremendous potential for production. People are building physical infrastructure without much attention to IP."
But all that is changing now as animation talent emerges with the support of several government and industry initiatives to train the local talent pool, which, in turn, will result in more production. "The market is young but there is a need for overall infrastructure, technology and investment in individuals who have the potential to grow," says Essam Bukhary, CEO of Manga Productions, a Saudi state-backed animation house with strong affiliations to Japanese animation houses. Bukhary himself speaks Japanese fluently and his company is at the forefront of creating animated productions.
Technology has also elevated the local animation industry to new heights, adds Othman. "It is now driving the productions heavily. We are expecting to see more premium productions with advanced and improved equipment. Additionally, the demand for local content is surging, so we expect to see more local stories," he points out.
There has also been a sharp rise in the number of courses offered at Saudi universities to cover skills related to the animation industry. Dar Al-Hekma University in Jeddah offers a course in Graphic Design, while Al Yamamah University in Riyadh has Graphics and Multimedia and Dar Al Uloom University also has a similar offering. "To encourage young people, we have collaborated with schools and universities globally for internships, training and development to enhance their skills," says Bukhary.
Providing young people with media training, courses and diplomas, however, is not enough, Kneževic points out.
"You need a thriving industry to provide jobs to these graduates. Our view is that it is better to invest in media projects and properties and provide on-the-job training opportunities. That's how we see our contribution to the industry – launching projects that will provide jobs where motivated people will gain invaluable experience when they work alongside media professionals."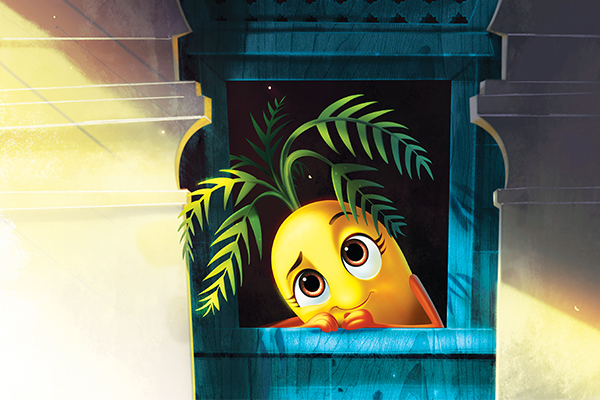 To that end, the company has partnered with Image Nation Abu Dhabi to produce an animation series called Dates. "We set out to create iconic characters that are rooted in our traditions and culture. Dates are a ubiquitous staple in our homes, so we decided to bring the world of dates to life in a fun animated series. We hope audiences of all ages across the region will relate to this authentic, homegrown story," says Princess Sarah.
"The project will employ local writers and creatives who will be paired with seasoned mentors to help build that professionalism and discipline," adds Kneževic.
This project will see characters rooted in Arab tradition and culture, and Dates does that very creatively, Kneževic notes. "The Dates concept is best told through animation. We are currently deep in script development. The pilot production was initially set to begin in March with full series production slated for the end of the year," he adds.
Kneževic further reveals that Dates will not just be a TV series but a brand that both partners hope to elevate both regionally and globally. "You will see various brand experiences roll out soon … live shows, digital content, mobile games, products and merchandising themed around Dates. It is evident that the region is ripe for a locally inspired consumer brand, and we're positioning Dates to be that brand. All of us love Pixar and Disney, but the Arab world should have the option to enjoy a brand that reflects its own heritage and culture."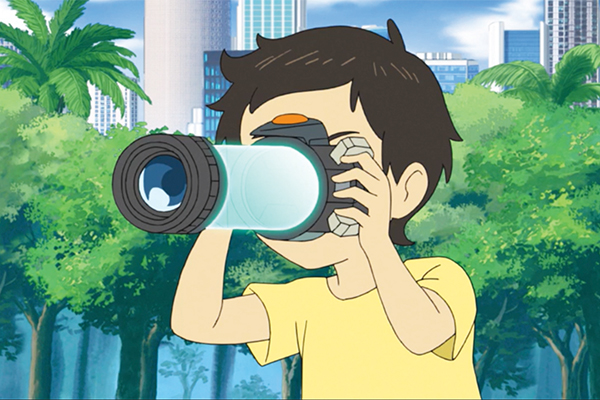 Manga Productions entered into a similar arrangement with Japan's TOEI animation to produce its first animation series, Future's Folklores, which premiered earlier this year on MBC1.
"The series, which received an overwhelming response from the regional audience, has successfully reached over 40m impressions in the first two episodes. We are very excited to create more content to cater to our fanbase," reveals Bukhary. Manga Productions was planning to premiere the first Saudi/Japanese animation movie, called The Journey, during the Cannes Film Festival which has now been postponed indefinitely due to the Covid-19 pandemic.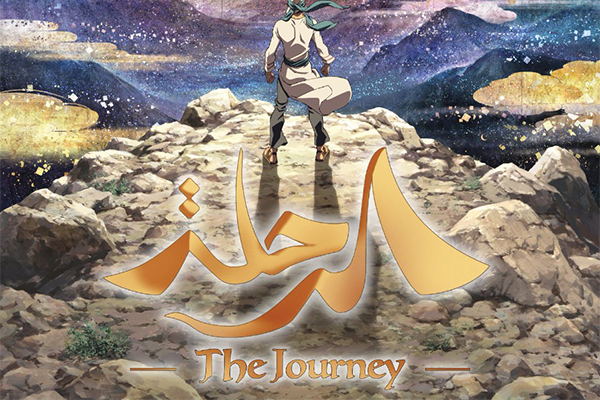 With so many productions coming up, Saudi Arabia is poised to be a catalyst for the region's media industry. "Abu Dhabi's Image Nation and twofour54 are the perfect examples. They made a massive investment that kick-started the local media industry, which is now taking its rightful place as one of the key drivers of a diversified economy," remarks Kneževic. "Saudi Arabia is on the same track and will have a much bigger impact on the regional content business. In the end, it is all about the IP."
It is precisely this promising growth that has motivated Zeez Animation to choose Saudi Arabia as its initial market, with a focus on action-adventure, comedy and edutainment.
"So far, this strategy is working perfectly for us," says Othman. "Saudi Arabia is one of the largest markets in the region. However, we see very few animation productions that target the regional market. The reason is the difficulty in producing local and regional productions that can compete with imported global productions. To counter this, we target the whole region with productions that appeal to the tastes of the people here. We produce premium 2D and 3D original and collaborated productions."
Zeez Animation made a mark in the market with its educational animation series Brq & Bana, which won Best Animation at the 2019 BroadcastPro Awards last November.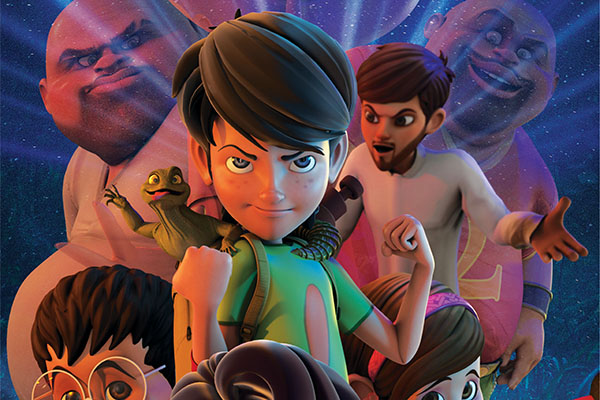 "Brq & Bana is a high-quality 3D animated series that targets Arab children and is one of the few animated series that is produced in the region. The series inspires kids to be active and lead adventurous sporty lifestyles. In each episode, the characters seek an active adventure, whether it be participating in a bicycle race or going after a mystical creature in the desert. We produced this series with our partners at Goody, a major food brand. The series is innovative in terms of advertising, where each episode contains a carefully selected product placement for Goody peanut butter," explains Othman.
Zeez has developed another animated series titled Yamam, which has been touted as a Jawwy TV Original. "It is a premium 2D production set in the future that tells the story of an adventurous kid living in Saudi Arabia. In each episode, he faces some challenges and always saves the day, while learning a lesson from a video recorded by his late father on his robot, Mersal. The series was in production for three years and recently streamed exclusively on Jawwy TV," reveals Othman.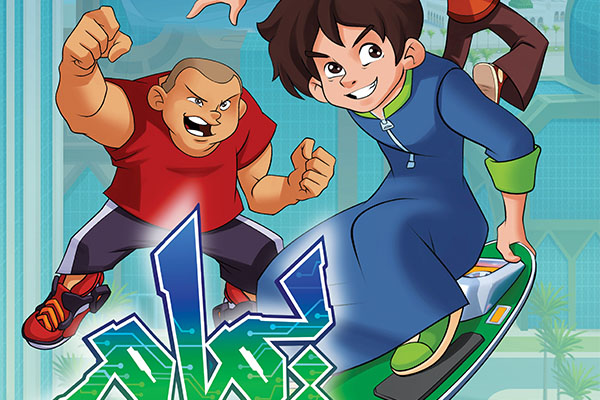 The number of productions emerging from the region has, no doubt, increased but more importantly, some of them are high-quality animations. Good quality productions also require a lot of time and effort.
"The production timelines vary, depending on the number of episodes, the duration of each episode and whether the production is made in 3D or 2D. Sometimes it takes a couple of months to release a single episode or movie, and at other times (such as with Yamam), it takes three years to finalise the entire production," Othman adds.
Bukhary seconds this. "We have a dedicated team working on projects from scratch. Creating a 2.5D animation takes a long time to produce, as most of the frames are hand-drawn and go through many stages of development."
While production is taking off, advertising is still in its preliminary stages and could hinder the growth of the industry, according to Kneževic. "It's well documented that the region suffers from one of the weakest advertising markets in the world. Low ad spend perpetuates a cycle of low revenue, which in turn leads to low spend on content, low production budgets, leading to low-quality content.
"This results in low audience interest, which circles back to low ad spend. In other words, because there is little incentive to invest in quality content, the result is an output of poor programming with low commercial value which perpetuates the underperforming economic impact of the media ecosystem."
This vicious cycle deters growth in any industry – in order to keep going, capital injection is critical. But that will take time, says Othman. "Animation is very costly to produce, and it competes with global productions for the same time slot and attention. Budgets vary depending on the size of the production, the number of minutes and whether it is 2D or 3D.
"Our process starts with the development phase. We put a lot of effort into developing our projects and this begins with ideas and continues with character development, locations, writing scripts as well as visual development. After that, we go into production, where we do our best to ensure cohesive premium storytelling. This is finalised in post-production, and in parallel, we work on distribution," says Othman. "At the moment, we outsource only a few of our projects. We usually work with in-house talent and hire from a wide pool of freelancers depending on the nature of the project."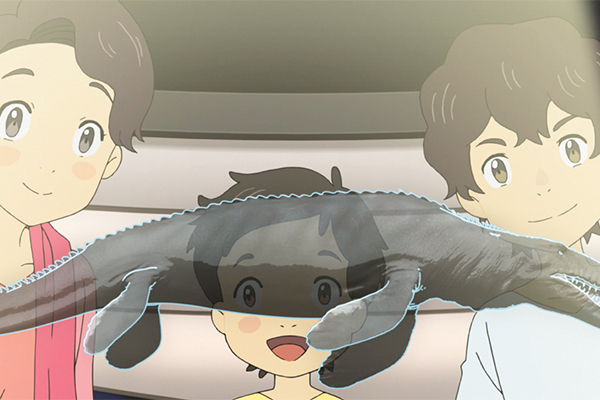 Manga Productions aims to complete all stages of production in-house soon, says Bukhary. "Most of the pre-production is developed in-house, which includes character design, background design, story creation, transcribing, video game development and producing. We aim to build full production capabilities in-house in the future."
Vision Entertainment works on a different business model which does not include building in-house technology or production capacity. "There is a lot of production capacity available in the region, but frame-by-frame rendering doesn't exist just yet in the Middle East for such projects. So, we outsource such tasks to competent vendors, and exercise oversight and quality control to deliver quality content," explains Kneževic.
"Dates will be designed and produced simultaneously in Arabic and English for international distribution. We want the world to understand the beauty and humour of Saudi culture, and this show can do it in a fun and entertaining way, while inspiring people to see a different side of Saudi Arabia," he adds.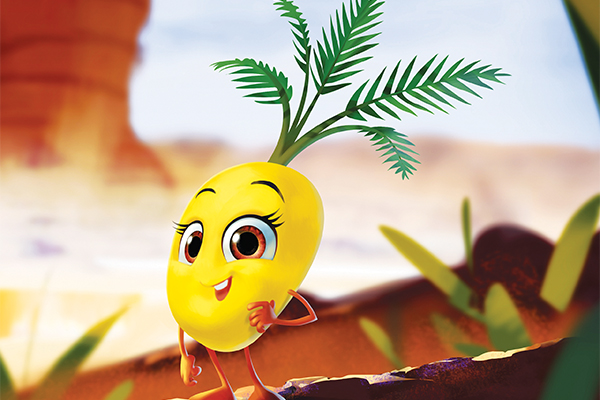 Othman believes distribution depends on the quality of content – something the region is still struggling with. "Maintaining high quality with international standards is really challenging, given the size of the regional market. That is why global distribution is important but continues to remain a challenge. The studios that produce animated content in KSA have barely started producing premium stuff for premium distribution. We need a couple of years to see how the market is headed and how much value can be created with it."
In the meantime, Saudi Arabia is catching up with global competitors "with the amount of productions that are happening", says Othman.
With more production studios coming up in the region to grab a piece of the pie, one would think there is fierce competition, but that is not the case. "On the contrary, we root and cheer for anyone that can develop and launch a good media property – and we will extend any support to help others succeed," says Kneževic. "Our view is that any individual's or company's success is a success for everyone in this business, because it builds and expands the industry and that paves the way for others to succeed. As they say, a rising tide lifts all boats."
Othman agrees. "A number of local players are doing great work. However, every local animation studio is working with different genres directed to different audiences."
This leaves room for global circulation of local productions, he says. "One of the advantages of our medium is the flexibility in this area. Animation can be easily dubbed and distributed globally. Being local in terms of story and execution is appealing to other markets as well, because it is considered a new and different kind of content," notes Othman.
However, the market is not mature enough, he points out.
"We do not have enough productions or data to analyse. We are still figuring out what genres and formats the kids in the region would prefer from us."
Kneževic puts his faith in quality content. "Control and ownership of high-quality content and IP is vital to a vibrant and profitable media ecosystem. We positioned Vision Entertainment to be part of the Saudi media industry as it matures toward global standards."
Developing premium content while testing new genres and stories will contribute to capitalising on the rising growth of animation, says Othman.
Bukhary concurs: "To that end, we are collaborating with world-renowned animation studios to ensure we are developing and customising our production methodology to empower our local market needs."
Indeed, much has been done. The wheel has been set in motion to put the Saudi animation industry under the global spotlight. With investment in quality content production, perhaps it won't be long before regional content starts competing for viewership on the global market.