Canon recently brought together two filmmakers as part of a webinar to briefly discuss their ecosystem and their choice of technologies in making films. We bring you a report.
Canon hosted a virtual press conference and webinar last month for the central and North African market to kickstart Canon Tech Talk, a series of 42 free-to-attend webinars and online workshops aimed at educating film aspirants and camera enthusiasts to maximise the potential of their equipment while also learning more about specific technical aspects such as codecs, colour grading and editing in post among others.
The panel, which included celebrated Nigerian producer-director Kunle Afolayan, Algerian cinematographer Hammoudi Laggoune, and Amine Djouahra, Sales and Marketing Director, CCNA, was moderated by BroadcastPro ME Editor Vijaya Cherian.
Afolayan and Laggoune enjoy a good reputation in the African film industry and both have a number of award-winning films that make them notable artists in their respective countries.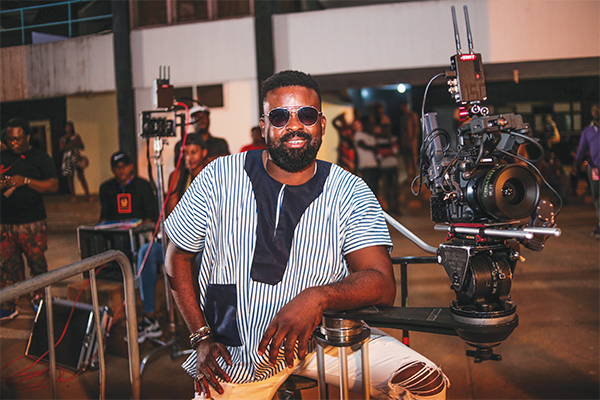 Afolayan, who started his production house Golden Effect Pictures in 2005, is renowned in Nollywood for releasing a number of stellar productions. His film The Figurine won five major awards in the African Film Academy and more recently, he made headlines when his feature Mokalik was acquired by Netflix. His much-anticipated feature Citation is currently in post-production.
One element that makes Afolayan critical to this discussion is the fact that he takes a keen interest in the technology that is used in his productions and has often had a say in the use of cameras and lenses as well as editing for his productions. While his firm has invested in a number of different high-end cameras, Afolayan claims he has a special affinity for Canon technologies.
"In 2018, when we wanted to shoot Mokalik, I wanted a light-weight camera that could give me a specific look and feel with high contrast and we felt the C300 would be perfectly suited for that. Mokalik was a success story and got acquired by Netflix. Back then, we used a new set of EF-mount prime lenses from Canon. At IBC last year, I saw the C500 and the C700, but I didn't think I was ready for the C700 primarily because of its size. It's at the show that I also saw the Sumire Prime series lenses and with the C500, you can easily change the mounts on the go. I recommended the C500 to Jonathan Kovel, the DoP on Citation and we are really impressed with what we captured."
The filmmaker says the decision to invest in a camera is often driven by resolution demands in the market, versatility in both production and post, budget and most importantly, the local support.
"Five to six years back, my films were shot on 2K and then, 1080. Today, it's mostly 4K because that's what Netflix demands for its Originals and it works perfectly for theatrical releases as well. With Citation, we decided to go with UHD keeping the Netflix prerequisites in mind. The C500 gave us the opportunity to shoot in 6K and it was pretty easy to edit that footage in proxy and then sync it back and down convert it to the resolution we wanted."
The Nigerian filmmaker was so impressed with the C500 that he invested in one recently along with the Sumire prime lenses.
"We now have a number of projects lined up with the C500 and the great thing is that I can match this with my C200. There are plans to get one more Canon because we may be doing a lot of big shoots that will require a multiple-camera setup. I've tested it and I really like the end result."
Afolayan belongs to a new generation of Nigerian filmmakers and a new age of production, where theatrical releases, streaming services and YouTube have taken precedence over older methods of film entertainment such as DVDs.
There was a time when the Nigerian film industry, for instance, used to produce more than 700 films a year. Afolayan explains the reason for the proliferation.
"This is true for the time when we had the DVD boom. Back then, the DVD distributors would commission most of the films and they were shot straight to video. The DVD market isn't as vibrant anymore, so the number of productions has reduced but it is going up again.
"Today, everyone is aspiring to make it to the cinema or creating productions for YouTube and Netflix. We are also seeing a lot of people move from making films to making music videos.
"They are changing the narrative completely. In any case, today we have the opportunity to choose at what level we want to play plus we also have so many options now to suit every budget and artistic requirement thanks to manufacturers like Canon, who offer good local support," explains Afolayan.
"When you buy a camera from outside and have a problem with it, you have to ship it out and wait for it to be serviced. The wait is long, and your work is stalled and it's so much more expensive. Canon came to the market with a local team on the ground, who were accessible, made us familiar with their products, ensured instant after-sales support and created workshops to train aspiring filmmakers. All of that has had a huge impact on the local market," he points out.
Algerian cinematographer Hammoudi Laggoune, agrees. Laggoune has worked on several critically acclaimed films, including Kindil al Bahr, by Damien Inouri, selected in 2016 for screening at Cannes and Divine Wind, directed by Merzak Allouache in 2018, and selected for TIFF. Allouache is one of the most recognised faces in Algeria's film history. Laggoune has collaborated with Allouache on other films as well including Women in Motion, Autumn Landscape and more recently, Une Famille, which is presently in post-production.
The Algerian DoP used the C500 for Une Famille and lauds its 6K resolution, the bigger sensor and the clarity of the images.
"First of all, shooting in 6K was a new experience. I have been shooting in 4K mostly these last couple of years. We were really amazed by the resolution and the sharpness when we reviewed the images and that is down to the sensor it has. This camera also opened a lot of possibilities for us in terms of the landscapes and the closeups we wanted to take for this film. Allouache is also a very tech-savvy director so he was able to appreciate the new features on the camera and what it could do for the film," he says.
Unlike Nollywood, Algeria also has a much smaller film industry, where small-sized crews and light-weight cameras are the norm. Films are primarily made for the festival circuit although a few do make their way to theatres.
"In Algeria, you have to be quick and light in terms of the equipment you use," says Laggoune.
"So, when you find a camera that fits the condition and matches the standards of cinematography, it is really convenient and that is what I found in the C500. It is a lightweight and high-quality camera plus it really helps that Canon works closely with us to support us if we need help with anything. It is that collaborative effort that has made the difference for us."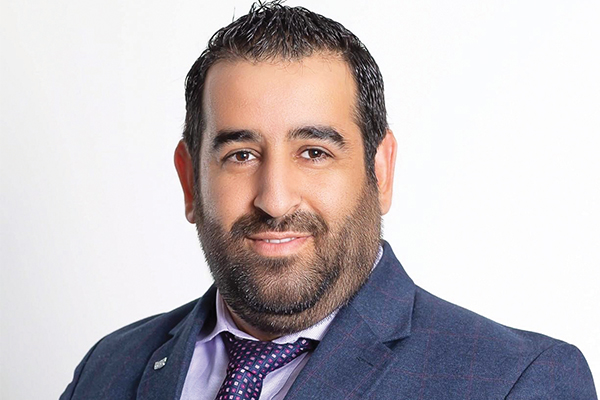 This is typically Canon's journey in most markets, where it sets up base, hires a local team, establishes a strong network of partners and service providers, and then collaborates with the local industry, supporting it with equipment and the knowhow and empowering them to make their productions. With the assurance that local support and service become available, local players feel more confident to buy into their technology knowing that help is at hand, should they need it.
"Africa is such a vast continent with so many rich cultures, whether it is Morocco, Egypt, Algeria or Nigeria, that it has so many different stories to tell and truly needs that kind of support," says Amine Djouahra, who doesn't just represent Canon but is also an industry veteran when it comes to Africa.
Canon presently has six offices in Kenya, Nigeria, Morocco, Algeria, Ivory Coast and Egypt. It has also historically partnered with the film and photography festivals in Uganda and Lagos among others to create further support systems for photographers and filmmakers.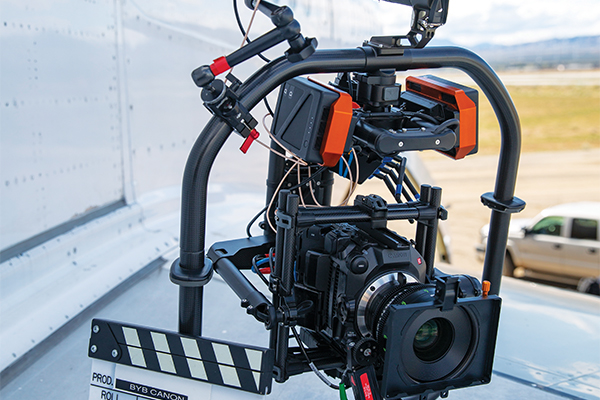 "We are motivated when professionals use our equipment. One of the big steps we have taken in Africa besides our offices, employees and partners, is collaborating extensively with freelancers, production houses and commercial offices. Canon, as a brand, has also always advocated developing knowledge and transferring that to customers in each market. If they are going to buy our devices, we want to ensure they can take 100% advantage of it. This made us think about how we can extend our partnership to enable users to have knowledge of the product and get the best out of it. We do that through the Canon Academy and various workshops."
When the coronavirus outbreak brought in-person training sessions to a halt, Canon moved to the web with its Tech Talk series, an initiative aimed at reaching out to aspiring filmmakers and camera enthusiasts as the next step in its African journey.
"With Canon Tech Talk, we bring tech experts, ambassadors, international and African influencers, to share their experiences about shooting or how to enhance your capabilities in various technical areas of production. The webinars are held in French, Arabic or English and sessions are also recorded so end users can revisit training sessions in the future."
The Canon Tech Talk series will continue until the end of November.