'The Alexandria Killings' will be produced under the Yalla Yalla banner, with globally renowned writers Terry George and Mariam Naoum co-writing the film. But before it took this fascinating turn, it had another journey with Emirati director Nayla Al Khaja. Nishtha Singh learns more from Al Khaja about the story and the current phase in her journey as a filmmaker.
Earlier this year, Front Row Film Entertainment–Rocket Science joint venture Yalla Yalla signed Oscar-winning writer/ director Terry George and Egyptian writer Mariam Naoum to co-write the Arabic series The Alexandria Killings. The story, based on true events, is about the first women in the Arab world to receive capital punishment for murder.
The show will be the first instalment of a MENA-based true-crime anthology series set in various periods and locations in the Arab world. It will be shot predominantly in Arabic, with English to reflect British rule, exploring the complexities of life on the fringes of a male-dominated society.
Interestingly, the idea to bring this particular story to the big screen originated with Emirati filmmaker Nayla Al Khaja, who initially pitched the idea to Front Row. "I had been obsessing over this story for years," she says, "and had initially called it The Stinger Sisters. I had always thought that one day, I will bring this story to life."
The story is set in 1920 Alexandria when Egypt was under British rule, and revolves around two Egyptian sisters, Raya and Sakina Hammam, who came from a poor Alexandria neighbourhood and rose to build a thriving empire on the back of their brothel. It attracted a powerful and influential clientele including Egyptian and British officers, informants and statesmen. At its zenith, the Hammams' operation became a hive of secrets, intelligence sharing and criminal conspiracies among the top echelons of the Alexandria underworld.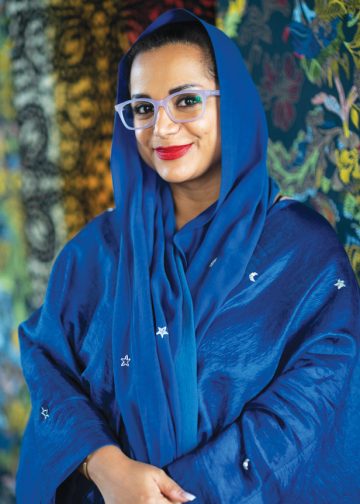 The fall of their empire found the sisters relying more and more on petty theft, leading to the murder of 17 women in crimes of opportunity. They were eventually put on trial and became the first women in the Arab world to be sentenced to death, causing a massive social outcry. Public perception of the women varied from cold-blooded criminal masterminds to victims.
The story fascinated Al Khaja, who wanted to give it a different perspective, and she decided to pitch it to industry people. "I was at the Berlin Film Festival. I met a few Arab producers there who expressed interest in working with me, and the Chaaya brothers was one of them. They were the producers of a series called Jinn on Netflix."
The Chaaya brothers were also behind critically acclaimed Lebanese film Very Big Shot (2015). "That was an absolutely stunning film. I brought it to the Scene Club, a film screening initiative I used to run in Dubai. So that is how I connected with them."
The brothers approached Al Khaja around the time that Jinn was released on Netflix.
"I was so excited about the possibility of working with people that already had a project that was going to be on a streaming service like Netflix. So I pitched it to them, and they quite liked it. We met in Jordan and discussed it several times, but somehow nothing transpired from those conversations," says Al Khaja.
She then approached independent film distributor and producer Gianluca Chakra, who helms Front Row Film Entertainment. "Gianluca had just a whiff of the story and instantly said there was something special there."
Chakra commissioned Al Khaja to prepare a treatment for his company Rocket Science. "I wrote the treatment and my vision, and how I saw it through the eyes of the child, who actually saw some of the killings."
The treatment, one of the key steps in pre-production and story development, was an exercise of diligence for her. "I did a lot of research, heard audio tapes with narrations of the story from A to Z, and got some books about the Egyptian community. I did a lot of background research and then compiled a treatment which tackles a lot of the aspects of the sisters' lives, not just from the murder standpoint."
Al Khaja hoped to weave a rich, multidimensional narrative into the script. "We know that they are killers, that they are the first Arab women who received capital punishment. But their life wasn't always like that."
The Hammam sisters have received wide coverage in the media over the past seven decades. Their story has been retold through movies, plays, television dramas and books. What Al Khaja hoped to do differently with the story was acknowledge their misfortune.
"They had poor beginnings. They ran a brothel, which was legal back in the British period in Egypt. Once the British left, the little empire that the sisters built through their brothel crumbled."
Al Khaja locates this as the crux of their story. "They had dirt on everyone. I believe that is when things really turned dark, and they started resorting to murder to steal jewellery from these women who used to work for them."
"Once I captured the treatment, I had a few layers in this film. There is a strong political layer, which is the Brits, the different classes in Egypt and the mafia. There was the economic factor of the times and how that impacted the sisters. Then there was the social aspect of them, where they grew up and how they moved, and how the dynamic of the move changed their perspective on life as well."
The well-trodden path of the sisters as serial killers comes last, unlike in most other portrayals. "The last was, of course, the impact of their murders and what that meant for Egypt."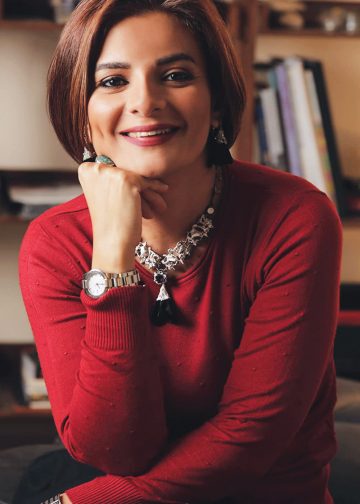 Al Khaja's work paid off when Rocket Science received the treatment. "They loved it. They said it was brilliant and that they wanted to work with me. We even signed a contract."
This journey, like most around the world, came to a grinding halt when Covid-19 hit; but a few months later, she got a call from Rocket Science. "They had some amazing news for me. Terry George likes your storyline. He is officially on board, they said. That was like music to my ears."
Irish screenwriter and director Terry George is known for In the Name of the Father (1993) and Hotel Rwanda (2004), among other films. He was nominated for an Oscar for both of those projects, and won one in 2012 for short film The Shore.
Things have moved quickly since then. The Stinger Sisters was retitled The Alexandria Killings. The story was acquired by Yalla Yalla, with George as director-creator, Egyptian screenwriter Mariam Naoum as co-writer and Al Khaja as executive producer. The show will be produced by George, Gianluca Chakra and Thorsten Schumacher.
Knowing that Al Khaja is wont to throw herself completely into her film projects, we ask if she is happy taking a back seat on the project.
"It is always important to do what is in the best interest of your story. With Terry George, the story is in safe hands. Gianluca and Rocket Science will create something of high calibre," she says confidently.
Asked if she has any advice for filmmakers with a story who are looking to get a break in the industry, she advises always "protecting your story".
"My advice would be to never send unsolicited material to anyone unless they ask for it, and if they do, ensure they sign an NDA. Likewise, I don't read scripts I receive. Many times we see that TV commercials have identical storylines and there's always someone who thinks someone else has ripped their idea, when in effect it could just be that two people had a similar idea."
She encourages written correspondence, so that if "you hit the proverbial Chinese wall, there's always a place to go to verify what was said".
Protecting your claims and liabilities should also be a priority. Without an agent or a manager, filmmakers could potentially lose the rights to their stories. "Get someone who understands the business – like a lawyer, an agent or a manager – to represent you. Someone who can pre-empt what will happen and protect your interests."
She also recommends creating a pilot when pitching a project. "A pilot always gives you a leg to stand on, and you stand a chance to be part of the creative effort."
For pitching a project in hand, she recommends "a strong producer who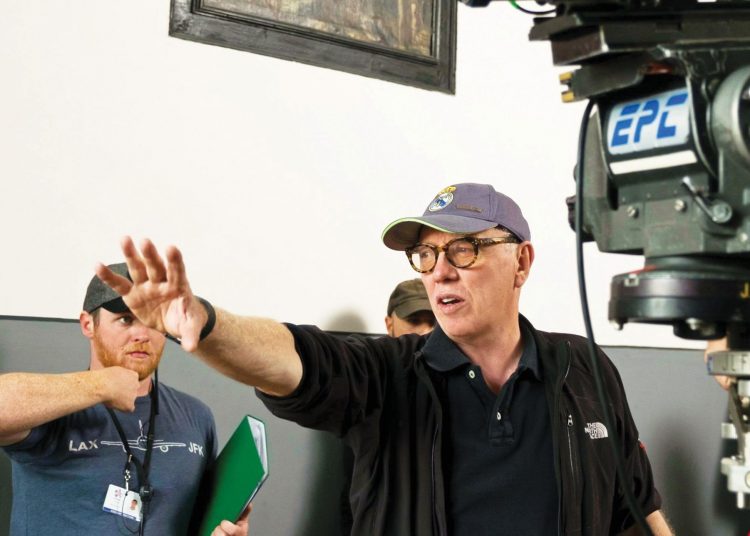 understands film finance and distribution … If you can afford it, do the pitch-deck and package the whole thing."
"As a freelance film director, I don't have the structure to help me package any series. So I would potentially do a hybrid deal with a private investor and an OTT, and get them to finance it. It's almost like a feature film, right? Get some funding in place, then get either a cast member who is very well-known, a heavyweight producer or director, and basically package it in a way that is hard for someone to say no – then take it directly to a buyer."
So what's next on the agenda for Al Khaja?
"I'm currently working on a feature film," she says proudly. "It is called Three. I think it is a good case study for how things are structured locally. We don't have the kind of funds international filmmakers have access to, or tax credits, so it becomes very difficult for filmmakers to package a film financially. [Private funding] is any filmmaker's dream, but it comes with precedents. For certain projects, going independent is always better. Going with such investments is the easier road."
True to form, Al Khaja has taken the road less travelled.
"If I had chosen to do that for this project, I wouldn't have bought all these books on film finance and distribution, or spent hours reading them, or talked with other producers abroad and soaked it all in. Learning the hard way is sometimes the best way."
She hopes someday to produce films full-time for other directors. "Going through this rigorous exercise of meeting investors, receiving rejections, all of this is invaluable. I learned to keep my chin up after every interaction."
Her concluding advice to aspiring filmmakers is not to look for short cuts.
"You will not be able to learn many invaluable lessons if you take the easy path. Sometimes you do need to suffer, go through hell and back. That is when you become a more rounded filmmaker."