Canon recently hosted a panel discussion with three well-known content creators working in different spaces – films, documentaries and social media platforms – to explore how they have evolved on their journeys and made their craft commercially viable.
When Bill Gates coined the phrase 'content is king' 26 years ago, no one could have imagined how much content would turn media and entertainment on its head. When the mid-noughties heralded the era of Google, Facebook and YouTube, the way content was created and who created it changed overnight, with blogs, podcasts, infographics and GIFs becoming the norm. During the 2020 lockdown, demand for content reached new heights with people spending an average of 2.5 hours every day on social media and messaging apps, mostly looking at content. When lockdowns began, 50% of streaming video subscribers increased the time they spent watching content.
Video is now the leading content format. This includes not just Netflix, StarzPlay, OSN+ and Shahid, but services such as TikTok, Meta, Reels and Snap too. Consumers have taken control of their own media consumption, backed by a constant stream of new channels. Coupled with MENA's mobile phone usage being the highest in the world, video content continues to shape the regional entertainment economy.
Indeed, content creation has become big business, with the creator economy worth more than $100bn in 2022. One major element that has levelled the playing field is the availability of cost-effective new technologies that empower anyone with a good script to create broadcast-quality content.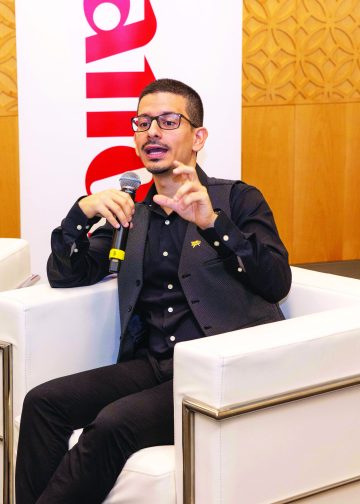 One prominent player that has helped make content creation easier with the development of new camera technologies is Canon. The vendor recently brought together three renowned names from the region's video and content creation industry for a special discussion on 'How the Content Creation Landscape Is Changing'.
Ahmed Nokari, Head of Production for Nas News Arabia and an expert in the social media space; Faisal Hashmi, well-known in the UAE for his short films and independent features; and Hasan Aslan, most prominent for his documentary work, welcomed the opportunity to share their success stories. They discussed how content creators can make their craft commercially viable while maintaining quality, quantity and creativity, and how new and evolving technologies had helped them develop their craft.
What each panellist had in common, despite specialising in different types of content across different platforms, was the fact that they had all persisted on this journey and enjoyed success in the process.
Nokari was born and raised in Lebanon with a passion for radio and television. "Ignoring people who insisted it wasn't a money-making career, I decided to study this at university level. I returned to Dubai as a promo producer when content creation was still nascent and then switched to social media content, joining Nas Daily, who influenced my art by showing me how to use content to spread the positive side of the world. Today we have six million followers!"
Pakistani national Hashmi was born and raised in the UAE, which he calls home. A business graduate, he found his passion in making films once he graduated, and then there was no turning back. "We didn't have a film industry here back then. I studied business. At one point, however, I realised I loved telling stories and my writings were more cinematic in nature. That's how I got into scriptwriting."
In around 2009, when YouTube was becoming a resource for learning filmmaking, Canon released the 5D, an affordable DSLR that people could easily use no matter their skill level. Hashmi bought one and learned by trial and error. "I just figured what works and what doesn't work and improved. Over the last ten years, I've been primarily making short films. Now I make horror films, thrillers and sci-fi. My films have played at festivals in the UAE and globally."
The journey has not been without challenges. Securing budgets for films is a constant struggle, and Hashmi has often donned several hats, from director, producer, scriptwriter and actor to any other role required to bring his project to fruition.
Aslan, by comparison, chose to stick to the role of cameraman and later DoP, and has found success doing that. He went to film school and began his career with feature films, including working on Mission: Impossible, shot in the UAE. "I've mostly being doing camera work, because after some time people recognise your work and ask for you because you are good at doing that particular job. Of course it can be tough and it would take a while, but eventually you get there."
Affordable technology is a key driver
Each panellist pointed out that their journey in creating content was more successful because they had access to affordable tech kit. "Most people didn't have good cameras," said Nokari. "We used phones because we didn't have money for a professional camera. Then Canon announced a camera that was affordable for everyone!"
With high-quality technology now easily available and affordable, Nokari encourages aspiring content creators to build their portfolio around topics they love. "Essentially, everyone is a content creator. Do you like cooking? Then film yourself cooking. If music is your thing, then create content about music. Everyone has a content creator inside them."
Hashmi seconded that. He recalled how his first two short films before the 5D came out were shot on a handicam. "While quality differs, I believe you can shoot a movie on anything. But people are savvy now; there is a difference in what their expectations are today of what content should look like. Reels and TikToks exist that have amazing depth of field and movie-level quality. People expect quality today."
Aslan didn't just specialise in filming; he went so far as to directly contact manufacturers such as Canon, offering feedback and suggesting features he thought would improve the user experience. His requests were often honoured, with notable changes in subsequent versions of products.
Social media and monetising content
Content creators are "the beasts of the new generation", Nokari remarked, sharing some trade secrets. "I believe content creators are going to be paid more than doctors, engineers, lawyers and people who have traditionally been paid a lot. Snapchat is the most paying platform right now. The CPM (cost per thousand impressions) on Snapchat is pretty high. You can make up to $60,000 from one video on Snapchat. You can make $10,000 from one video on YouTube."
He also urged social media content creators to follow the three-second rule, a common tactic in viral content. With attention spans waning and scroll addiction prevalent across platforms, a three-second hook, a good title and a great visual are key to attracting eyeballs. He dismissed the fears some content creators harbour about technical terms such as algorithms, stating that his experience had taught him that the only algorithm that mattered was the audience.
Having garnered 4m views in just four days for a one-minute video, Nokari has figured out what works and what doesn't on social media platforms. He recommended consistency, with content creators needing to ensure they post daily. "If it's one video you are doing each day, make sure you do it every day. I do a one-minute video every day and a three-minute video every week."
"So I have to think – if I'm making a film, how marketable is it? How commercial is it? Who can I go to for financing? With platforms like Netflix and others, we have so many avenues for filmmakers" -Faisal Hashmi, filmmaker
He cautioned against being demotivated by negative comments on videos or discouraged by a lack of views – eventually the content creator will learn more about their audience, discover what works for them and succeed if they persist long enough.
Hashmi commented that, unlike Nokari, he used social media primarily to connect with the film community and share teasers. As someone who creates films in different genres, he added that not all content works on social media.
"When I make horror films, I know YouTube is probably where it's going to do well, or at horror film festivals. If I'm making an arthouse drama, however, YouTube is not the place for it because the audience is not built for it. Probably I would enter film festivals with something like that."
He often uses social media to keep people updated on his new projects and build up the excitement to the actual launch date. "It's like creating a journey for the film … letting people know when the shoot was over or when the first poster was out. In essence, creating a buzz for the film and building anticipation for it."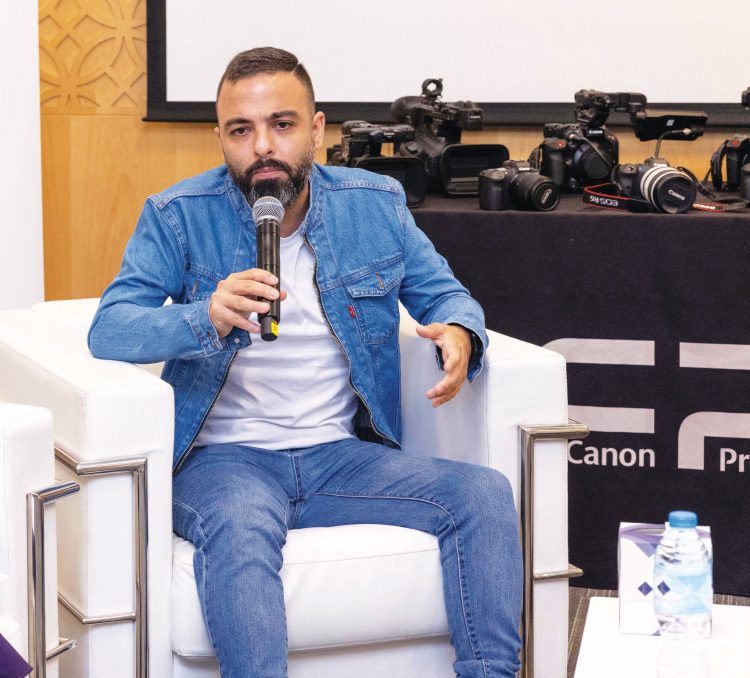 But Hashmi also warned against assuming social media works all the time.
"Many people instantly think of YouTube monetisation, which isn't that great unless you get millions of views. It's not sustainable, but if it works it's a nice chunk of change. Audiences pay money to watch, whether it's in a cinema or on Netflix. So I have to think – if I'm making a film, how marketable is it? How commercial is it? Who can I go to for financing? With platforms like Netflix and others, we have so many avenues for filmmakers. If you're making films, especially after the pandemic, a lot of it is shifting to streaming, which is where the money is."
Monetising short films was often not a reality for Hashmi, so he turned to creating TVCs and commercial videos for his bread and butter. The money he made helped him fund his personal film projects.
Aslan agreed. "Most short films don't make money, which is why I went into commercials. Start focusing on particular projects, and step by step you become better as a cameraman, as a soundperson, as a scriptwriter or a producer. You find the right team and within a year or three, you find yourself in a nice spot where your projects bring income."
"I believe … content creators are going to be paid more than doctors, engineers, lawyers and people who have traditionally been paid a lot"- Ahmed Nokari, Head of Production, Nas News Arabia
Nokari reiterated that you don't need millions of followers to become a successful content creator. What matters most is authentic storytelling that engages the communities who interact with it, delivering regularly and telling the story you want to tell. Without this, the consistency and hard work can lead to burnout. Regardless of how you start a video career, the opportunities are endless.
The panellists were asked what their dreams were. Nokari said he hoped to be sitting in Hawaii one day, creating content there. Aslan said he would work closely with Canon and other manufacturers to help develop even better tech options for creators.
Hashmi he said he wanted to be a brand like Jordan Peele and make great content people still want to see years later: "I am okay if I don't make a $100m movie. Of course, it would be great to make those kind of movies, but I would be content to make a great movie and have the freedom to have a producer and hire a soundman and the other professionals needed, as well as a great studio, while I just scripted or directed the movie, along with an audience that appreciates my movies."
Their concluding point was that passion and creativity are the key drivers – the money follows.
Canon concluded the panel with Bengü Topçu, Regional Marketing Director, Canon Middle East & Turkey, stating that the company was always looking to support future talent. "Witnessing a packed room of attendees for our panel discussion further underscored our commitment to engaging with content creators and supporting them in creating innovative content. We are proud to support future digital content creators, filmmaking enthusiasts and the movers and shakers of the digital and entertainment industries in visualising cutting-edge content for assorted audiences."