Powerful female voices are emerging on the MEA film landscape, and their stories are receiving recognition and applause across the globe. Canon brought together a small group at Expo 2020 to share their experiences and shine a light on how other aspiring filmmakers can get a break in the industry.
An independent filmmaker's journey can be long, lonely and arduous, and to stick to that path often requires grit, determination and passion. For a female filmmaker, that road can be pitted with even more challenges. But fortunes change, and the world is gradually witnessing the rise of more female filmmakers bringing fresh perspectives and new dimensions to storytelling. Filmmaking has become a tool for empowerment.
Canon recently brought together three accomplished female filmmakers from the MENA region – Emirati director and UAE Content Director for Expo 2020, Nahla Al Fahad; Egyptian director and grandniece of Youssef Chahine, Sara Shazli; and Nigerian filmmaker and Executive Director of Africa International Film Festival (AFRIFF), Chioma Ude – to shine a light on their personal experiences and offer advice to female aspirants on how they can create a space for themselves in this industry.
Each panellist painted a different picture of how female filmmakers are received in their respective country. Nahla Al Fahad, CEO of Beyond Studios and a director of commercials, drama series, documentaries and music videos, said she has been fortunate to live in the UAE at a time when the leadership is backing up its statements on inclusivity by identifying and supporting ambitious Emirati women in all sectors, especially filmmaking.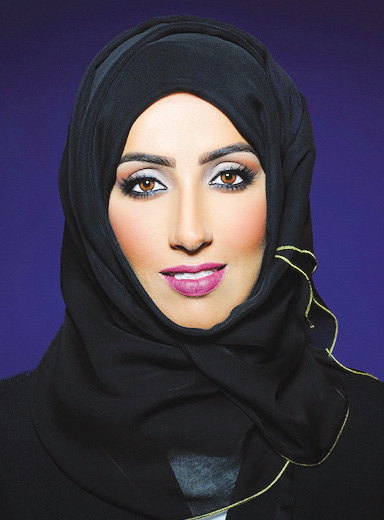 Al Fahad is well respected in the Arab world. Her first documentary, The Tainted Veil, won four international awards and was a Best Documentary Feature nominee at the 88th Academy Awards. She received tremendous support from Sharjah Media City in producing her film 218, which did extremely well at the box office. She is currently filming her new documentary Leila, which chronicles the experiences of a middle-aged Saudi-American woman's journey through life as a bi-racial, multi-cultured woman growing up in the Kingdom, and how moving between the two cultures has impacted her as a woman.
Elaborating on the support she has received in the UAE, Al Fahad said: "The UAE has taken a positive step in terms of maintaining the gender balance in different sectors and are taking extra steps to empower women across different sectors. Anyone who is talented or passionate about a subject has the opportunity to pursue their dream either abroad or in the UAE. I could do 218 because of the support I received from Sharjah Media City and because of the trust they had in me. The UAE Is still new in terms of filmmaking. When they see someone in a new industry, they give you the support to shine."
In comparison, Sara Shazli, daughter of filmmaker and producer Marianne Khoury and grandniece of the legendary Youssef Chahine, said her experience in Egypt has been more challenging.
"Even though Egypt has the largest commercial film market in Egypt, the share of opportunities for women is considerably small. It is embedded in the Egyptian mentality in general that women are better placed at home. But it is starting to open up more and there is a realisation that women bring a different sensitivity and a different perspective, and we have seen some women-led films make a great impact in the local market. But we do not yet have the same opportunities, although we are getting there."
Shazli, who studied different aspects of filmmaking in France and Canada and later specialised in directing fiction in Cuba, seems to be doing more female-centric films, with documentary Jo and Isabel, which received the Best Short Film award at the Cairo International Film Festival in 2020. She is currently working on her personal feature documentary – Searching for Woody, which revolves around her search for a beloved Ethiopian nanny who left Egypt – and her first fiction feature – Nour, about a 16-year-old girl growing up in Cairo. Her critically acclaimed recent movie Back Home was made during the pandemic.
Perhaps being part of the Youssef Chahine lineage has worked in her favour? Shazli disagreed, saying no favours have been bestowed on her. In fact, her work is always up for comparison with that of her grandmother, making it challenging to do something independently.
Chioma Ude has enjoyed a more professional journey, with the Nigerian film market being more progressive. Nollywood releases 2,500 films a year and has women in senior leadership positions within the industry. However, Ude, who has made eight web series and is executive producer of four films, with four more in pre-development, said this was not always the case.
"In Nigeria in the '90s we had a lot of famous female actresses who were popular and powerful and demanded equal pay. The market decided to come together and ban these women from making films. That's when women realised that they didn't have a lot of females in positions that mattered, and many of them gradually moved into filmmaking.
"Today the biggest film festivals, production houses and award ceremonies in Nigeria are run by women, and it has put us in positions where we can help impact other women positively. I became conscious of the training processes we had, and every year I would ensure we had a certain number of women as well training. And today we have a lot of women behind the camera."
Ude recently raised $50m with the help of Pan African Capital, a film production equity firm. The inspiration behind this came when Ude joined forces with Moroccan producer Khadija Alami, owner of Morocco's Oasis Studios, to make a big-budget film. The realisation that there were a lot of good projects out there that did not see the light of day due to lack of funding inspired her to raise capital for projects applying through the film festival.
"To make big films and co-produce or get some big names in there, people need funding. That's when I thought we should raise some capital. $50m was not easy to make. Some of it will go towards the production of films that are approved by the festival and the rest will go towards training," she said, adding that panel discussions like this make her cognisant of her responsibility to empower other women and make a greater effort to train talented newcomers.
"As a filmmaker, you are not always consciously doing things to make a point – because like everyone else, we are just doing a job. But by attending such panel discussions, I became aware of the impact I can create as a filmmaker and the role we can play in empowering other women. As a filmmaker and director of a film festival, I have an immensely powerful responsibility on my shoulders to support the dreams of other women who want to pursue filmmaking. It is through such endeavours that we can come together to make a meaningful difference to the society."
Incidentally, the panellists had interesting tales about how the lockdown inspired their storytelling abilities. Shazli's film Back Home, a festival circuit hit, was in fact inspired by Covid.
"I travelled to Egypt from Cuba two weeks before the pandemic for a shoot and then the lockdown began, so my crew couldn't come and my film was cancelled. I was in my apartment alone with my parents and we were all really bored. So I just took out my camera and documented our life every day for four months, not really knowing where it was going. But I filmed to survive, because we stayed a month and a half without going out of the apartment, and in Cairo living in an apartment without any balconies can be suffocating. At some point, I realised I actually had a film and began editing it."
Nahla Al Fahad called 2020 "my most productive year".
"I directed 218 during the pandemic. I spent June and July – the two hardest months in the UAE – shooting, and it was released in May 2021. During the lockdown, I was inspired by the pandemic and wrote a script. I started off with a script for a short film, but eventually it became a feature, which I plan to film in 2022 after the Expo.
"In 2018, I was part of the American Film Showcase in California, where I was in this intense filmmaking course with another 12 filmmakers from around the world. When the pandemic hit, we decided to come together and create a documentary to reflect the impact of Covid on us. There were filmmakers from Georgia, Peru, China, Nigeria and so on, and we ended up having a full-fledged documentary made by these 12 filmmakers that is due to release soon."
For her part, Ude was inspired to script more local stories.
Do female filmmakers naturally gravitate towards making films with women as protagonists? Shazli said that in her case this has not been deliberate.
"After doing many short films, I came to realise that most of my stories are about women. I have had very strong women in my life, and I think it comes naturally to me to share their stories. I didn't realise, however, that I was making a point about female empowerment – but I think that is the beauty of it, to spark a conversation about change and empowerment."
Ude cited King of Boys as a powerful Nigerian political thriller with strong female characters. She herself made an action short called Seven, screened as part of the panel discussion.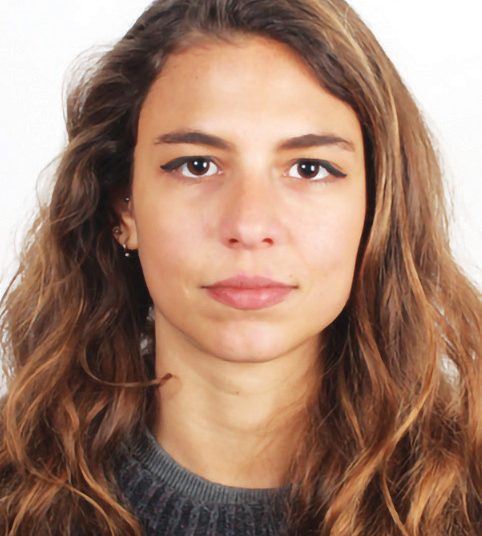 "In Nigeria we focus so much on comedy that it was beginning to irritate me. People consume what you feed them, but Nigeria has so much more to offer than just comedy. I made an action film just to change the narrative and drive a different message home," she said.
Like Ude, Al Fahad is in a position where she can influence decision-making and empower women. She played a big role in mentoring participants as part of the Emirates Entertainment Experience, a Sharjah Media City initiative that brought together over 3,000 aspiring filmmakers, 800 of them women residing in the UAE.
"As part of this initiative, 30 different versions of the same script were made by different groups of participants, and it was really great to see so many women come forward. In fact, we had eight females leading as directors in different groups."
Social media has helped, all three said.
"The power of social media should be leveraged by every filmmaker. One area of social media that remains under-utilised is crowdfunding. Aspiring filmmakers should look at these innovative tools to promote their work," said Al Fahad.
In a social media-driven country like Nigeria, Ude remarked that eliminating social platforms from marketing campaigns would be a big risk. "My advice would be for everyone to explore the benefits of social media without overwhelming themselves."
The discussion concluded with each panellist sharing their tips for success with the audience. Ude recommended keeping the focus on "topical, authentic stories from one's own region", Al Fahad emphasised "the power of collaboration and networking", and Shazli advised women "to not be deterred by the past but to move forward, have faith in themselves, their scripts and their work". "We can achieve great things if we come together to empower each other by sharing our knowledge and resources," she concluded.