Egypt used to be a hotbed of Arabic film production, until political instability and other factors dethroned it. But new war and action movies are taking Egyptian cinema back on a path to regain its old glory.
By Rasha Shokr
As we come to the close of a decade, it is fascinating to see the many ups and downs in the Egyptian movie market with all the political changes in the region, and how it has set itself on a path of self-correction in the last four years.
Production trends are highly influenced by external and internal factors, and several domestic factors have contributed to changes at various levels, including movie production, in Egypt. As we step out of this year, we look at two production trends: one started at the beginning of the decade but has moved to the back, while the other is gaining traction as we head to 2020.
We witnessed huge changes in content and quality in the 2000-2009 period, which was very different to the decade that preceded it. The average number of produced movies reached 40 movies per year, a breakthrough.
The dominant genres at the box office were mostly comedy and social drama, reflecting the domestic mood and life in Egypt. Gradually, a few Egyptian action, crime and mystery movies were introduced. Despite the success of the romance genre between 2000 and 2009, it is always difficult to predict its sustainability due to the continuous changes of social norms and lifestyles in Egypt.
Back then, there were also no period war dramas or historical movies to rouse nationalistic feelings in the country, a situation that has changed in the current decade.
In the last decade, we saw a handful of producers, writers and directors emerging from a non-specialised movie background and producing low-budget independent movies. While these films did not make much money, they did make a lot of noise. However, they remained low-budget and addressed a very limited audience. They were more into creating a buzz in the city in certain circles, and did not necessarily target the entertainment interests of the Egyptian public. Their interest lay in creating a buzz at film festivals, and some of them won awards. The Egyptian audience calls them 'festival movies'.
Sadly, this collection of independent cinema also had an air of defeatism. Movies like Cairo 678, Clash, Microphone, Asmaa and Rags and Tatters come to mind. Moviegoers questioned why Egyptian cinema had now been confined to low-budget movies and topics that Egyptian society could not identify with. Those movies served certain elite circles and did not bring any addition to the commercial movie industry as a whole or to mass moviegoers. They focused mainly on humanitarian issues and were not made for mass appeal.
Writer Rasha Shokr says: "The new movie productions for 2020 are building on the success of the last three years and are once again raising the profile of Egyptian cinema."
This wave came to an end in 2016, with Clash, the last of the movies following this train of thought. Recent years have seen some good productions that bring the glory of Egyptian cinema back to the fore.
Movie production has started to pick up pace. One of the positive features of this decade's commercial Egyptian movie production is that it has brought Egyptians from all walks of life together again to the cinema. Production trends are uniting rather than dividing, and box office revenues speak for themselves.
Box office in 2019 has been unprecedented, with Blue Elephant 2, starring Karim Abdel Aziz and directed by Marwan Hamed, raking in a record-breaking $6m.
Comedies are still of big interest, especially those starring Tamer Hosni, Mohamed Emam and Karim Abdel Aziz, but action movies are finding a strong audience as well. Stars like Mohamed Ramadan are considered phenomenal. The Cell (2017), starring Ahmed Ezz and directed by Tarek El Erian, was a huge hit and started a new modern trend in the Egyptian movie industry, one that highlights more nationalistic movies with an emphasis on heroes and fallen heroes in the police and armed forces.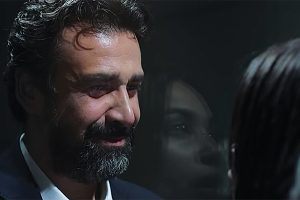 The success of The Cell paved the way for The Passage (El Mammar) from director Sherif Arafa, which raked in $5m in 2019. War movies have not been on the map for the last 20 years, but events since 2011 have led to genuine appreciation for the genre. As we close the 2019 movie season, a new war movie starring Mohamed Emam on the life of commando Ibrahim El Refai, who fought in the October 6 War in 1973, has been announced for production and scheduled for a 2020 release.
Kira and El Gin from Marwan Hamed, another period drama full of action, is also aiming for a 2020 theatrical release. This movie, set in 1919, features two superstars, Ahmed Ezz and Karim Abdel Aziz. This trend of having more than one protagonist in a movie is also expected to grow in 2020.
The new movie productions for 2020 are building on the success of the last three years and are once again raising the profile of Egyptian cinema. Despite a few unpleasant detours with an air of defeatism at the beginning of this decade, it is ending with amazingly positive news and great announcements for new movie productions for 2020, building on the success of the last three years.