Travelling long distances has become a more pleasant experience for passengers, thanks to in-flight entertainment. In an exclusive interview with BroadcastPro ME, Etihad's team talks about its recent upgrade, and revamping its content and technology to deliver the best entertainment in the sky  Abu Dhabi's flagship carrier Etihad Airways recently revamped its entire inflight entertainment […]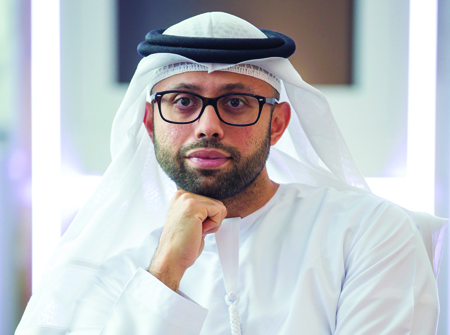 Travelling long distances has become a more pleasant experience for passengers, thanks to in-flight entertainment. In an exclusive interview with BroadcastPro ME, Etihad's team talks about its recent upgrade, and revamping its content and technology to deliver the best entertainment in the sky 
Abu Dhabi's flagship carrier Etihad Airways recently revamped its entire inflight entertainment system (IFE) in terms of both technology and content. The result is a vast entertainment offering that includes 120 movies, 280 TV shows, 16 radio channels, a 500-CD library and 30 to 60 games that are regularly revised to ensure passengers enjoy new and fresh content. 52% of Etihad's fleet of 122 Airbus and Boeing aircraft also offer seven channels of live news and sports channels.
Etihad was launched in 2003 and operates more than a thousand flights each week to over 120 passenger and cargo destinations in the Middle East, Africa, Europe, Asia, Australia and the Americas. In October 2016, it was rated one of a small number of five-star airlines by Skytrax, a UK consultancy that runs an airline and airport review and ranking site.
Etihad's flagship fleet of Boeing 787 Dreamliners and Airbus A380 aircraft features state-of-the-art Panasonic eX3 IFE systems with HD screens, video touchscreen handsets and noise-cancellation technology throughout its cabins. Its fleet is also fitted with mobile and Wi-Fi connectivity solutions and live TV capability. On the user interface, guests can also explore their journey via a 3D moving map display, play Android games and create audio and video playlists as part of the entertainment experience.
The aim, according to Jamal Ahmed Al Awadhi, Head of Guest Experience Commercial at Etihad, has been to provide "engaging, informative and entertaining content based on guest insight while making smart use of our programming budget… on the other hand, from a tech perspective, our mandate has been to find innovative hardware and software solutions that enhance the guest experience onboard and future-proof our fleet."
Al Awadhi straddles the technical and content world with ease and brings a lot of expertise to the field. Prior to joining Etihad, he headed the commercial division at twofour54 intaj, home to several local, regional and international film and TV productions. Before that, he had a number of OTT-related positions, of which the most important was as Head of Platform at Etisalat when the telco operator had just begun its OTT initiatives.
With the revamp, Etihad's objective was to deliver fresh content through state-of-the-art technology while also streamlining internal workflows and making it easy to update content. Substantial research, market segmentation, guest usage data, media consumption trends, industry insights and vendor expertise were required to help deliver this mandate, explains Al Awadhi.
Data from IMDC and Valour Consultancy helped the team understand consumer habits and trends, while the airline's own internal research showed that with a changing demographic, network and fleet expansion, it needed to adjust the depth and breadth of content on offer.
"Constantly monitoring the changing demographic, seasonal travel trends and guest consumption of media has helped our team decide what sort of content, and in which genre and language, the aircraft should invest in. This insight has resulted in significant cost savings for us while at the same time increasing guest satisfaction," says Al Awadhi.
"More emphasis has been placed on native content in the languages of our key markets such as Germany, China and India. For example, we have recently had to double our Hindi content offering to meet the growing needs of our Indian guests on ultra-long-haul flights to the US. We have also had to look at content suitable for millennials and snackable content in line with media consumption trends."
April Hollywood releases on E-BOX, for instance, will include La La Land, Fantastic Beasts, Arrival and Moana, while a diverse mix of European, Indian and Asian titles will populate the world cinema space. In addition, with more millennials enjoying binge viewing, TV series such as Mars, Sherlock and The Fall are part of the entertainment on Etihad. Content updates take place both manually and automatically across Etihad's entire fleet of 112 aircraft every five to six days.
"We have excellent relationships with a wide variety of movie, TV and music content producers and distributors, both directly and indirectly through our content service provider, that help us in determining the best mix of content suited to our needs," explains Linda Celestino, Vice President Guest Experience and Delivery at Etihad, adding that the mix includes content in various genres and languages, with a special selection of content for kids.
Celestino's remit includes looking after areas of product and delivery of service. She is in charge of all guest-facing portfolio products, such as IFE, connectivity, inflight retail, cabin interiors, lounges, inflight amenities and catering, and guest transportation. She is also in charge of the standards and the management of the teams of cabin crew that deliver the service inflight.
From a technical point of view, Etihad says it works with IFE and connectivity industry leaders such as Panasonic Avionics Corporation and Thales Avionics.
"Specifically for connectivity, we work with Panasonic Avionics Corporation and SITA on Air. These companies provide the hardware and software for the systems in the aircraft. Our Boeing 787 Dreamliner and Airbus A380 aircraft boast state-of-the-art IFE installed onboard, providing a high degree of performance reliability and a user-friendly UI [user interface] for our guests," says Al Awadhi.
"We start with media integration 30 days before the onboard broadcast date. Media is then shipped from the labs of various IFE system providers like Thales and Panasonic to Abu Dhabi in the form of hard disks, and loaded manually on the aircraft using bespoke media loaders. We are increasingly using a technological solution called Uninterrupted Media Load (UML) that allows cross-loading of the next month's content in the background while this month's media is still playing onboard."
One of the big challenges is content rights. Challenges typically arise in markets where rights ownership is unclear and the understanding of inflight rights is lacking, explains Al Awadhi.
"Acquiring music rights, the latest Arabic content and some content in specialist languages like Serbian are especially challenging. We combat this by constantly meeting and educating distributors on the IFE industry, and explaining the difference between theatrical and non-theatrical rights, DRM, exhibition windows and possible revenue that can be generated from inflight exhibition. This conversation also extends to payment walls and pay-per-view revenue models, where the airline is not charged a fee until the guest views a media asset."
The technical specifications for the IFE systems are mandated by manufacturers, in this case Panasonic and Thales.
"For Etihad, these requirements are taken care of by our content service provider, Global Eagle Entertainment, who encodes audio and video content to required specifications and provides metadata in the format required for the proprietary content management systems of Thales (DCMS) and Panasonic (MMA)."
Thales and Panasonic have different audio and video encoding requirements. Panasonic requires its video files to be encoded at MPEG 4 1.5mbps with 16:9 aspect ratio, and its audio files in mp3 at 128kbps. Thales requires Hollywood movies to be encoded in MPEG 1 at 1.5mbps with an aspect ratio of 4:3 and MPEG 2 in 16:9. All other video content for Thales is encoded in MPEG 1 at 1.5mbps aspect ratio 4:3, while audio files have the same format as Panasonic.
"We don't currently support Dolby surround sound but are exploring this on future aircraft orders with our suppliers and Dolby," explains Al Awadhi.
Tech solutions are both hardware and software driven and can be quite complex in aircraft.
"In some cases these are installed on the aircraft during the manufacturing process, and in some cases retrofitted to the aircraft in operation," explains Al Awadhi.
"Software updates require development and testing in labs simulating the aircraft environment, and once they pass the requisite tests, they are then loaded onto the fleet in Abu Dhabi."
Like most airlines with IFE, Etihad also sells advertising on its video channels and has some additional advertising inventory after videos on safety and arrival that are shown for general audience consumption or as part of aviation safety regulations.
The airline's current fleet is equipped with full in-seat IFE. The team, however, is considering streaming content as a potential alternative for its future fleet.
"What we do see in the industry though is that while in-seat IFE continues to be preferable for dual-aisle aircraft operating long-haul flights, streaming IFE solutions are being installed on single-aisle regional fleets, which typically operate shorter flights," explains Celestino.
"In-seat IFE is where an individual TV monitor and audio jack are made available to the guest either in the armrest or the seat in front. An embedded handset may also be available for the guest to control IFE. IFE is broadcast to these embedded monitors via a complicated IFE backbone from servers in the headend.
"Wireless or streaming IFE relies on an intranet infrastructure (servers and WAPs) to broadcast video and audio files to a guest's own device – phones, tablets or laptops. For phones and tablets, an app may be required to be downloaded to the guest's device pre-flight. Laptops may require a plug-in," she adds.
The Etihad team works towards creating a more pleasant experience for passengers, with the aim of taking away some of the challenges of flying long distances. This is only the beginning of more things to come, promises Celestino.
"We will continue to improve the customer experience. Ultimately, the goal is to continuously evolve towards an IFE platform that can operate in and out of the aircraft, enabling a high degree of personalisation and engagement for the guest throughout their journey, all the way from pre-flight to post-flight," Celestino concludes.