At the MENA OTT conference hosted by BroadcastPro Middle East, a panel of industry experts discussed emerging global and MENA business models to make streaming services commercially viable, the role of data analytics in predicting churn more accurately, how new technologies can help accelerate OTT and how all of them are tackling piracy.
The conversation was moderated by Amanda Turnbull, co-founder and CEO, Amanda Turnbull Associates, and joined by Manoj Mathew, Executive Vice President & Territory Head (MENA, Pakistan and Turkey), Zee Network; Emre Botan Kümet, TV Planning and Reporting Group Manager, Türk Telekom; Jean-Pierre Andreaux, Head of Content Protection, Shahid, MBC Group; and Hashim Ossaily, Regional Sales Director, Synamedia.
Turnbull kicked off the discussion by speaking about the exponential increase in content budgets last year. She drew attention to the fact that in MENA alone, $2.8bn was spent on content in 2020, up 46% from the previous year. Given this context, she questioned how media houses manage to consistently produce good content and manage churn.
Mathew opined that the platform is irrelevant. "If you look at The Crown, the production of the pilot episode cost was about £25m; the first season averaged at about $130m, which could make it one of Netflix's most expensive. This could have premiered on an OTT platform or a linear channel – ultimately it's about viewership and engagement, hence it's all about the content. The platform is just a means of bringing content to the end user, so the mode of content delivery is platform-agnostic."
With free content the most popular in MENA, he remarked that SVOD and TVOD models struggle to generate revenue, adding that only "people with long-term financial capabilities can survive in this market".
One prime way to succeed? Partnerships, the panel agreed, from co-production to windowing.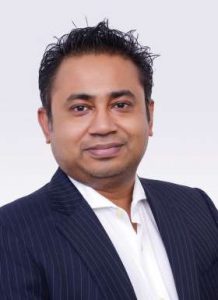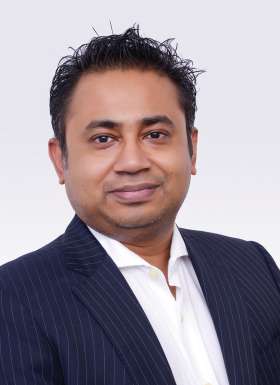 Mathew remarked that the US, one of the largest producers and investors in content, offers multiple windowing opportunities; however, platforms are increasingly reluctant to share content, as part of their efforts to retain subscribers.
With heavy investment in local production from the likes of Jawwy TV and Etisalat in MENA, Emre Kümet took stock of the Turkish scenario. "For the market, content generation is key. Content companies with a business plan that centres around original content or live sports content in Turkey will grow."
He cited BluTV, whose subscriber base spiked when it invested in originals, with Discovery eventually buying a 35% stake in the company in January 2021.
Türk Telekom itself is in "the middle of a platform production and staging process at the moment for our IPTV and OTT solutions", he said. "As a telco with more than 50m subscribers, we have to ensure that our product is at the right place with the right technology. Following that transition, Türk Telekom will also look to produce local content."
Speaking for Shahid, Andreaux added: "We are also strongly investing in new content, especially originals for an Arabic audience. But we are also trying to diversify. On top of the Arabic series, we recently signed an agreement with Saudi Sports Company to carry the Saudi Pro League matches."
Ossaily commented that as a vendor, "Synamedia is focused on providing products and services to customers that are interested in end-to-end platforms … We are very focused on analytics, targeted ad insertion and security. Synamedia plays a critical role with its partners and customers in the region because that bar is set at a very high level by these consumers. We are helping our partners increase the numbers of subscribers – which is the main objective here."
One key discussion centred around data. "Who owns the data? Who has access?" Turnbull asked.
Mathew pointed out that the likes of Netflix, Apple TV and Amazon Prime are listed on the stock exchange as tech companies.
"I don't know if they are in the business of content or in the business of tech. That means big data. Valuations are done on big data and not on content. Content is just a marketing tool. How many of them are actually serious about content or collecting data and viewership patterns? That is a question nobody wants to answer."
Kümet maintained that data is critical for "analysis and churn rates, retention rates, and analysing increasing and decreasing seasons".
Ossaily agreed that "data and display are critical to understanding viewership patterns and being able to negotiate contract rights agreements".
Andreaux specified that data at Shahid is not only used in "establishing or refining a strategy", but also to check on piracy. "If we see someone systematically downloading full episodes of 50% of our catalogue, that person is a potential suspect. There are many ways to read data. It is crucial for business."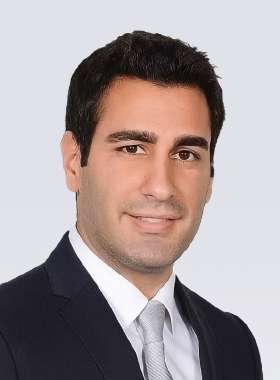 He also pointed out that though many solution providers sell "different antipiracy content protection services", most fail to address the issues that actually bother broadcasters. "The source of piracy is mainly the copy protection issue. It's very easy to capture and record output from a set-top box. You can make a copy from a laptop or computer with software for screen grabbing."
Circulating these copies is made easier and cheaper because of the internet.
"We have a scale issue. The other issue mainly is HDMI and screen grabbing. Even if we think of very advanced security with anti-piracy features, we need to minimise the spread of pirated content through the internet."
To do so, time is of the essence. Social media platforms such as YouTube, Facebook and Telegram complicate the process of blocking pirated content from spreading over the internet.
"With containing piracy, time is critical. Even if we manage to remove the videos in one or two days, content has already been consumed and they are usually waiting for the next episode. We are focusing on today at Shahid. In the future, we will think about adding tools to the platform. But as long as HDMI is compromised and it's easy to make a copy from the computer, it will be more efficient to block the source itself, the websites," Andreaux stated.
As with most data problems facing society, piracy can only be fought with a zone defence strategy, not one on one. Kümet seconded Andreaux's views, stating that he's all for the "collective fight approach".
"Timing is really important, especially in terms of live sports broadcasting. You need to take action during the match. After that, it is already consumed. If it is about series and documentaries, the link must be taken down in eight to ten hours. Even 12 hours is too long."
The Turkish pay-TV market consists of 7m households, with 3m illegal IPTV subscribers – about 45% of the market share – he explained, and suggested ways to stop piracy in its tracks.
Technology does not wait for anyone, be it felons or the long arm of the law. "Watermark technologies are effective, but only up to a point. The technology in illegal streaming too is changing very rapidly. We need to act quickly."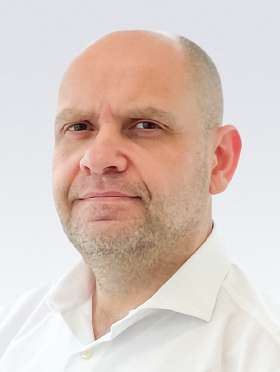 Mathew presented an interesting analogy to give big-budget companies fodder for thought.
"When we talk about high-value content … we should treat it like we would an expensive painting and take necessary security precautions. We should be investing in technology that will protect the company and the content. The cost of protection of a piece of content is as important as making a piece of content. That is the missing link. You have to invest in technology and security of your content as much as you would in the content. Imagine having a bank balance but you put it in a bank you don't trust."
Ossaily championed this line of reasoning.
"This is music to my ears. Two main things for me are: one, different providers must collaborate and talk about piracy, in the region and worldwide. This is key to achieving that common objective. Two, one has to take that leap of faith and invest in piracy. A lot of the providers we talk to that experience issues justify antipiracy. Building a business case for anti-piracy is not as straightforward when it comes to numbers. The organisation would want to see numbers to be able to justify the investment they make. I think this is a big issue. Based on statistics, reports, surveys we have, we can come up with indirect numbers and build justifications. Then organisations must work jointly to achieve that common goal."
This discussion on technology's place in the content world also opened up conversations on innovative business models and aggregation avenues where telcos, platform owners and content creators can potentially converge. Kümet put forth Türk Telekom's ideology on bundling.
"There are multiple factors that we are looking into to find the right OTT partner for our company. All third-party OTTs in the market want to penetrate the market and increase their ROI. So, revenue share, minimum guarantee, flexibility on the pricing and the marketing commitment – those four subjects are crucial to finding a good partner, in terms of commercialisation and monetisation of the product."
He added that pricing and content are critical within the streaming business, as is the backend.
"We would like to see integration of the content experience with invoicing, the payment mechanism and data. We have 50.7m subscribers and would like to issue one invoice to them. At the moment, they are paying the Spotify bill, one day Amazon, another day Netflix and another day Türk Telekom. We would like to present our customers with one bill."
Türk Telekom is also exploring app and login integration: "We would like to propose an app of the relevant Türk party on our interface. Once a subscriber is logged into Tivibu [Türk Telekom's pay-TV platform], they will be automatically logged into their Netflix or Amazon platform – this is crucial for us."
Kümet's content and API integration dream may still be some way off. In the meantime, we see other emerging business models in today's streaming era.
Mathew shared: "We have launched Zeeplex on Zee5 for the South Asian audience. That was out of necessity because theatres were closed. The best thing to do was create a TVOD space within our existing Zee5. There was a premium charge for the movies. In the MENA market, in a short window syndication model, we gave it to another TVOD-only platform, for a period of one month, a week after it was released in theatres, for the biggest releases this summer."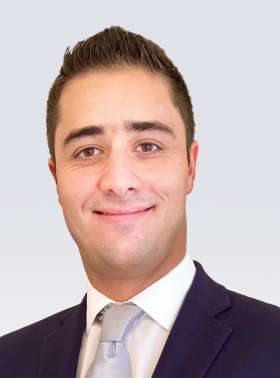 He commented that a lot of platforms are experimenting with TVOD models. "Some platforms, especially South Asian content creators, are investing heavily in the first episode and offering them free, in the hope that the customer will sign up for SVOD services for a longer period of time. We will see this much more in demand for sports events, like with UFC and StarzPlay in the region."
Mathew also cautioned against bundling content with hardware.
"There have been certain discussions in the past with the likes of connected devices, be it in a TV or devices like firestick, Apple TV, PlayStation, Xbox, etc. When devices try to strike these types of partnerships, it is more to ride on the back of content without paying for it. Content owners need to realise that content syndication is a large revenue source. Somehow in the larger scheme of things, partnerships where we embed content on certain platforms or devices don't bring us revenue either in the short or the long term.
"Most of our deals are about trying to port relevant apps on connected devices. They use either third-party or proprietary software for streaming. Depending on the popularity of the device/TV in the market, we choose them.
"Those like Apple come up with their own content strategies. Because of this, real content creators may not give content to device owners. They will just be using them as platforms. Probably they will figure out how to market them with devices by either paying the device owners or getting into other sorts of agreements."
He also suggested that fintech will soon join the content game.
"It won't be long before we see cryptocurrencies used in content, and I believe viewers will be paid for the mining ability of that particular device while watching content. Or there will be an API which will be downloaded to a connected device or the device which would be mining a certain currency. So you would have tokens of currencies … it may be that 'you can watch or read this book if you watch this content'.
"Advertisers will probably go into content creation. That's why we see a lot of e-commerce platforms like Zomato hosting a cookery show on their platform or Adidas adding workout regimes on their platforms. Content will go where audience resides. That will be the next level of content growth."
Speaking of devices, Ossaily underscored how providing tech support can boost revenue.
"We are getting requests from platform providers to support more and more devices. We are able to support pretty much all the devices, from iOS to Android, different types of smart TVs and Apple TV. From their perspective, I can tell you a lot of the feedback we get is: if they are able to offer their application/ services on different platforms, then it helps them increase the number of subscribers, because it helps them with their outreach. Certain users are using a very specific device."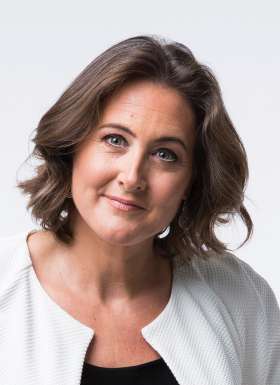 Mathew also offered a number of examples of how Zee and other players are experimenting and innovating to acquire new customers.
"We pre-syndicated a 13-part Hindi drama series that we were producing here to Ivory Coast, because they wanted it in French. In the script itself, we managed a separate storyline with actors from there included from the seventh episode, and it had a special ending created and filmed in Ivory Coast that was not aired anywhere else. That is collaboration at a very different level.
"Then there is in-programming. There is no advertising on Netflix, but there is a lot of in-programming that our minds are subliminally taking in. I'm sure we are going to the products that pop up on a Netflix series. If you look at Ted Lasso, it started with Dubai Air, a fictitious company that sponsors the team. By the seventh or eighth episode, you see an FA Cup Final with Emirates branding on it. That's a subtle way to entice a potential advertiser by placing it within the script. Another thing is creating music around our series and monetising it via Spotify or other platforms."
Turnbull concluded the discussion with one final question. Is the industry moving towards further fragmentation or consolidation? All agreed: consolidation.