Rights, monetisation, distribution deals, fan engagement and piracy are some of the most critical discussions around sport today. Industry experts navigated them within a MENA context at the Future of Sports Broadcasting Summit. We bring you the details.
Day two of the Future of Sports Broadcasting Summit 2021 brought together some key stakeholders in sports and broadcast for a panel discussion on Broadcasting Sports – Who wins and where's the money? Covering topics ranging from content rights and monetisation to fan engagement, piracy and emerging business models, the panel was moderated by Carl von Doussa, Managing Director of Venture Sports Media, and brought together Danny Bates, COO and co-founder of StarzPlay; Sunil Manoharan, Vice President Media Rights, International Cricket Council (ICC); Simon Brydon, Senior Director, Sports Rights Anti-Piracy, Synamedia Committee; and Steve F. D. Bainbridge, Partner, Head of Sports Law & Events Management, Al Tamimi Company.
Carl von Doussa kicked off the discussion with a brief overview of media and telco market growth in the MENA region. According to Venture Sports Media's analysis, as of 2020, digital advertising is among the fastest growing segments in this region. However, significantly greater annual revenues derive from mobile carriers ($13.2bn) and gaming ($5.4bn). Revenue from gaming alone exceeds the combined revenue of FTA, pay-TV, OTT, digital and radio.
He steered the conversation towards the loss of revenue caused by piracy. StarzPlay's Danny Bates agreed that this is a big problem – when searching for specific content on Google, seven to eight pirate sites also come up. Asked about password sharing as a subset of piracy, he called it the lesser of two evils, saying that at least someone is paying for that subscription and acquiring viewing rights fairly, in comparison to services like Popcorn Time, which are easily accessible in the region and provide free pirated content on a large scale.
Sunil Manoharan added that the lack of easy access to good content also often leads to piracy. "I live in Dubai. You would expect that I should be able to watch cricket very easily. In this day and age, in my home, I can't watch cricket on a big screen; I have to watch it on my mobile."
He gave credit to the local telecom for buying rights and providing content on mobile devices, but since this pertains to the UAE exclusively, it creates the problem of ease of access for consumers in other parts of the region. "For example, the ICC T20 World Cup that will happen in October, nobody knows where to watch it. So it becomes a big problem for everyone."
He pointed out that this does however create the opportunity for a new service to aggregate content in one place and make it more widely available. "There's a great opportunity here for a broadcaster or OTT platform to come in and acquire all the cricket rights. If you combine that with a trend of lowering data prices, it could be a win-win situation for everyone."
He presented the success story of his home country India, where Reliance's network Jio has profitably provided low-cost data access in even the most remote areas. "They offer the lowest data prices anywhere in the world. So if you have a mobile phone, you can watch cricket on your mobile phone and it's really affordable. Doesn't matter if you have a pay-TV connection or not. I think that is a formula which other countries can also apply."
Sports law veteran Steve Bainbridge commented that although the law has taken action against offenders, "It is a multijurisdictional problem. The core of the problem is that we have a very broad spectrum of potential abusers. They are people who would not normally consider themselves people who would step over the line. They often are people who pay for content where it's available. They would pay for content if it were legally available at a reasonable price. We have a multitude of potential rule breakers."
He noted that although OTT platforms show promise in terms of protecting content against piracy through digital security as well as lower prices, one cannot be equally optimistic about traditional broadcast platforms. "Even if one jurisdiction accomplishes one victory in cutting back on piracy, they can often disband and set up somewhere else."
Synamedia's Simon Brydon focused the exchange with an estimate of the cost of piracy in the region: "In MENA, $3.25bn is the loss of potential revenue in sports only to broadcasters, TV operators and others."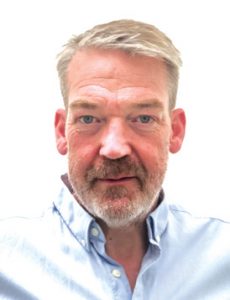 In a Synamedia-commissioned study conducted by Ampere Analysis, it was found that many viewers that used pirate sites would be willing to pay for content if it were legally available. Brydon pointed out that access to legal OTT services, access on a device and territory-wise access were some of the crucial considerations in tackling piracy and providing a "provable return on investment" to rights owners.
While there seemed to be a consensus that the rights owner generates the content at great cost, Bates commented that collaborations are key to moving forward. "The rights holders need to enter into the risk with partners in the region, to give them that ability to distribute and to grow."
He also noted that all parties may want to look at how "distribution deals will be structured in the future" and, with that element of shared risk, give players a chance to build the distribution model over time.
"I think that can also help with the growth in the region with paid services. Having an element of shared risk along with an element of shared growth would give players much more ability to execute and do the things that we are talking about – bring the features, the price and the distribution on one service. But the industry must come together a bit to make that happen."
Since higher revenues for distributors eventually mean higher revenues for rights holders, Brydon conceded that there is space for more collaboration in the industry. However, he cautioned against revenue-share deals, as they imply "sharing x% of very little" in favour of the distributors – rights owners "still need those guaranteed level of fees, and any variation should be at the other end of the spectrum".
Von Doussa then moved on, asking if federations should jump directly to consumers (D2C). Bates said that although this may be common in the US and Europe, in areas like MENA it could prove challenging "without a distributor".
Bainbridge agreed: "In most areas, we are moving towards specialisation. Federations and rights holders have enough of their own problems to deal with. So we are looking at governance issues and managing their core business. The resources that are taken away from that to properly manage and move forward with these businesses, which are highly specialist, can sometimes be detrimental."
Brydon endorsed this view. "I think federations and rights holders go D2C firstly out of a position of great strength in a certain market such as MLB, NBA, NSL. Or they go D2C out of a position of weakness, where they cannot secure broadcast contracts."
"If you are able to, the best route is to secure specialist local broadcasters who can then best serve their local audience and deliver your content to the maximum financial benefit. Yes, some people can do a combined model of both, like the NBA League Pass, but that rights owner will still always try and find a specialist broadcaster in the local market, even though they might be going D2C themselves."
The topic of fan engagement revealed strong opinions. Manoharan commented: "All over the world, the general trend in sports is that the audience is ageing, the younger people are not getting into any sports, and I am not talking about any particular sport. People who have started watching pay-TV or linear TV are getting older and the younger lot is not coming in."
Brydon, a self-proclaimed sports stats enthusiast, suggested that engaging people with a deep-dive into sports data may be a great alternative, but does not seem to work in the present day. He blamed the media partly for the pre-and post-match banalities marring what is otherwise an effective way to stimulate fan curiosity and involvement.
The folly is in society's demand for poster children who can do no wrong, he claimed. "We don't seem to want humans out there, flawed people playing sport. We want them to be clean and easy, say interesting things … we need heroes. We need people out there to grab fans."
His solution was a more forgiving media world. "Let people speak more freely, and we will get fans, more fans, simply from portraying human stories and real human beings on screen."
But what does it mean to be a fan when games on gizmos are preferred to those on the field? For the ICC, Manoharan says the prime question is how to involve younger fans. "How do you make them followers and believers in the sport?"
The answer can be found in the gizmos themselves. "The advent of mobile is a major thing. Interactivity is massive. If you have seen Twitch, all the gaming content that goes on there, how gamers talk to each other while watching something … Gaming is very important. For example, everyone knows what FIFA 21 has done for fan engagement to convert people. A game is massively important to get younger kids into the sport."
Von Doussa quizzed the panellists about whether sportspeople making a complete transition to e-gaming and esports platforms such as Twitch is the inevitable future. Sharing his personal experience with an 11-year-old, Bates said gaming is the way to go, but even that proceeds from an inclination towards the real sport.
"I think the reason that they transcend into things like FIFA starts with a love of the sport. I look at my own son and my friends' kids … I think the love of sports is the starting point. The love of watching and playing those sports is where, for a lot of people, the evolution into the e-gaming comes into play. Although there is a shift definitely in that generation to e-gaming, I still think that live sports and real sports, and as Simon has rightly mentioned real heroes, are still going to play a big role in people's consumption going forward."
He added, however, that he doesn't expect a total shift in the next generation. "For that generation, it's more complementary, it's a way to bring something that they love to life, to have their own interaction with it, more than actually replacing something altogether anyway."
Manoharan concurred.
"I think everyone looks at gaming as the platform that helps the viewer engage with the sport much better. The kid who plays FIFA will know all the players when he starts watching football. He becomes a lifelong football fan. His engagement with the sport deepens by playing the video game. So the video game is actually complementary to the sport. Ultimately, it's the sport that people are following. But gaming is a very important element of how you reel the younger audience in."
On the question of whether a local cricket league is in the offing for the UAE, he said there's room for games on a small scale.
"There is a market for it. The UAE has a massive Commonwealth/ South Asian expat population, with people who understand cricket. You can't make it into a money-making thing of 'time to get players from India' and so on. There is enough homegrown talent; you can organise events and then monetise the rights accordingly, locally. You have to start low and build engagement from there. There will be people who will take it up, especially now that OTT is going in a great space. I think the future is very bright."
The possibility of separate broadcast rights for different MENA countries was dismissed. Manoharan explained that earlier on, major pay-TV broadcasters such as OSN and BeIn had competed for the major sports rights together and ultimately canvassed the entire region.
"That is easy for a federation to do, one deal rather than going to each of the 22 territories around. If you are doing a new pan-MENA deal, just to carve out one country becomes very difficult. If you carve out one country, then what do you do to the rest? What you need for the entire region is a super-aggregator who comes in and buys the Premier League rights or the FIFA rights."
Bainbridge, however, pointed out that "we are going from a relatively small number of very high-value agreements – done over longer periods of time – to rights holders and federations wanting to be more flexible. What was previously a unified, one-deal agreement that you are thrown in for five years, now could be four to six different ones."
"An issue we see now is that rights holders are actually not sure where they are going to be next, and they are trying to save or carve out certain rights that maybe they cannot even envisage monetising yet, but it can be done in a different way from before. I think this will continue, because there is innovation in the sector and there are new ways to monetise rights."
The discussion concluded with the panellists agreeing that the sports industry has been continuously evolving in light of the lockdown, with the industry in a state of change with new technologies and strategies being adopted in response to market conditions.