The BroadcastPro Tech Summit opened with a keynote presentation from the OSN team: Zahra Zayat, Senior VP – OTT Digital and Telco, and Peter Riz, CTO of the pay-TV network. A more elaborate technical discussion on the secret behind the new OSN streaming app was later revealed at a roundtable hosted by the network at its Dubai headquarters. Vijaya Cherian brings you a detailed report.
While OSN had made several attempts to relaunch its streaming app with OSN Go, Wavo and another iteration in April 2020, the most successful platform launch, with the capability to rival any regional or global platform, was released in April 2021, according to Riz.
In the presentation, Zahra Zayat pointed out that the company's ongoing content and commercial strategy – starting with the launch of Disney+ exclusively on its platform in April 2020, its ambitious expansion to 19 countries in MENA, integration with 23 telcos within the year and additional partnerships with more than 21 players including banks, retailers and e-commerce platforms – had led to its market share going up "from 2% in 2019 to 12% this year".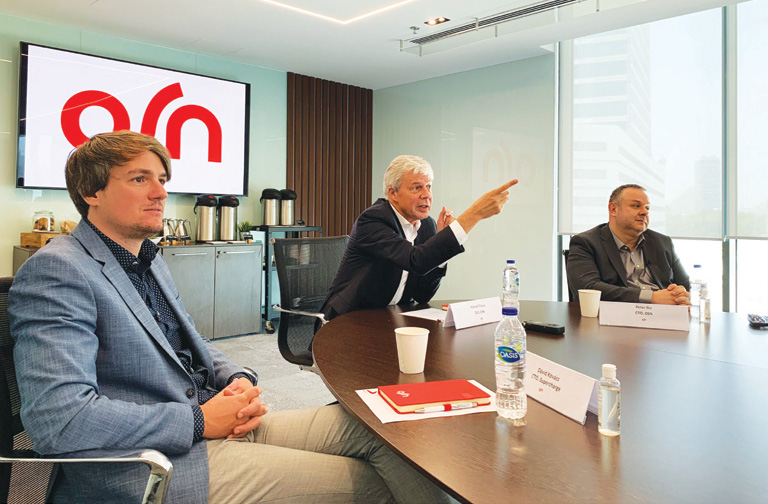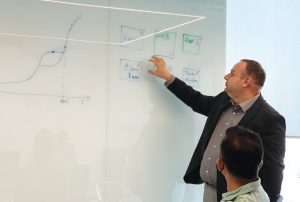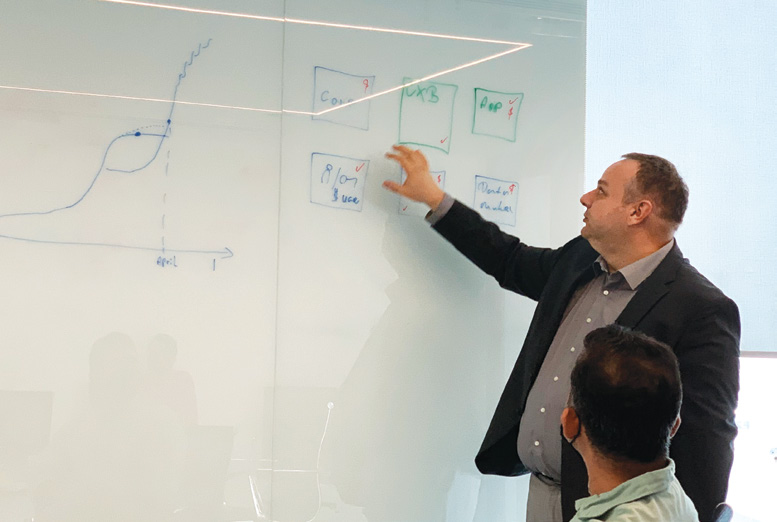 "With Netflix fatigue, people wanted something different and new, and I believe we were able to bring that to our viewers. Content is a key differentiator and helped us acquire new customers and increase market penetration and reach. Disney+ was the start of a bold move. We are investing in more Arabic and OSN original productions, and that is an ongoing journey. Alongside that, we needed to maximise our reach and exposure, which we are doing through our marketing partnerships. In parallel, we are improving the user experience, and that is where the new app has been critical to this entire project."
CTO Peter Riz said the only way to ensure "an agile and flexible platform that could continue to adapt to changing user expectations and behaviour and varying market needs" was to develop it from scratch so as to not be weighed down by legacy code. But with limited time and engineering resources for launch, and a reasonable but not extravagant budget, he decided to go with a "modular hybrid platform, where we used a mix of best-of-breed components which we needed to own and develop internally with some of our partners and integrate as a whole".
This led to partnerships with strong international players like Supercharge, Comcast, WeCan, CastLabs, Evergent, Conviva, Dot Screen, Think Analytics and Intive.
OSN wanted ownership of some critical parts of its system, like the user gateway and a well-kept little secret called CXB, but there were other individual components it didn't mind licensing as individual components – the core backend, marketing integration, push messaging, analytics and the like. The team followed a six-box enterprise architecture: the Core Backend; the Customer Experience Builder (CXB); the Front-End Applications; the OSN User Gateway, OSN's Identity and Entitlement Broker; the Video and Metadata management platform; and the External Data, Analytics, Reporting and Marketing integration building boxes.
One company that contributed significantly to the development of OSN's new platform is Budapest-headquartered Supercharge, a digital innovation company traditionally involved with the development of online platforms and apps for banks, e-commerce sites and the like.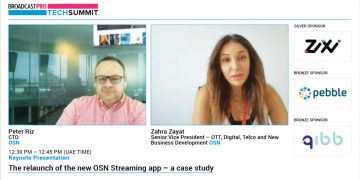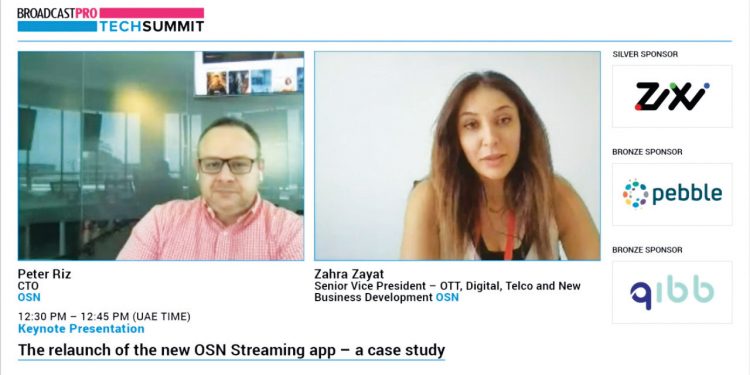 "The norm is to create an application in such a way that it talks to the different backend components, but this is cumbersome, tedious and overly sophisticated, as it requires you to put all the heavy logic on it. What we wanted was a light and easy front-end application, and this is why we designed the Customer Experience Builder (CXB). This is a special OSN-owned and OSN-developed SuperCharge component," said Riz.
"It is a headless CMS and API gateway, so each and every component that sends any information to the application goes through the CXB. In the CXB, we have a very sophisticated editorial tool that the content team can use to create the pages, create the trace, define the logic and the rules on what to show to different user segments.
"So, for instance, we can customise those user segments and tell it to show a different landing page to a Saudi user interested in Arabic content, as opposed to, say, a UAE resident. Everything including recommendations, smart search and the like are pushed into the CXB, and this in turn tells the app what to run. Anytime we want to change anything or send a different message to the app, it's just a few clicks within the CXB and it communicates with the applications. With this method, you unlock many things. This way, you have full control of the presentation and all the applications are simplified because you put the logic to the CXB."
Conceptualising the CXB was one thing. Building it required the support of a company like Supercharge that had the experience and was willing to think outside the box with OSN. To manage timelines while maintaining quality control, a team was assigned to take care of each of the six parts of the architecture with a delivery manager, dedicated quality assurance personnel and so on assigned to each group. They reported to a managerial team that checked development both on the app side and the part that is used to develop the CXB, which had to be in perfect sync.
"Content is a key differentiator and helped us acquire new customers and increase market penetration and reach" – Zahra Zayat, Senior VP – OTT Digital and Telco, OSN
"Every day at 11am in my office there was a meeting with the different teams. That was the only way to ensure decisions were made and people could move quickly," said Riz.
With a good understanding of what they wanted to achieve as a business, breaking it down into measurable KPIs, understanding the user needs to create a great product fit and thinking of technology as an enabler rather than a constraint helped the team re-platform its streaming app.
Besides the CXB, other components were managed by different solution providers. Wecan, for instance, handles the User Gateway, OSN's subscriber identity and entitlement broker component that does all the subscriber integration. It is integrated with the OTT subscriber management system for the D2C customers and third-party customers. It is the core of the platform and does the telco integrations and OSN, DTH, CRM, etc.
OSN also deployed Comcast Technology Solutions' Cloud TV Suite, which serves the core backend platform for the app. Comcast helps OSN to support the platform and to centralise, manage and deliver its service at scale.
The Cloud TV Suite includes a comprehensive video management platform for the centralised ingest of video assets; easy workflow management; multi-language metadata management; video processing; content protection; entitlements, availability windows and rights enforcement; data analytics and insights; and content delivery and publishing across devices and apps. In addition, Comcast Technology Solutions provides OSN with VOD workflow, including transcoding, and its Content Delivery Network (CDN) Suite for distribution and linear processing – all integrated into a single service level agreement and support model.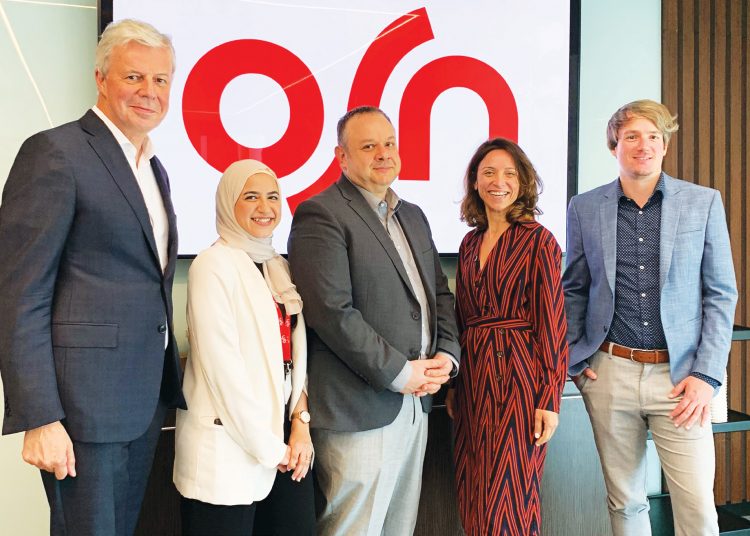 OSN also partnered with castLabs' PRESTOplay player SDKs to support multiple devices, including browsers, smart TVs, iOS and Android, for the newly launched streaming platform. PRESTOplay SDKs provide the versatility to create high-quality bespoke players with the latest features. 'API-first' players for rapid player creation aid in achieving an easier and swifter deployment cycle.
While working closely with other companies and integrating third-party solutions such as DOTSCREEN, Supercharge and Intive, CastLabs' value came with the support of a wide range of devices for a better viewing experience in over 19 countries. An already existing relationship and pre-integration with Conviva allowed smooth integration of analytics. Furthermore, CastLabs' team of experts provided custom development to enable subtitles for live content.
With this new platform, the OSN streaming app can now offer an enhanced user experience with new features, including multiple profiles for friends and family, a new dedicated kids' profile section with parental control, and improved search and discovery.
"I am happy because I know the capability of the platform and what it can do in the future, and so I can confidently say that this platform is capable of competing with any streaming service on a global level" – Peter Riz, CTO, OSN
"In an unprecedented period of four months, we successfully built a robust software with an entirely from-scratch scalable architecture, to support OSN's future expansion plans and vigorous innovations in the pipeline. As designers and developers of the CXB, we look forward to supporting OSN's promise to deliver the very best viewing experience on any device, anywhere," commented David Kovacs, CTO of Supercharge, who was also present at the roundtable.
The new app undergoes continuous improvement on different aspects of the platform, for a better user experience. This includes various touchpoints – content, discoverability, recommendation engines, consumer journeys, modes of payments, user interface and user experience (UI/UX), and technical integrations. The transformative solutions implemented to meet OSN customer expectations were carried out at an unprecedented pace, considering the overhaul of the platform's algorithmic codes.
"Today, the goal is to grow as quickly as possible, and we have a roadmap for this animal. Based on the data, business vision and without any limitation, we can grow this platform. On the backend and front-end side, we have continuously made little updates to include new features or enhance existing ones. I am happy because I know the capability of the platform and what it can do in the future, and so I can confidently say that this platform is capable of competing with any streaming service on a global level."