StarzPlay has evolved over the years from being solely an OTT player in the MENA market to offering its robust tech platform to telcos and studios, both locally and globally. In a recent development, the company joined forces with Ateme to help telcos across Pakistan, Saudi Arabia and Egypt enhance their OTT services. CTO Faraz Arshad shares more details with Vijaya Cherian on how StarzPlay got into the business of offering OTT as a service.
Earlier this year, StarzPlay partnered with Ateme to launch a fully managed, white-label OTT-as-a-service solution for one of the largest telcos in Pakistan. The use of the StarzPlay platform is the result of a technical breakthrough that the UAE-headquartered streamer has achieved in conjunction with Ateme. On the back of that project, StarzPlay has also been contracted to provide similar services to telcos with OTT platforms in Saudi Arabia and Egypt.
StarzPlay, which has since its inception developed its own OTT platform and continuously experimented on both technical and commercial strategy levels, identified opportunities to white label its solution and offer it to telco operators and studios in different regions. It is backed by e-vision, the media and entertainment arm of e&, the UAE's biggest telco player, which helped open doors for the streamer to explore new partnerships with other regional telco players looking to expand their OTT services.
"Telcos in general prefer a fully managed OTT-as-a-service solution," explains Faraz Arshad, CTO of StarzPlay. "The telco in Pakistan wanted a privately deployed cloud solution rather than a public cloud, and because sports broadcast is part of their customer offering, they wanted both live and VOD streaming delivery and redistribution options. We roped in Ateme to help us put together this part of the platform. What we developed is a fully hybrid solution, with the live headend and delivery part deployed on-premises. The ability to move seamlessly between on-premises and public cloud environments was an important factor, with flexibility, scalability, cost efficiency and disaster recovery factored into the solution. But the positive outcome of this is that a major chunk of the traffic remains on-net. This delivery option enables telcos to avoid costs associated with international data transfer when using public cloud services."
Telcos have traditionally been sceptical about using public cloud platforms due to security, compliance requirements, performance and latency, dependencies and cost considerations. However, despite these concerns, there has been a shift in recent years due to advancements in cloud technology, improved security measures and benefits such as scalability, agility and cost optimisation. These efforts help to address general scepticism and build trust among telcos.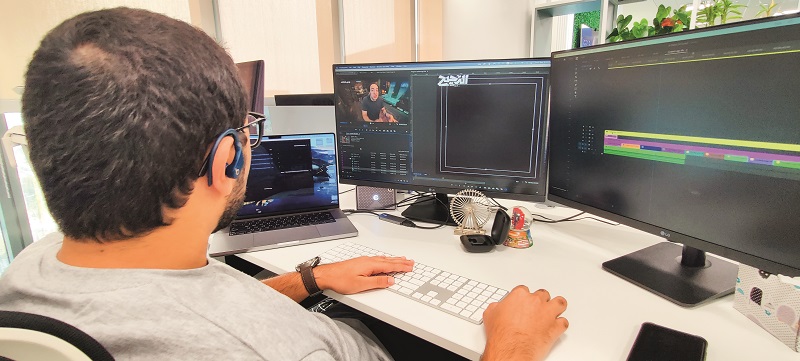 StarzPlay, in conjunction with Ateme, has been able to offer a vast array of advanced features required for any next-generation OTT deployments on both private and public clouds, Arshad explains.
"This is one big differentiator that has helped us secure these projects. The second factor is the level of customisation Ateme has been able to offer as part of this project, as this is not a pre-boxed solution. When you ask them to customise anything for you, whether they be feature sets, the customisations needed for the stack development or all the other integrations required on-prem, Ateme was not only willing to do that but also had the capability to support that end to end. That's why we have continued to work together on the other two telco projects in Saudi Arabia and Egypt. Based on that, every deployment is customised."
Like any such deployment, Arshad concedes that there were unexpected challenges that didn't come up at the POC stage. "But this is to be expected. When you deploy a solution on-prem, you start seeing things that require further tweaks and customisations." He adds that it was a great learning experience because all the engineering teams were up for the challenge.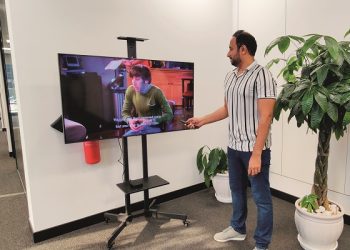 "One of the reasons we were able to deliver fast was because Ateme did the heavy lifting on the required broadcasting and video streaming delivery customisations at their end and we could then focus on our core strength, which is building capability, feature sets and the integrations. These are the big differentiators. I think these two are our main strong points, and they have brought us to a level where we can now pretty much make it a plug-and-play solution. We have understood what telcos typically need and are able to showcase to them what we did before, and that serves as a starting point for a conversation."
Rajesh Jagadish, Director – Sales and Business Development Ateme MEA, who worked closely with StarzPlay on these projects, says the biggest challenge was to deliver such a service within three months. Arshad for his part says the goal in each scenario was to actively address challenges and see how quickly solutions could be customised based on the integration points or solution the client was looking for.
StarzPlay, though a UAE-based company, also has a large development and video engineering team in Pakistan which has grown organically since the company launched.
"With continuous focus on tech innovation, the product and technology teams have been able to develop a media tech DNA within the organisation. This has helped us deliver a scalable, feature-rich platform that offers high-quality media content to users across various devices and network conditions," says Arshad proudly.
"Currently, we're working on some unique feature sets for the provisioning and acquisition verticals, which are being deployed at the Egyptian and Saudi telcos as part of our second phase of expansion. We are deploying those features in these OpCos, but once deployed, these features will also be rolled out on the overall platform across different clients."
For StarzPlay, the platform development and integration for other third-party players has become an additional revenue stream that has immediately made the product and technical departments a commercially viable arm within the company. More importantly, a home-grown UAE company has built a solution being deployed both regionally and globally.
"The opportunity to license our platform and monetise the technology that we have worked so hard to develop in-house with our in-field learnings is amazing," says Arshad. "This has incurred considerable investment from our side, so it is ideal to get some returns on it. As the licensing is completely SaaS-driven, it is fully customisable for major studios that we are working with. Lionsgate in India is one of them, where the complete delivery approach was cloud-based. We developed an end-to-end managed OTT platform for Lionsgate India, focusing on their requirements on both B2C and B2B fronts. With the telcos as well this is the core of the solution, but it includes the whole app."
The telcos here wanted a modern approach to delivery rather than the traditional legacy approach, he says: "We made sure all the features were available on the cloud as well as on-prem. So essentially we are running the stacks in parallel so we can switch between the two seamlessly while considering a deployment path in parallel."
Telcos often have unique requirements and complexities that differ from other industries. Their scale of operations necessitates tailored billing solutions based on flexibility and scalability, with a customised pricing structure and a reusability factor that enables economies of scale, says Arshad. StarzPlay has been flexible with customers, moulding solutions and services to individual needs. In Pakistan it offers a service at the group level, where it covers all OpCos within the region. In other cases, it works with the client's existing infrastructure.
Arshad says: "StarzPlay has been completely focused on the three major blocks of any OTT industry with this platform. One is the acquisition block that we have done for ourselves and includes the telco DCB [direct carrier billing] and other payment integrations. The second is the discovery, engagement and retention, where we look at how to engage our customers, how they consume their content and how to retain subscribers, among other things. The third is the data analytics part, where you look at how to segment your customers properly and make the right recommendations."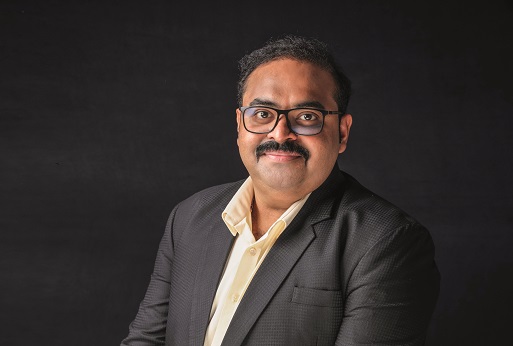 Ateme complements the StarzPlay platform, managing the live and VOD delivery, while StarzPlay focuses on the overall tech stack. This solution can be considered a blueprint and deployed at scale faster and more efficiently, says Jagadish.
Besides developing the solution for these telcos, StarzPlay has also been retained by them as a SaaS provider. Jagadish says the platform has been designed to flexibly accommodate multiple tenants, each fully customised with its own business rules.
"It's a centralised multi-tenant solution that has been developed, delivered and monitored between Dubai and the rest of offices. So each tenant runs independently on our platform, where each of them can have their own UI/UX, with their own virtualised app stacks."
Of course, this flexibility and scalability has required continuous effort on the back end, the CTO says.
"This tech licensing vertical has enabled us to come up with an R&D-focused mindset where we know what's needed and what's coming up in the next six months, and what kind of updates will be required in the next two years as part of our product and technology roadmap. Based on that, we are continuously enriching the solution for our tenants. We are the technology partner for these telcos."
Jagadish adds: "When people want end-to-end solutions, they need a content management platform, an application and a DRM. We are not involved in these three elements. Our forte is video delivery. This offered us the perfect opportunity to showcase the Ateme prowess, because they do the first four elements and we step in to do the final part. So basically the intelligence sits with StarzPlay and the business rules sit with StarzPlay. Ours is the video processing part; that includes encoding and origin packaging of CDNs and so on. So we have done Pakistan, Egypt and Saudi and we are in the process of discussing three other opportunities."
Having gained confidence in big regional and South Asian markets, the two teams are now looking to take this opportunity to global markets, Arshad concludes: "We are not limiting this to a Middle East-only consortium. We plan to push this to new markets in conjunction with StarzPlay."