Covid-19 brought the world to a standstill and forced people to stay at home, resulting in an accelerated demand for online entertainment. The OTT Leaders' Panel brought together panellists who represented three services with fairly differentiated streaming products to explore some of the emerging market trends within streaming, how the services fared during the pandemic and measures undertaken to retain subscribers.
The global pandemic changed the face of entertainment forever, pushing streaming platforms into the foreground and compelling OTT services to speed up infrastructural upgrades and content investments that were potentially relegated to the background.
The keynote panel at the ASBU BroadcastPro 2020 summit, moderated by Amanda Turnbull with panellists John-Paul McKerlie, Chief Commercial Officer, Intigral; Zahra Zayat, Senior Vice President – Digital, OTT & Telco, OSN; and Olivier Sage, Chief Revenue Officer, MBC Group, discussed the impact of Covid-19 on entertainment, to what extent their numbers surged during the lockdown and strategies to retain the windfall of subscribers they had amassed.
Olivier Sage commented that while OTT is just another distribution platform among the many that MBC Group has, it has provided the network with the opportunity to reach out to viewers beyond the region, especially with its recent launch in the US. Although a latecomer to the SVOD business, having launched its premium streaming service Shahid VIP only in January 2020, the strategy worked in MBC's favour during the lockdown, with numbers surging.
"MBC has all aspects of the value chain to keep our subscribers and viewers in the same ecosystem, whether it is through linear, SVOD or AVOD. But Shahid VIP enables us to have a D2C relationship, which is enhanced beyond the linear," Sage elaborated.
"The SVOD business helped MBC diversify its revenue streams from ad sales. This year, in the first five months, we grew ten times our subscriber base; but more importantly, we saw greater engagement throughout the year. We have seen a couple of million minutes spent daily on our app, and the engagement has been continuous rather than just during Ramadan. This has reduced our churn rate and we are well within the global benchmarks."
Pay-TV network OSN has a finger in both the traditional DTH and the OTT pies, and also had some impressive numbers to share. "We launched our new branding, our new platform and our online partnership with Disney at just the right time. The stars were all lined up for us," commented Zahra Zayat.
She also noted that the lockdown led to a dramatic increase in credit card usage on e-commerce platforms and OTT services, and that was good news for OSN.
"We want to acquire customers on credit cards, as it is cheaper for us and they tend to stay longer."
The lockdown also meant "more customers started to watch OTT on big screens, meaning they stay longer, and are more engaged", she added.
Like the other two streaming services, Jawwy TV also had a successful run last year with its partnerships, the launch of several original productions and, more recently, its availability on big screens.
"Covid did three things," McKerlie commented.
"It disrupted production during Ramadan and a lot of content was at risk of not being produced. In parallel, at Intigral and Jawwy TV, we had different things happen in different segments during Covid. We witnessed massive growth rates in OTT with lots of people signing up and looking for things to watch. On the home segment, there was huge consumption but volumes didn't increase much in terms of sales because sales wasn't operational during the lockdown. In fact, we had to turn off streams to ensure people were not just leaving the box on just in case someone was keeping their box running 24/7, especially during Ramadan when people tend to keep the devotional channels on."
A spike in numbers does not mean the road to OTT has been smooth and seamless. These platforms must retain their new subscribers. Zayat says the secret is to think of an OTT product as an e-commerce platform.
"Unless you think e-commerce, you can't run a successful OTT business. This is the strategic change we have made within the company. We separated the OTT and digital thinking from the rest of the business. We started thinking OTT and fintech, and to acquire customers differently and take them to a deeper level of engagement by delivering unique personalisation through AI and other technologies."
She admitted, however, that "maintaining this level of engagement is not easy".
"People became more sophisticated during the lockdown and started stacking multiple OTTs and moving from one platform to the other. People will stay on your platform as long as there is interesting content, and you have a time span of two weeks to hook them to new content or they will go to other platforms … until you manage to bring them back."
When asked about consumption and average viewing hours, Intigral's McKerlie pointed out that Jawwy TV recently ensured that its app was available on smart TVs.
"As research has shown, if you win the large screen, you win the volume. So we brought smart TV apps on Jawwy towards the end of last year. The real question is, how many hours do people watch a month, and how many of those hours will you win?
"If you take Netflix as a case study, something like 60-70% of consumption is on smart TV and smart TV penetration is 30% or more in a household, so you can work out your average and see how quickly you can get into that space. We have the set-top box and the operator's advantage, so when you turn on the STB, you often start us up. Our hours are some of the highest you have ever seen in the world and yet we saw a massive increase – and then we had Ramadan, which gave it a further boost."
He also agreed with Zayat that a streaming service needs to continuously add new content to its portfolio, to keep existing subscribers coming back for more.
"At the end of last year, we ensured we had some major releases every two to three months because, as Zahra rightly pointed out, you release something interesting and you have to run that cycle again every two months to keep those subscribers hooked."
This led the panel to explore their content strategy in greater detail.
Turnbull pointed out that the general perception in the region is that Arabic content drives volume, and in MBC's case ad revenue, while Western content drives higher ARPU. She asked the panellists to elaborate on their content philosophy and the strategies they were adopting in terms of dropping content and windowing, querying: "How do you get the most value from that?"
Sage asserted that MBC Group is looking to engage its customers throughout the year in 2021, and not just during Ramadan, as is the won't of regional media houses.
"MBC is no longer relying only on Ramadan; every month is Ramadan for us. In terms of growth, positioning and consumer engagement, it has been a strong journey. We have worked on creating a catalogue with our 40 exclusive originals and a strong line-up of content for this region. In addition, we launched our app in English to address the diaspora outside the region. Essentially, we want to be part of people's daily entertainment experience, and not just during Covid. We also wanted to make that transition to subscription and revenue. We have seen an incredible uptake with the revenue," he said.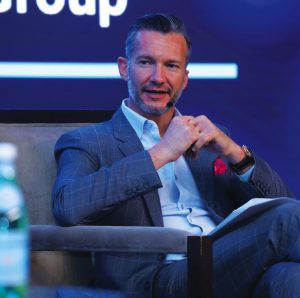 He also shared that MBC had significant audiences for both scripted and non-scripted content, and was continuously innovating on the content front. For instance, MBC's recent investment in the Arab world's first soap opera, Al Mirath, in conjunction with Image Nation Abu Dhabi and twofour54, had a huge impact in the market.
Content-wise, we are doing productions in the UAE, Saudi, Egypt and Lebanon. We are very present in the region and it is in our DNA. There is also the value of the content, and where and at what stage the consumers pay. This is all part of the value proposition. Previously, Arabic content drove advertising and this helped us create more locally-focused channels like MBC Masr, Morocco and Iraq, etc, with content that was relevant to each region."
He pointed out that the current order of windowing is SVOD with Shahid VIP, followed by a screening on the MBC Group linear channels, and finally as catch-up on its AVOD platform.
"This is how we are monetising our content and driving up our subscription together with establishing our content on different platforms. This is the strength of MBC … that we are able to diversify our revenues and maximise the value of our content. We essentially keep the content within our ecosystem, and by monetising the content that we are producing, we invest it back into our content."
"People will stay on your platform as long as there is interesting content, and you have a time span of two weeks to hook them to new content or they will go to other platforms … until you manage to bring them back"
OSN's Zayat, however, said the broadcaster does not go by regional perceptions, but by data.
"Today, the MENA market is hugely fragmented and so is the content and the population. What works in the UAE does not necessarily work in Saudi Arabia," she explained.
"In the UAE, if you depend only on Arabic content, you will not drive paid acquisitions. But in Saudi Arabia, an ad on any social media acquisition channels in the local language drives bigger reach. The numbers on that ad will go up if the wording is in Arabic. But the conversion to paid customers is a lot less.
"By comparison, premium Hollywood content is what propels our paid subscriptions. However, to drive engagement in a place like Saudi Arabia, we have to go with Arabic. So Arabic will drive consumption on the platform and engagement, but monetising that is challenging."
She also pointed out that while Arabic is mainstream in Saudi Arabia, historically driving a lot of ad sales and revenue, she does not see that as the way forward. "Most companies today prefer to advertise on social media platforms, as they offer tracking, visibility and better segmentation and analytics for advertisers to target their consumers. So I don't see a future in that."
She also remarked that OTT is all about "binge-watching", and "dropping an episode every week may not be an ideal experience for a customer". But she agreed that streamers should potentially explore monetisation avenues other than subscription.
"Premium Hollywood content costs a lot of money and OTT subscription is now selling at $10. That is really cheap. When the content cost is your biggest cost on your P&L, you need to look at initiatives to uplift your P&L, because break-even becomes really difficult otherwise. So we have to maintain the premium Hollywood content, but stacking other OTTs on top of your basic package becomes increasingly important. Perhaps offering everything as part of one platform is the answer, as it helps lift your ARPU but also positions you as a one-stop-shop for entertainment," she commented, adding that content like gaming, esports and music should be part of the mix.
McKerlie reckoned that the reason acquisition has been driven by Hollywood content is because "of the way distribution allowed for it … You went to the movies and paid $10 for Mission: Impossible, so you have that perception."
He agreed with Zayat that the way forward was to have a mixed proposition, which Jawwy currently offers as a super aggregator.
"In the VOD landscape, most of the parties have one content proposition. You buy a subscription to Netflix or Amazon Prime, and you get just that. In our landscape, we offer these other bits as well – sports rights, potentially music platforms, and all sorts of add-ons."
He also pointed out that "content creation is critical, but it is not our bread and butter. Distribution is."
"The analogy I like to use is of a restaurant. You don't want to see 300 items on the menu. The most preferred path for a consumer is the express lunch, a starter, main and dessert. Setting that up is different from an operator perspective or content provider perspective.
Secondly, you have things to ask yourself – like do you want to give your audience all the content at once to binge-watch, or does it make sense to drop one episode every week?"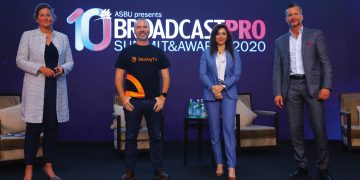 Sage said MBC drops a few episodes at a time to allow for binge-watching, but during Ramadan, the broadcaster drops one episode daily. All panellists agreed that they follow a mixed strategy of offering some content for bingeing and some for daily viewing.
Turnbull then steered the discussion to payment schedules and billing. The panellists agreed that this is a major challenge in a region with very low credit card penetration, describing it as a work in progress.
Sage said that MBC works with four providers in the region, and McKerlie said that most Jawwy TV subscribers use mobile phone payments.
He noted that the issue emerging with Apple and Google is two-fold. Firstly, the new app store rules mean customers must use in-app purchase methods.
"This creates issues, as payment technologies are traditionally not designed to offer more than one payment method per subscription. In practical terms, this means that in many instances, a multi-optioned proposition cannot be managed from within the mobile application."
He also pointed out that with Apple and Google eating into the payment pie and credit cards shaving off a 1-3% charge, this was a growing challenge.
"There is just not enough space for that kind of margin in such a competitive market. There has to be more collaboration," he remarked.
Zayat said there is another level of complication "with the prepaid mobile and post-paid mobile payments, in a market dominated by prepaid. Prepaid customers churn a lot. Post-paid subscribers tend to be more stable. In some markets, credit card penetration is as low as 10%. KSA is significantly better in terms of ARPU, but there are many prepaid mobile users on telco services that make payment collections very challenging."
The panellists finished up by agreeing that the current goal of all streaming services is to drive the maximum number of customers who will stay with their service longer.