Cashing in on the thrills of watching trained race camels mounted with robotic jockeys galloping at 70km/h and the spills of F1 cars hurtling around a track, video pirate sports cheats are stripping the sports media ecosystem of an eye-watering $28bn per year. It's time to show piracy the red card, says Simon Brydon.
Sports piracy isn't just a big problem for the MENA region, it's a global phenomenon. And, as our extensive survey of sports streaming piracy conducted by Ampere Analysis shows, fans continue to give piracy a sporting chance. Across MENA and other global markets, a whopping 84% of respondents are watching sport illegally – a mere 16% have never tuned in to a pirate service. Adding insult to injury, while 89% of sports fans have a pay-TV or subscription OTT service, 51% still watch pirate sports services at least once a month.
Synamedia's latest report uncovers which sports trigger fans to seek out an illicit source around the world, with some surprising links and connections. It's not always a desire to watch the highest-profile events that first leads viewers to illegal content, and unexpected combinations of sport drive fans' illicit viewing: 50% of illegal consumers triggered by camel racing in the MENA region go on to watch the football World Cup illegally.
The 'Pirate Gateways: Assessing the sports most impacted by piracy' report examines the prevalence of individual sports in illegal consumption patterns. For rights holders, broadcasters and platform owners, understanding the route into illicit sport viewing plays a vital part in helping stop pirate viewing before it starts.
Live sports: the premium piracy jewel
Piracy has been part of the video scene for a long time, but streaming piracy is the new ball game, with live sports at the top of the pirate league. What was once a cottage industry of small-time operators has grown into a complex, multi-layered pirate ecosystem of suppliers, distributors and resellers.
Pirates steal content by any means, often by hacking legitimate services. With no geo-restrictions, competition law constraints or content acquisition costs, pirate streaming services are the ultimate media super-aggregators, offering everything a viewer could want at an unbeatable price.
When it comes to reaching new audiences, social networks – including Facebook, YouTube, WhatsApp and many others – provide a ready-made platform for pirates to promote and peddle their wares. And because they use familiar brands in their marketing, many users who sign up think they are getting a bargain and remain oblivious that these are pirate services.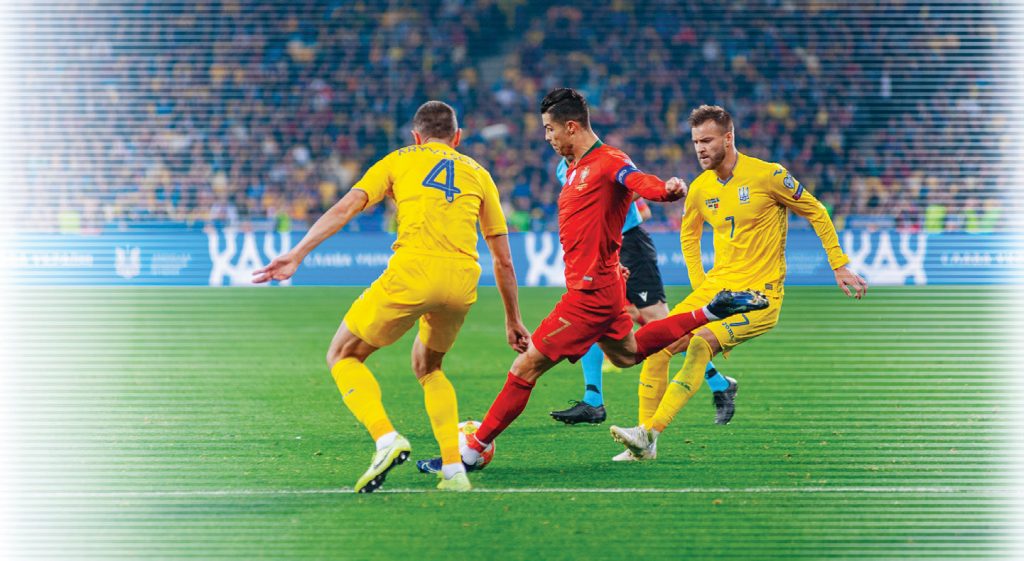 Gateway to piracy
A gateway sport is the sporting event that triggers a fan to seek out an illegal streaming service. From boxing to camel racing, martial arts to motorsports, it's a surprisingly diverse picture.
Not surprisingly, given its global popularity, nearly half (48%) of fans globally admitting to watching illegal sports streaming concede that a football match first led them to seek out a pirate source. The major European soccer leagues – the Premier League, the Bundesliga and Serie A – all feature as major gateway sports in their home markets.
In the MENA region, a significantly higher proportion of pirate-viewing fans (84%) say football was their gateway to illicit viewing but, interestingly, rather than each season's league football, the World Cup is by far the biggest piracy trigger.
The camel train to increasing piracy
Crucially, whether the gateway sport is camel racing or football, once a consumer has tuned into piracy they are exposed to a vast range of sports. When they are on the ball about how to source illegal content, particularly through social media, that first piracy trigger inevitably becomes a piracy habit, often a top-up alongside their primary pay-TV service.
Fans who enjoy more niche or less popular sports, particularly overseas leagues, are significantly more likely to use pirate providers and consume a broader range of illicit content. For example, MENA viewers most interested in camel racing are more likely to watch the World Cup illegally than fans who say they like football best, and fans of Formula 1 are disproportionately more likely to go on to watch the US Open illegally.
Raising the stakes in 2022
A crystal ball is not required to predict that streaming pirates will continue seeking to innovate and thwart anti-piracy initiatives. Streaming makes it simple and cheap to steal, aggregate, sell and deliver content illegally, rubbing salt into the wounds of broadcasters who face spiralling costs buying content and making it available on a range of devices.
As a get-rich-quick criminal enterprise, piracy is proving to be a winning business model. By stealing content, a super-aggregated illegal pirate service can offer premium live sports content at a price point that no legal service could ever come close to rivalling.
Piracy as a service takes off
PaaS (piracy as a service) is the new acronym on the block, lining up alongside pirate suspects including apps, cyberlockers and torrent sites. Because PaaS is based on off-the-shelf white-label technology, it is easy for pirates to set up an illegal operation offering access to streaming sites; a content management system with access to almost limitless live sports events, movies and linear channels; and payment and hosting providers who are not compliant with the Digital Millennium Copyright Act (DMCA).
There is a growing trend of virtual hosting providers offering pirate platforms installed as a service, ready to go. Blatantly promoting non-DMCA compliance as part of their marketing strategy, a working pirate service can be up and running at the click of a button, and designed to automatically scale and support live sports events with heavy traffic.
Even though advertisers and major brands are undermining the pirate advertising model by tackling the issue of advertising on illegal web pirate services, PaaS and the growth of IPTV super-aggregated piracy will only continue to grow.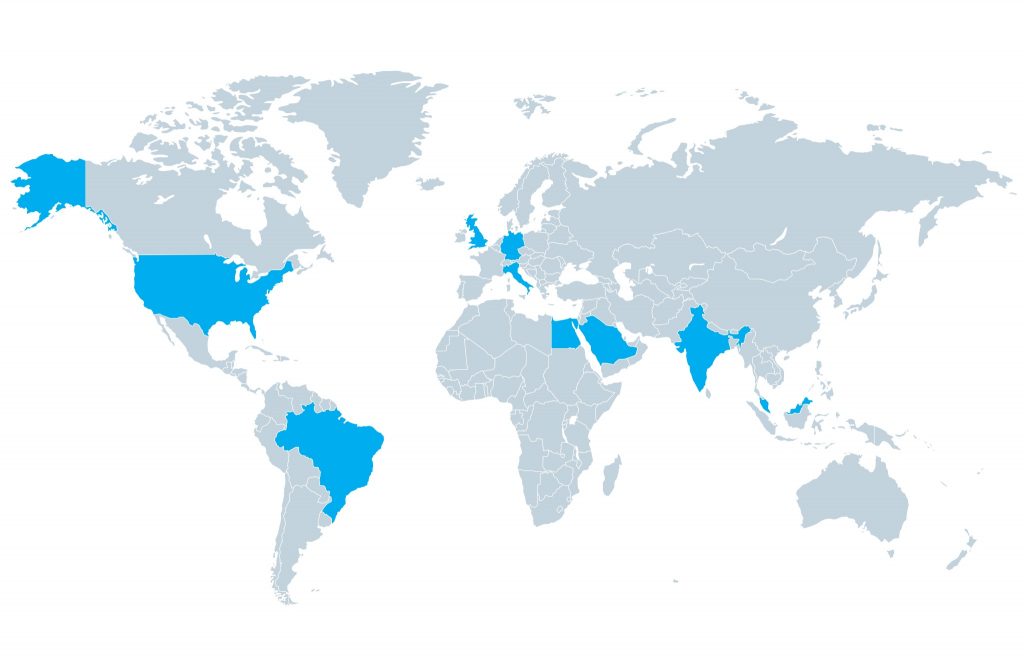 Pirating the service
A sure-fire way to improve business margins is to have someone else foot the bill; that is exactly the game streaming pirates are playing. Ruthlessly exploiting vulnerabilities in the OTT protocol, pirates are hacking and stealing entire OTT services while the legal OTT service provider meets the costs of delivering the pirated content to the viewer.
As any criminal hacker will tell you, DRM (digital rights management) and concurrency limits are insufficient, because pirates can steal content directly from the content delivery network (CDN) by getting the DRM licence and redirecting pirate clients to the legitimate service. DRM is a solution for rights management but not an end-to-end anti-piracy solution between the streaming platform and the subscriber. To securely distribute content on open platforms, it's critical that only legitimate subscribers and applications be granted authorised access and receive content.
Showing piracy the red card
Any sport can become a gateway to the world of illegal content streaming for curious viewers. Regardless of which initially trigger piracy consumption and which fans go on to watch illicitly, a combination of legal and social consequences, plus the practical fear of a stream cutting out mid-game, are most likely to deter fans from watching illegal sources.
Rights holders can do their bit by requiring video service providers to put in place better streaming security by, for example, mandating watermarking in licensee contracts. But as most content is not exclusive to a particular provider, everyone – CDN and cloud service providers, ISPs, payment providers, chip manufacturers, antipiracy tool vendors, rights owners, streaming providers and legislators – needs to play ball and cooperate to combat and outwit the pirates.
Legal teams can muscle in by using blocking injunctions and take-down notices. As well as progress taking down illegal streams on YouTube and Facebook, new techniques such as dynamic IP blocking are also playing a growing role.
From a technology standpoint, tackling streaming piracy requires both protective and proactive approaches and solutions to deter, disrupt and demotivate pirates at every point along the video distribution chain. This requires an intelligence-based model, leveraging AI technologies alongside human intelligence – including undercover investigators and cyber security, psychology, criminology and sociology experts – and round-the-clock monitoring to gather the evidence needed to orchestrate anti-piracy activities and legal and technical takedowns.
Working together with the right steps in place, the industry can stop criminals siphoning off billions and protect its revenue streams. And by tempting sports fans back to legitimate services with an appealing mix of access and payment models designed to reduce their reliance on pirate streams, providers can do their bit to encourage fair play.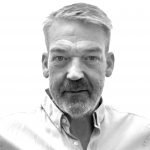 Simon Brydon is Senior Director of Security Business Development at Synamedia.