While most of the GCC countries have put their broadcast projects on hold, Bahrain's Ministry of Information Affairs (MIA) released a number of tenders over the last year for massive infrastructural overhauls. Eng Abdulla Ahmed Albalooshi and systems integrator GloCom take Vijaya Cherian through the $6.5m refurbishment at Bahrain Radio.
Built in 1980, Bahrain Radio, with seven radio stations, was long due for a revamp. The recent $6.5m turnkey project, which is the first phase, has launched this facility into the digital realm. The entire facility has been refurbished, from nine radio studios and control rooms to the MCR (Master Control Room) and CAR (Central Apparatus Room), with a parallel overhaul of furniture, equipment, automation systems, radio library and acoustics.
By deploying digital solutions in all areas of the facility, the radio section of Bahrain's MIA has essentially migrated out of an analogue environment. Dubai systems integrator (SI) GloCom was tasked with the challenge of undertaking this overhaul right in the midst of the 2020 lockdown, and it delivered, ensuring that the existing service was not disrupted at any point in time, and also digitising the department's radio library archive. While the main centre of the project was in Isa Town, related civil work also took place at various other MIA sites.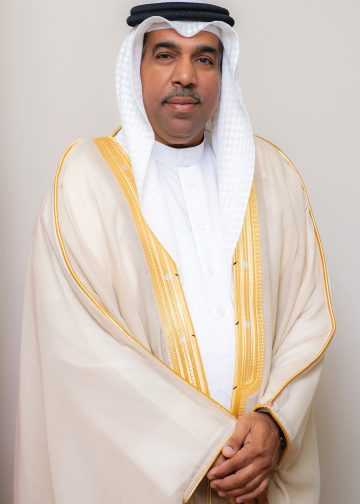 Bahrain Radio is one of many projects the MIA has completed in recent months, with more due for completion this year and next. Much of this renovation has been possible thanks to the support of Prince Salman bin Hamad bin Isa Al Khalifa, Crown Prince and Prime Minister of Bahrain, says Eng Abdulla Ahmed Albalooshi, Assistant Undersecretary for Technical Affairs at the MIA.
"Our radio station and studios were built in 1980. They were really old, and we used to have the occasional breakdown with no support available for them. All our FM and AM stations are processed in these studios and go through the MCR; our radio channels are also available on satellite and OTT. With this project, we have transferred our entire radio technology to a digital platform and have added a few elements that will make life easier for the production people in our radio department," he explains.
At the core of the set-up is a Lawo-based MADI architecture that covers all seven on-air studios and allows the control room to serve as a self-operating studio. These on-air studios can also be connected to two of the production studios for music or drama. A third production studio has been redesigned for mix-mastering. All seven on-air studios are designed to enable any FM station to log in and go live from any studio.
The MCR, the heart of the station, includes a 15 FM station automation system with full redundancy, enabling the department to scale up in the future and add another six FM stations. It also includes four 80″ LED walls, a brand-new Lawo Vistool for audio monitoring and a Lawo VSM monitoring solution. A big part of the project was the replacement of a legacy Dalet system with the latest radio automation system from RCS. The studios are connected with the MCR through fibre (MADI), with physical AES/ANA cables for redundancy. The CAR was also designed with a centralised audio router (MADI) from Lawo.
"It created an opportunity for us to recruit young Bahraini engineers and graduates fresh out of university. They are more familiar with this workflow and have gravitated naturally towards it" – Eng Abdulla Ahmed Albalooshi, Assistant Undersecretary for Technical Affairs at the MIA
Other important elements of the project are DDP storage and an audio archiving solution from Xendata, with its tape library integrated with RCS Archive2go. Also included are AVT's on-air telephone management solution, RF distribution of on- and off-air signals, and compliance recording and monitoring. The whole area is integrated with the transmission and uplink facility.
Albalooshi elaborates. "The video wall in the MCR helps operators see the graphic bars, the output of these studios and the radio satellite channels, along with all the clocks and the GPS. The environment at the MCR now entirely comprises routers and displays, as opposed to patch panels and the wiring from the past. We also have a logging system so they log all the data and programmes into the database – so if anything goes wrong, they can immediately check the audio file. The monitoring system at the MCR allows them to see the quality of each of the titles and take necessary action.
"Every studio was also given a different theme and colour scheme to make it more friendly and attractive for the staff who work there for long hours. We also created a three-camera studio with a video wall that includes furniture from Lund and Halsey. These include standing position desks to give viewers different angles."
GloCom undertook a carefully planned design, step-by-step decommissioning, on-air migration, execution and training despite Covid-19 challenges, notes Zahid Mirza, President & Chairman at GloCom Ltd. "We undertook a complete refurbishment of each of the radio studios, followed by detailed acoustics measurements and installation of new technical furniture, new equipment and thereafter its configuration and commissioning."
Glocom had a 22-strong implementation team in Bahrain – a project manager, two project engineers, four site engineers and 15 technicians – with an average of 10 people on-site at any given time. But new and unexpected challenges arose with the arrival of Covid-19 and the subsequent lockdown and flight restrictions.
"This project was contracted to us in October 2019, but Covid-19 resulted in severe challenges in terms of shipments, permits to work on-site and so on – but we worked closely with the customer and our logistics team to circumvent this. Our team worked around the clock due to the restriction on the number of engineers allowed on-site at any given time. By holding video conferencing calls with the team in different countries, we were able to minimise and mitigate these challenges and deliver the project on time," Mirza explains.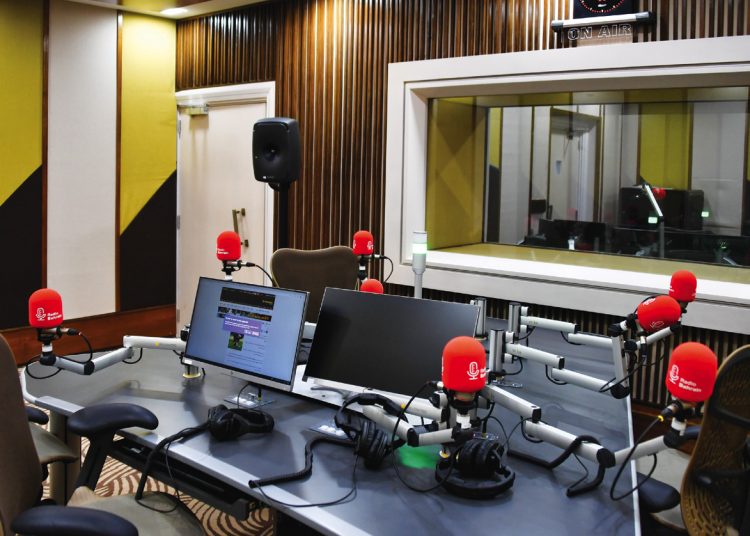 Albalooshi agrees, saying the lockdown called for further "coordination between the engineering department, GloCom and the radio stations".
"There were also technical and operational complexities for GloCom to address. The channels were on air. Shifting one studio system to the other and ensuring people were happy with the set-up and removing the bulk of spaghetti wire was quite challenging. We also didn't have the drawings and routings for some of the old wiring, and that was a big concern. We couldn't afford to make any mistakes while putting in new cables."
Despite these obstacles, the project, signed off in October 2020, was delivered on time. Along with the total renovation of the MCR and CAR, GloCom migrated a whopping 80,000 hours of radio programming to a Xendata-grade archiving storage. In addition, Cisco 9200 supplied the AoIP and management network infrastructure (16 x 48 port Cisco switches), and audio solutions were sourced from Genelec, Neumann, Sennheiser, RAMI Audio, RME, Sonifex, Yellowtec, Focusrite and Big Knob.
For GloCom, one of the biggest challenges was managing the workflow of the Quran station. "With our highly qualified engineers, and with support of the MIA team, we achieved that without an operator. With the successful integration of the RCS automation and Lawo, all the stations played the Azan on time for one calendar year, without any delay."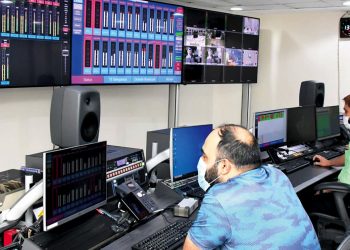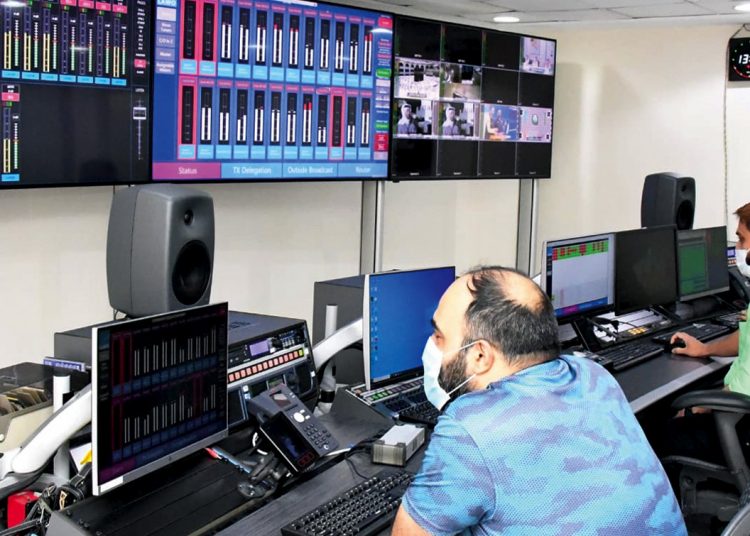 Abdullah added that his team was roped in this time to make choices on solutions. This resulted in the decision to deploy RCS automation, ingest and traffic systems to provide centralised content ingest and playout in the redesigned system.
"We got the production team involved in selecting the automation system, and they chose RCS. Making them a part of this selection just made the whole adaptation a lot easier. RCS controls everything in this setup, even the mixer. It was a great collaborative effort between the technical and radio people, which made it all the more successful."
Various RCS tools and software have been incorporated, which also presented staff training opportunities at Bahrain Radio. The team was trained extensively on the Lawo, RCS, AVT Triology, Xendata and DDP Storage systems, among others, by the GloCom team.
"We have around 15 staff from the technical and radio departments trained on the RCS automation system. RCS had a lot of tools that our other teams can use as well. Even our marketing people have been trained in using the platform, so now they know exactly how many ads have gone on air. The programming people are happy because they know how many times a song has been played for copyright uses. RCS also uses the timings of the Azan correctly," explains Albalooshi.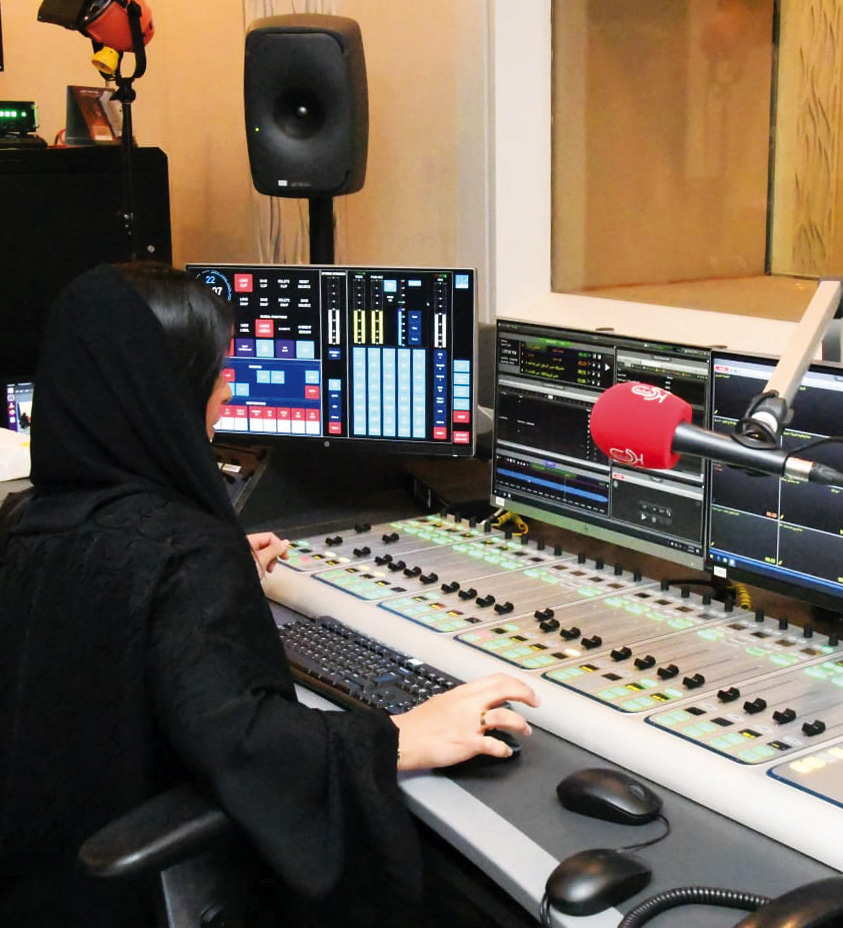 He adds that unlike most broadcasters, who have had to struggle with training their staff, the MIA is fortunate that most of its engineering staff are young. "Most of the old generation has retired, and it created an opportunity for us to recruit young Bahraini engineers and graduates fresh out of university. They are more familiar with this workflow and have gravitated naturally towards it."
GloCom staff have been stationed at Bahrain Radio for a two-year period to "support the system and train our engineers to ensure knowledge transfer", explains Albalooshi, who lauds GloCom for working from midnight into the early morning most days to ensure work did not clash with on-air radio schedules.
The MIA has a more ambitious plan to monetise the facility. To that effect, a studio has been designed for the production of music videos and drama series, equipped with state-of-the-art Avid equipment and the latest technology required to produce songs and dramas on a professional level, says Albalooshi. The team has plans to rent this studio out.
In addition, the MIA is gearing up to attract six private radio channels. Popular Indian FM station Radio Mirchi launched on 104.2FM in Bahrain a month ago as part of this plan, and is using one of MIA's nine studios and its new facility.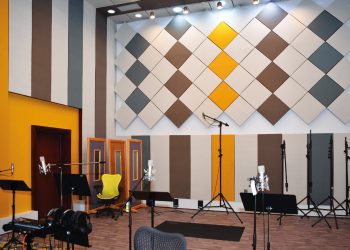 "We have already completed work on the new building that will house the new private radio stations," explains Albalooshi, adding that the MIA will release one frequency in an auction for another private radio station within a month.
And that's not all. The MIA is currently building a brand-new news centre, which is 40% done with an expected completion date of November 2021. Several tenders have been released for this project, with more on the way for lighting, equipment and décor. In short, Covid-19 hasn't stopped Bahrain forging ahead with its broadcast projects.