Sharjah TV recently completed its migration to HD and revamped three of its channels to support the new format and subsequent workflow. BroadcastPro ME takes a closer look at the project State broadcaster Sharjah TV marked its 25th anniversary with a complete switch to High Definition. The migration was achieved in conjunction with systems integrator […]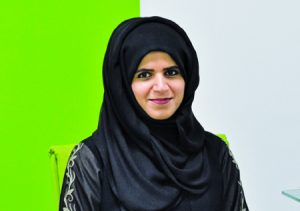 Sharjah TV recently completed its migration to HD and revamped three of its channels to support the new format and subsequent workflow. BroadcastPro
ME takes a closer look at the project
State broadcaster Sharjah TV marked its 25th anniversary with a complete switch to High Definition. The migration was achieved in conjunction with systems integrator Media Group International (MGI) and Avid, which served as one of the key suppliers in this project. This project also saw the installation of the first ISIS 7500 in the region, with 768 TB total storage.
The switch to HD was much easier said than done. One of Sharjah TV's key concerns was its relatively small storage capacity, which required an immediate upgrade from 48TB to 768TB, before switching to a higher resolution. In addition to that, the broadcaster lacked a consolidated interface and relied on a complicated workflow that was also due for a revamp.
Owing to its tiny storage, the state broadcaster's production and editorial teams were traditionally compelled to delete excess content on a daily basis. In addition, the complexity of the metadata system and the workflow consumed employee time that could be better channelled to more important tasks.
The broadcaster needed a system where more users could work simultaneously without having an impact on the network bandwidth. It also needed to increase the content storage period to accommodate the current production work load. Part of the mandate was to go completely tapeless. Since the facility was based on an Avid workflow, which the staff were comfortable with, the broadcaster called in the same manufacturer to design an upgrade. Avid partnered with MGI to provide an end-to-end solution that fulfilled the broadcaster's multi-pronged objectives.
MGI's expertise with Avid systems and its ability to provide Avid-trained and in-house engineers were the main reasons why Sharjah TV chose the SI to proceed with the upgrade, according to Aisha Alzareef, Head of Broadcast IT at Sharjah Media Corporation, the parent company of Sharjah TV. The three entities worked closely to ensure that this complex series of upgrades happened in a smooth and cohesive manner, according to Alzareef.
"We worked closely with MGI and Avid to ensure the project progressed without any snags. We were able to seamlessly manage processes in a tight timeframe, whilst avoiding interruptions to our broadcasting schedule," she explains.
The project's focus was to enhance Sharjah TV's broadcast quality by upgrading to HD format, additional bandwidth and materials. Other objectives included adding journalist web-based editing (Interplay Central) to meet the workload for decentralised access, and redesigning the network infrastructure according to the new requirements. The broadcaster also needed to change its current video native format when upgrading to HD.
A key requirement of the project was to incorporate third-party software from companies such as Vizrt, FlipFactory and DIVA Archive that had to be upgraded in line with the channels' requirements.
MGI Business Development Manager Mohamad Othman liaised between the end user and the key vendors. According to him, the requirements of this project extended beyond broadcast solutions and required a high degree of IT knowledge as well.
"The project required a high level of technical skills, especially in Avid solutions, and a general broadcast and IT knowledge of non-linear and tapeless broadcast workflows. Sharjah TV's operators conducted several meetings and workshops with us and Avid to agree on the best workflow, in which work performance would be improved for both operators and engineers, and to organise the system functionality," points out Othman.
The project began with the installation of MediaCentral | UX, ISIS 7500, Interplay Archive and Capture, Airspeed and INEWS Command upgrades to Media Composer and NewsCutter licences in order to provide a comprehensive and efficient system to help staff store and access media with relative ease. It targeted two important goals – to lower facility overheads and to ensure that Sharjah TV HD kept pace with the high acceleration of media ingest requirements in media worldwide.
The first step was to provide Sharjah TV with a comprehensive and efficient system to help their team both store and access their media with ease. They faced several challenges, which had to be taken into account before taking up a revamp, according to Ammar Fawzy, Territory Account Manager, Avid Middle East.
"The absence of a consolidated interface, allowing the team to access and verify media and new approvals, as well as a complicated workflow, were major hurdles. It was vital to find a means to ensure easier access to media and metadata to speed up delivery times. The channel's management team was searching for ways to optimise talent utilisation and improve workforce productivity. Production capacity had to rise and content repurposing costs had to fall. An intelligent orchestration, including process automation as well as operational integration, was vital. All these were addressed in the upgrade," says Fawzy.
Avid's MediaCentral | UX improved internal teamwork, incorporating a system for remote collaboration between the station's offsite journalists and the channel's headquarters. The web front-end platform meant journalists could access and work on projects from any device at any location. Production assets, metadata and other materials are now easily accessible whenever and wherever required, and multiple contributions can be tied in together with ease.
Avid also installed six ISIS 7500 units, vastly improving and increasing Sharjah TV's storage capacity, providing higher I/O and user density for managing more media files. The scalability of the system, used by over 2,000 broadcast and post-production customers worldwide, means that capacity – and as a result workflow efficiency – can be further increased in the future to adapt to changing storage needs.
The Media Composer and NewsCutter licences were upgraded to the latest versions, designed to handle high volumes of disparate file-based media, delivering accelerated high-res-to-HD workflows, real-time collaboration and powerful media management, thus eliminating time-consuming tasks so the editing team can focus on getting the latest stories out. Sharjah TV no longer needs to consistently clear its system of excess content, and future generations of journalists at the station can benefit from all their predecessors' hard work. This also means fewer errors as a result of manual content deletion, leading to more efficiency and greater productivity. The improved process efficiency has resulted in lower costs, enhanced workforce productivity and a reduction in overall workflow complexity.
Whilst these upgrades took place, the station had to stay on air throughout.
"This project was very interesting for Avid. The station stayed on air and production continued whilst we did the installation, so the pressure was high. We needed to increase the storage capacity and upgrade the interplay system under strict time constraints with no room for error. Alongside our partner MGI, we leveraged our close relationship with the team at Sharjah TV to deliver the project on time, with no delays or glitches. The mutual collaboration across the three fronts was a key factor in the success of the project," says Fawzy.
The multi-million dollar project entailed various installation phases that involved installing third-party equipment alongside Avid. Also installed were Telestream Vantage, Fort Porch Digital /DIVA, Cisco switches, HP workstations and Marshall monitors. While the Avid solutions handle the ingest, edit and playout, Telestream Vantage transcodes all ingested media for a unified format. Front Porch Diva is the HSM that manages the archive tape library.
This solution catered to SMC's three channels, Sharjah Main Channel, Sports Channel and CH22.
"While the revamp was important, equally critical was the data migration," says Othman.
"We undertook data migration of the station and completed it overnight using a newly designed workflow. The metadata was also transferred to the new server in the process. We follow DV50 format.
"The upgrade covered the post production area, which includes news, programmes, sports and the ingest unit section. This project will allow SMC to broadcast with higher quality in the future, as well as providing them with an expandable system," comments Othman.
The task was tackled in two phases to ensure that there was no downtime, and the project stayed within the specified timeframe and budget. The project was awarded to Avid and MGI in March, 2014. The work on the project began in April 2014, and the upgrade was fully implemented in a span of eight weeks. SMC went on air with the new system on 31 May, 2014.
Following this, MGI and Avid imparted the necessary training to SMC's engineering and operations staff. The two entities are presently planning additional training schedules for the broadcaster.