Used broadcast equipment is a compelling option for budget-conscious operators globally. Yet, it's an unregulated market with quality and service standards set by a cluster of industry champions. BroadcastPro ME takes an in-depth look at the markets, the moguls and the metrics in this touchstone sector
"When quality and reputation are constant, price will determine the sale"
Philip T. Kotler & Gary Armstrong, Principles of Marketing
 At an auction in New York on 26 October 2017, a second-hand Rolex 'Paul Newman' Cosmograph wristwatch sold for a world record price of $17.7m. It was a classic example of the pre-owned market being able to appeal to customers on the basis of both rarity value and availability – here was an item that you simply couldn't get anywhere else: there was no new equivalent. But while a glamorous timepiece sale in New York might seem something very exotic, it's not a world away from how most second-hand markets work. They make something available in a way that the retail and resale markets simply can't.
Take used broadcast equipment. It's a global market worth more than $4bn. Right now, you can visit any number of highly evolved websites and buy virtually any kind of second-hand equipment: from mixers, routers, microphones, patch panels, time displays and storage systems, through to large-scale satellite and VSAT equipment – just about anything you're looking for. The sellers (generally) offer good-quality, tried and tested goods at prices that might only be 20% of what you'd pay for the item new. You'll also find spare parts for discontinued systems, or rare legacy pieces (the Rolex Cosmographs of their sector).
BroadcastPro tracked down three extraordinary entrepreneurs in the used equipment business. But before we tell you what they said about the market and how it works, let's set the record straight on a few myths you might have heard about pre-owned equipment sales.
Myth One: The second-hand equipment sector specialises in emerging markets unable to pay for new equipment.
No, it doesn't.
Myth Two: The second-hand equipment sector isn't liked by the manufacturers.
Wrong – manufacturers themselves often source out-of-stock components from the pre-owned sector. In fact, manufacturers are making money from selling the software and hardware upgrades for the equipment sold by used equipment dealers.
Myth Three: The second-hand equipment sector isn't used by well-resourced broadcasters who can afford to buy new.
Yes, it is – in fact, these are some of the sector's biggest customers.
Far from being the home of a 'second-best' solution, the used broadcast equipment market has industry power, extraordinary product availability and global reach. There's no better example of that reach than a recent project completed in September 2019 by Skybrokers, a major specialist in used satellite equipment, that brought connectivity to one of the most desolate and isolated places on Earth: Easter Island.
Located 3,500km from the coast of Chile, even reaching Easter Island poses severe logistical challenges. No wonder then that for decades islanders have had zero connectivity with world networks – in fact, when a racing yacht from the 2016 Volvo Ocean Race was forced to seek refuge here for repairs, it took four days before anyone knew its whereabouts.
That level of isolation is now a thing of the past. Skybrokers was able to install an 8.1m Vertex antenna, providing an end-to-end service from its storage hub in Europe and managing every aspect of the equipment sourcing, flight logistics and set-up – a delivery trail of more than 20,000km.
So who's buying?
Muhammad Irfan Gondal is CEO of BS Broadcast MFZE.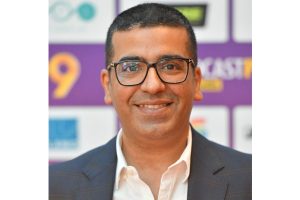 "Our goal," he says, "is to be the biggest company in the Middle East providing used broadcast and satellite equipment. But to be honest, one of the challenges in the region is that it's not fully aware of the second-hand equipment sector. There's this idea that used equipment is bought by developing markets, but sales in France, the UK and the Netherlands are massive.
"The reality is that we need another four or five competing  businesses to come here, to really raise the industry profile and awaken local markets to what we're offering. We sell to customers in the UAE, Saudi Arabia, Jordan, Egypt and Iraq, and we're only limited by the fact that some regional markets here are prohibited from buying second-hand equipment: Turkey is a key example."
The profile of Western countries as big buyers is supported by sales figures from Kitmondo.com, one of the world's largest online equipment brokers. CEO Thomas Bordier reports that of his site traffic of 5,600 visits per month, 14.7% are from the US and 7.3% from the UK.
He emphasises: "Buyers are really worldwide, but sellers, both final users and dealers, are from mature markets in which sourcing products is easier. The trade in professional equipment is international, with 85% of sales made from one country to another; we currently have 7,735 active accounts of professionals in broadcast equipment. To a certain extent, we do indeed help fill the technology gap in some emerging markets. However, we target more developed countries where the use of equipment is mastered already, meaning we don't have to educate them on how to use the equipment."
In such an established market, different suppliers have their own specialisations. For example, the camera market is very much a key niche for Kitmondo.com. "On our site," says Thomas Bordier, "you can definitely see the general interest is in cameras and lenses."
Indeed, as Muhammad Irfan says, "People looking for cameras, for example, know exactly where to source the best deals. We wouldn't try to compete with those specialists, because there's such a multiplicity of dedicated lens options – and technology is also changing very fast in this sector. Similarly, you tend to find that because dealing in satellite equipment is a very high capital business, there's a whole tier of specialist satellite dealers."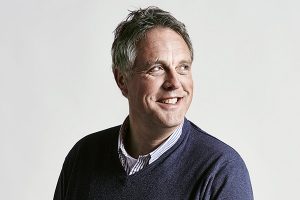 Skybrokers – the company managing the installation on Easter Island – is a classic example. Managing Director Walter van der Plas explains: "We currently have 10-20% of the Earth station antenna market and 10% of the used broadcast equipment market. In general, there are just a few brokers that deal with used satellite equipment and not many companies that deal with used and refurbished Earth station antennas in the way we do.
"There is a market for used and refurbished antennas now that customers have restricted budgets and cannot afford new equipment. The used antennas that we provide are delivered and installed worldwide, and meet OEM standards when properly installed by professionals. In terms of stock profile, we have an extensive stock of broadcast, RF and antennas from 3.7m to 16m range that we can release quickly after refurbishment."
Reaching the market
Irfan continues: "My customers are more often than not experts in what they do, and I ensure that their sales queries are handled by experts too, and supported by an expert website, BSbroadcast.com. Our site features 145 brands, including the likes of Tandberg and Harmonic, with more than 1,700 products, some of them with more than 100 units in stock – and for every single one, we thoroughly detail product reference numbers and features.
"To reach our customers, we do a significant amount of email marketing, covering Facebook, Twitter and LinkedIn. We also pride ourselves on our search engine optimisation (SEO). Given that we always list product reference numbers, anyone who searches on Google for something of this exact type will find our products straight away. Plus we have a variety of partners based in different countries who both source and sell on our behalf, working on a commission basis."
While being a broker with different purchasing dynamics, Kitmondo.com is also well-known for proactively reaching out to its key markets and promoting particular items if they fit a known purchase history. Thomas Bordier explains that here, SEO is again imperative – the quest to come up first in Google Search is a doorway to purchase. Then there is a sellers' database which provides a list of professionals that can be actively searched for specific offers; extensive targeted mailing; and paid campaigns on Google based around specific keywords.
Whereas, for Irfan of BS Broadcast, "A priority is to let people know that our stock will often include items that simply aren't available anywhere else, and people may literally have scoured the Earth to find them. This is why I'm prepared to keep stock for 12 years or longer. If I wondered how I will ever sell it, I'd clearly be in the wrong business!
"I had a customer who'd searched everywhere for a certain kind of DigiCard, and he found that we were the only supplier who had it. It cost him $35, but he paid $140 for it to be delivered to Italy! Another customer has had a Tandberg 1260 decoder for 20 years, and he knows that we can source any of the parts he needs. This is the kind of dedicated specialist we appeal to.
"Of course, this also works at scale. Some of our biggest customers are leading broadcasters who want to expand into another studio without facing prohibitive costs, but who want to match existing performance exactly; and others need a temporary studio solution. We can sell them equipment with identical specifications for less than a third of the price that they'd pay for new kit."
What do the manufacturers make of all this?
"We also sell to the manufacturers," Muhammad explains, "typically when they no longer have stock of old componentry and can't service an existing customer's equipment without it. We've had some of the largest and most respected brands in the world come to us."
BS Broadcast is downstream of a business like Skybrokers. As Walter van der Plas comments: "The main challenge is how to source the high demand for parts/systems that will enable us to support our clients. We check constantly whether there are still sufficient spare parts around to secure that critical customer support."
Caveat emptor?
'Buyer beware?" Not really.
"We've had zero returns for three years," continues Irfan. "When the equipment arrives, we power it up for 72 hours and check it thoroughly. If anything is faulty, we don't repair it, we keep it for spares. The stock is kept in a cool, air-conditioned environment to avoid any issues with overheating (one of the key risks of working with broadcast equipment in the Middle East). On all our sales, we provide a 90-day warranty, and in some cases, a 190-day warranty. Of course, there is shipping insurance to cover any damage incurred en route."
Van der Plas concurs. "We provide shipping insurance when we send equipment, and we provide a warranty period with all the equipment we sell. All of our broadcast and RF equipment is tested by professionals in professional test centres. A test report is provided, as well as a warranty period. Earth station antenna are refurbished to a high level, and all parts and elements are checked out. Critical parts are replaced with new.
"We have a professional installation team that installs the antennas and aligns them so OEM specs will always be met. During the install we involve the client, who can actually witness the alignment and tests. Then, after the purchase, we always provide remote support by phone or email. In case of a warranty request, we request the client to return the unit so we can troubleshoot and repair/test. In case of an Earth station antenna, one of our engineers will make a visit to troubleshoot if this cannot be done by phone."
What guarantees do you get from a leading online broker like Kitmondo.com? Thomas Bordier explains: "The dealers usually bring much more service and guarantees, but they are, naturally, asking for higher prices. In fairness, final users will be more flexible on the price but expect the buyers to take higher risks. In reality, there is no check-up for the equipment other than the one the buyer arranges for. Of course, we work with many different types of sellers and they may offer differing levels of support. In terms of after-sales service, we work on a per-case basis. This usually depends on the sellers and the terms agreed prior to the purchase."
Kitmondo assists in the communication process. "For example, we have a team of account managers who are in daily contact with both buyers and sellers, help the deals come through, and update the offer. So apart from a few automatic emails, our clients are in touch with a physical person, which is necessary to finalise complex international purchases. We serve as an intermediary, but for us the main challenge is to always make sure we work with reliable sellers, protect the interests of all sides and make sure we only have positive feedback after a complicated deal is concluded."
Muhammad Irfan also believes provenance is important. "You definitely need to consider where the equipment comes from. We purchase a large percentage of our stock from key broadcast auctions in Los Angeles, New York, London and Amsterdam. It's been pre-owned by world-class businesses working to the most professional standards. Our international partner network helps us source particular pieces and specific categories of equipment.
"This procurement aspect of the business is very important for me personally. Our working day is structured around Western market timings – we are usually up until late in order to deal with procurement or customer issues in the United States or Europe."
Good procurement is a theme shared by the leading players. Van der Plas comments: "We buy surplus equipment from established companies that go out of business, or companies that change their business model and want to get rid of their stock."
Bordier notes: "We work with 1,115 sellers of broadcast equipment, both dealers and final users, out of which 285 have currently some equipment on sale. They usually get to know our services through the internet, a previous deal or our active search for new partners. They source us by reputation and online visibility.
"We are very keen to protect the interests of our customers by establishing the credibility of these sellers and their merchandise, and we work from three angles to validate their seriousness. For example, an account manager is in charge of validating the lead, talking to both parties before organising direct communication between them. The account manager remains in the discussion all along the deal, to prevent any misunderstandings. We dig for information about the companies (as we work almost exclusively in B2B), and warn in full transparency about any dangers that any of the parties might be taking. We offer escrow payment through our partner escrow.com (they also add a further layer of compliance)."
Irfan mentions another benefit of good-quality procurement.
"In terms of how the leading players in the sector manage their procurement, the reality is we're actually protecting the environment and helping out with sustainability issues. Many types of broadcast equipment contain dangerous acids and batteries, which can be major environmental pollutants and very hard to dispose of, whereas we ensure that equipment isn't scrapped unless there is absolutely no other solution."
Van der Plas says these issues are also paramount for Skybrokers. "If systems do not find another home after a few years, we will dispose of them in an environmentally friendly way and involve professional scrap companies who understand and manage the pollutant risks."
Interestingly, even a broker like Kitmondo.com – essentially an intermediary, not a stockholder – will work for a sustainable solution where possible.
Thomas Bordier explains how: "Often, the equipment is outdated but some markets will still be interested. This takes a little longer to sell, but eventually it will move if it's well-priced. Sometimes the equipment is very specific and either a) there is no time pressure, so we can just wait for the need to pop up; or b) there is a time pressure, and in this case we recommend using our auction partner's network. This guarantees a sale at the current market price."
Costs and margins
While second-hand dealers might often offer good value, it's sobering to realise that much of the stock they buy in bulk has cost them virtually nothing. They offer it at a perceived value and add on a margin which is often highly subjective. To be fair, however, the entrepreneurs we spoke to were very open about their margins and how pricing works in this space.
"Bear in mind," says Irfan, "that in this kind of business, you can make a unique offer – because quite simply, no-one else has the stock that you do!"
Kitmondo's Thomas Bordier reveals that on his website, the commission charged depends on the overall product price:–
$5,000 or less: $500
$5,001 to $50,000: 10%
$50,001 to $100,000: 9%
$100,001 to $150,000: 8%
$150,001 and up: 7%
In other words, the more you buy, the less you pay pro rata.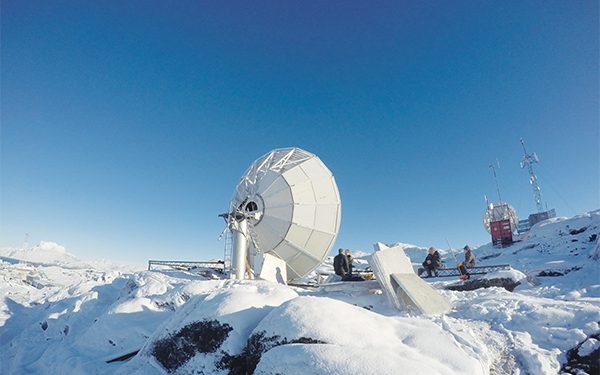 Muhammad Irfan, Thomas Bordier and Walter van der Plas all believe their businesses can source key legacy items that experienced practitioners regard as highly sought-after. This is the one area where the second-hand broadcast market can command high prices for sheer rarity value.
"This," says Irfan, "is a key activity of our partner network; the ability to identify and secure sought-after, iconic items, often in response to a specific customer request."
Bordier adds: "The most challenging part in the legacy market is that if you want to obtain the best equipment fitting your budget, you need to be ready to buy it abroad. This can be stressful for some clients, and we always recommend to visit the seller on-site before confirming a significant investment."
But one last point…
If all this sounds like a case of 'so far, so good', and you're ready to start scouring the market for second-hand equipment, there's one last factor to consider: customs clearance. This is a key risk for every international purchaser of used equipment. It is the buyer's responsibility to ensure that customs regulations will not block the equipment they have bought during import.
But then again, ensuring paperwork is in order may be viewed as a small price to pay, given that perhaps the buyer has just saved 75% of the cost of buying new. Or even better, the buyer has found exactly what they wanted – without having to go to the ends of the Earth.