Rotana Media Group is ambitiously upgrading various parts of its facility in Egypt with state-of-the-art infrastructure, as part of a larger plan to move more aggressively into global markets. BroadcastPro ME brings you an exclusive look at the new MCR, the first part of the upgrade.
Rotana Media Group, owned by Saudi Prince Al-Waleed bin Talal, recently undertook a significant upgrade to its master control room (MCR) in Egypt, from where it runs most of its media operations. The MCR, which runs the core of Rotana TV network's playout as well as satellite and IP deliveries and distribution worldwide, is the first of many critical areas within the media facility being refurbished as part of a larger and more ambitious global TV multilingual expansion plan and non-linear distribution strategy.
The Rotana Technical Project Engineering division, helmed by CTO Dr Naser Refaat, oversaw the project, with Egyptian firm Systems Design the prime integrator and Imagine Communications providing a substantial portion of the equipment. The new facility was inaugurated by Walid Arab Hashem, Vice Chairman of Rotana Media Group, late last year.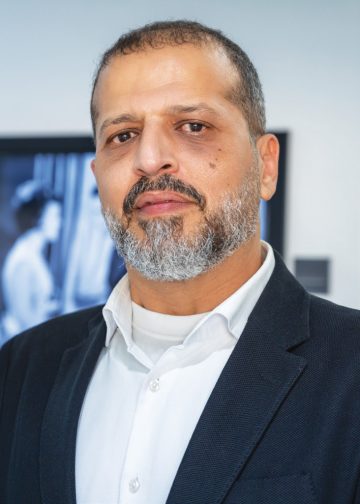 The new MCR enables efficient and seamless distribution of Rotana's 25 (15 native HD and 10 SD TV channels with native HD backend) linear playout channels for FTA, DTH, IPTV and OTT services, as well as an FM radio channel. It can accommodate an additional 15 linear channels with built-in encryption modules in the future. With this new facility and technology, Rotana is also better placed to handle the ad-sales and new technological ad-sales replacement, as well as its Hbbtv interactivity and TV distribution commitments for its 25 channels via the four satellites – Nilesat, Arabsat, Yahsat, Hotbird and Intelsat – plus 62 direct IP streams to international distributors.
Dr Refaat explains that 70% of the MCR's hardware was outdated and not supported by current technologies. Its wiring was old, unstable and unmanageable for easy replacement, causing ongoing stability issues. The refurbishment, which includes an infrastructure overhaul and cabling, graphics and automation solutions, will help the media conglomerate scale, expand and adapt easily to future standards and formats.
"We were in urgent need of an upgrade for the infrastructure to support native HD video with incremental full-HD playout chains to cope with market requirements," explains Dr Refaat. "But we had a low budget for this project, so we had to think outside the box to find solutions to fulfil the playout operational sustainability with the best quality while building a future path for expansion."
"We were in urgent need of an upgrade for the infrastructure to support native HD video with incremental full-HD playout chains to cope with market requirements" Dr Naser Refaat, CTO, Rotana Media Group
At the core of the new MCR is the latest Imagine ADC-100 automation system with IP integration; Imagine 256×256 HD/ IP router; Imagine HD/ultra-HD playout and Nexio servers; Ross Xpression on-air Graphics; Cisco IT backend; Elemental streamers; and transcoding servers that seamlessly integrate with an Amazon AWS cloud system, a BTS cloud traffic system, EMC archive storage and Imagine e-motion media mover. The MCR also marries Rotana's BTS traffic and financial systems.
The existing on-air graphic systems were connected with the new Ross Xpression Studio multichannel CG, and automated and integrated with the central on-air graphic database and Rotana's promo and on-air graphics department. The complete layout and structure of the MCR was reorganised to match contemporary playout operations and give the operations team a swanky work environment befitting Rotana's image.
"Imagine was the leading playout partner for Rotana playout since 2002 and still is, due to its technology invocations, stability and extraordinary on-site support," explains Dr Refaat. Rotana has used many of Imagine's networking and playout technologies, including ADC automation, Nexio video servers and storage, Nexio Motion workflow management, Platinum IP3 routers, MV and other solutions. Over the years, it has worked with Rotana on several technology refreshes and upgrades.
"We had to think outside the box to find solutions to fulfil the playout operational sustainability with the best quality while building a future path for expansion" – Dr Naser Refaat, CTO, Rotana Media Group
"In each one of these transitions, Imagine Communications put together a plan and worked through several workshops with the partner and Rotana management and technology teams in order to brainstorm, identify business challenges, discuss new requirements and areas of improvement, and then provide guidance on the best and most effective way for them to move forward. Our recommendations, while always looking to meet the customer's budget, aimed to maximise and boost their revenue from such investments," explains Anas Hantash, head of Middle East, South Asia and North Africa for Imagine Communications.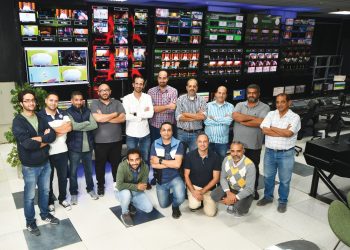 "Moving forward with Imagine in this project reduced the risk of integration and gave us faster implementation time. As all Rotana engineers are ex-integrators and have worked with Imagine Communications systems in many other successful installations, this became easier," adds Dr Refaat.
As a large media house with several channels on multiple platforms, the upgrade was not without its challenges.
"We had to remove the on-air main component from the existing solution to a new partial component system, to make up parallel channels while maintaining zero downtime for the current 25-channel playout chains. We had to remove more than five miles of cable that had been laid from 2004 to March 2021 while maintaining zero downtime. Then there was the reorganisation of the complete structure and layout to create a modern-day playout environment. We also had less than two months to undertake the final HD upgrade, while something like this would typically take six months to accomplish," says Dr Refaat.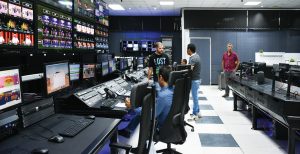 An important element of this upgrade is the linear ad replacement infrastructure, which gives Rotana's partners the ability to monetise SCTE, FAST and DAI Programmatic advertisements on both satellite and direct IP streams. While this overhaul has not been a full replacement of equipment, it includes installing and automating SCTE-104 adbreak tag insertors for global monetisation and regional distribution of content replacements. The new add-on services for linear ad replacements (SCTE- Hbbtv) and a central IP distribution system for catch-up, VOD and IPTV are significant.
Another critical element of the renovation is reconfiguring the Rotana satellite MUX system PID's signals, with Hbbtv tags for overlay ad placement and interactivity with e-commerce gateways and many other web-based services for smart TVs. The MCR currently supports video formats such as XDCAMHD, Apple Pro-Res and H264, with the capability to add H265 soon.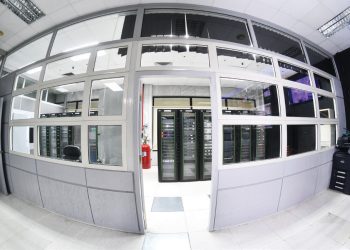 There was a lot of data migration required, including automated migration with related database servers and routers, central DB migration for on-air graphics systems, and an IT and security infrastructure migration.
Rotana has also expanded its central apparatus room (CAR) real estate footprint with the new MCR by installing new racks and an entire 2K/4K wiring system. It has also upgraded all infrastructures to support native HD/4K video to cope with market requirements.
The refurbished MCR further streamlines Rotana's operations by centralising content contributions to all MENA Rotana TV network studios. A big highlight of the refurbishment is direct integration of the MCR with Rotana's tapeless archive library and MAM system at Egyptian Media Production City, through dedicated fibre links to the new Rotana playout centre five miles away.