Muay Thai and kickboxing are recent additions to the UAE sports scene, with a great opportunity to attract a younger audience. In an exclusive interview with Vijaya Cherian, Mohamad Yehya, the man tasked with raising the profile of the two sports in the UAE, shares his strategy.
The UAE hosts a number of major sports events – Formula One, tennis championships, rugby sevens, and golf, football and cricket tournaments – to try to make the small Arab nation a big player on the world map. Now two combat sports have joined this list, thanks to the UAE Muay Thai and Kickboxing Federation (MKFED).
UAE MKFED has worked closely with Mohamad Yehya, a well-connected regional broadcast veteran and founder of IP Studios, a cross-platform media agency in Abu Dhabi that develops, produces and manages a wide range of sports productions, documentary films, short format content, motion graphics animation, and digital and branded entertainment.
The federation approached Yehya in 2019 with an ambitious project to bring muay Thai and kickboxing to Abu Dhabi, with the aim of making the UAE the new home of the two combat sports and creating an entire ecosystem for them to flourish.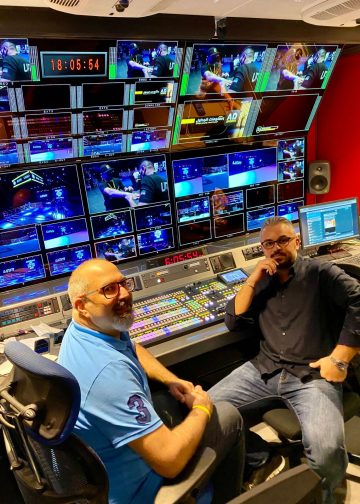 "We have a young audience here that doesn't particularly watch traditional sport," says the soft-spoken Yehya. "And if you look at all the statistics with regard to sport today, combat sports seem to be getting a lot of eyeballs."
He takes us through some impressive figures that show how well combat sports are faring in comparison to traditional sport. The WWE in 2019 topped the charts with 14.6bn video views, followed by the NBA and the NFL. Singapore-based ONE Championship had 5.6bn views, with UFC in fifth position with 3.8bn video views. Closer to home, the UFC championship in Abu Dhabi during the 2020 pandemic drew 1.3m viewers and made $78m in TV rights revenues.
In Tokyo, a big muay Thai and kickboxing event attracted 85m global viewers in 145 countries. Perhaps the biggest was the Floyd Mayweather versus Conor McGregor fight in 2017, which had a whopping 6.7m pay-per-view buys generating more than $700m in revenue.
With so many big numbers, Yehya is sure that if they do it right, the UAE can also capitalise on the potential of these two sports. The team has a clear three-step plan.
"Step one was to get to know our audience, and this is where data came in. Step two was to turn our audience into fans, and this is where content creation was critical. To guarantee the sustainability of the growth of your audience, we needed to ensure we could continuously generate good content. The third step was to turn our fans into customers. The good thing about combat sports is that it has the ability to combine a mix of the actual physical sport and the entertainment element – making it ideal for showbiz."
"Sports now is about creating experiences and promoting a certain lifestyle. We have created a fashion line with some international designers. Our retail store will open just after Ramadan at Khalidiya Mall in Abu Dhabi; we will have a retail outlet in Dubai also" – Mohamad Yehya, Founding Director, IP Studios
Demographics help. The GCC countries have an affluent native population, with a whopping 65% of people below the age of 35 – a generation of cord-nevers that have grown up with smart devices and have a penchant for gaming, combat sports and streaming entertainment.
Well-versed with the whole chain of action required to take a sport from concept to stadium, TV and OTT platforms, Yehya and his team worked in tandem with the UAE MKFED to develop a complete ecosystem, with a regular annual calendar of events to ensure that the right ambience is created to grow new talent, develop existing talent and create a new and growing fan base. For this, IP Studios collaborates with international partners like the International Federation of Muaythai Associations (IFMA) in Thailand and the World Association of Kickboxing Organizations (WAKO).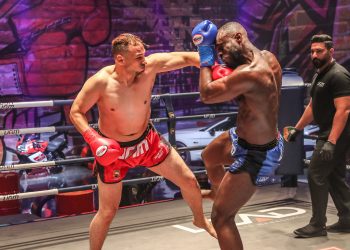 The aim is to develop and produce local matches that bring together regional and global fighting talent to provide a great on-site experience for fans, while also developing broadcast media rights opportunities, creating a dedicated streaming platform with a growing fan base and launching merchandise to ensure that the brand's visibility is amplified by fans.
Yehya admits this project is the most ambitious he has ever undertaken and requires the combination of business, technical and strategic skills he has honed over the years in leadership roles at Abu Dhabi Media Company, as GM of Majid Entertainment, and as an active member of the sports media business. He promoted Arabian horse racing for more than a decade in elite circles, including Hollywood, and produced and developed falconry, camel racing and powerboat events, among others.
"My idea was to create a sport as entertainment, and it was inspired by the American way of promoting sports, whether it be the NFL or the NBA. They always add an element of entertainment along with the main sports event itself. We have tried to do the same and applied it to martial arts. It centres around all aspects of the game, including creating a whole lifestyle around it. We have created our first collection of merchandising and dedicated muay Thai outfits that will go on sale in our retail stores just after Ramadan."
Yehya has deep insights about the local market, and the backing of the UAE government.
"We have a lot of experience with cultural sports. Most people are focused on sports like football, which already have a well-established framework and you have to play by the book. There is very little room for innovation, while in lesser-known sports there is an opportunity to improve on it."
Yehya has done this before. While the world chased after thoroughbreds, his company helped launch the Global Arabian Horse Racing Conferences, supported by the His Highness Sheikh Mansoor bin Zayed Al Nahyan Racing Festival.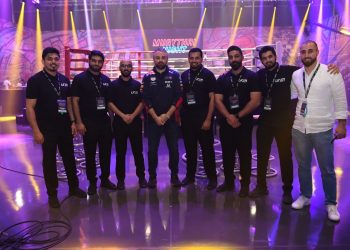 "We wanted to bring Arabian horses back to the frontlines. We travelled around the world for this, doing conferences in Berlin, Rome, London, Texas and so on, where we educated and informed people about the Arabian horses. Alongside this, we did the actual racing events and also managed and produced three award ceremonies at the Dolby Theatre in Hollywood, just after the Oscars in Beverly Hills. By taking it to that level, we were able to put Arabian horse racing back on the map. We broadcast it live through more than 10 TV channels and had big celebrities from Hollywood join us."
Rather than take traditional Arab sports to the world, however, this time Yehya envisions bringing two international sports to the UAE and engaging the nation's youth.
"We wanted to make these stories part of the local set-up and align our sports strategy with the UAE government's vision, which is quite unique in our region. Elsewhere, regions undertake such projects purely from a commercial point of view. The UAE wants to invest in its youth. We hosted a couple of big events and included two of the biggest championships in this field. One was the Asian Cup in Abu Dhabi in December 2019, where 300 athletes came to be a part of this championship. We also organised the IFMA Muaythai World Championship, with expected participation from more than 800 athletes around the world. It was initially meant to happen in June 2020, but with Covid it has been postponed to later this year."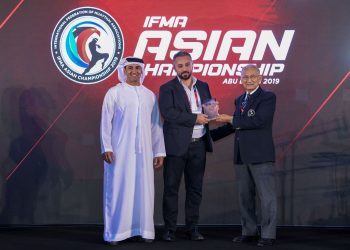 One of the first things IP Studios did as part of this project was to create a commercial arm for the local federation.
"A commercial arm is more flexible in connecting and communicating with different parties and helps to collaborate with international parties. This is how we created the United Arab Muaythai (UAM) youth academy as part of the UAM brand, which also has a commercial/retail unit and an athletes' management arm. Through this, we approach talent to come and sign up with us. It is in charge of creating championships and monetising the content and creating different revenue streams. It covers everything related to the legal and commercial aspects of the business. We as a company are in charge of managing this entity and creating the right image for these two sports in the region."
"Most people are focused on sports like football, which already have a well-established framework and you have to play by the book. There is very little room for innovation, while in lesser-known sports there is an opportunity to improve on it" – Mohamad Yehya, Founding Director, IP Studios
Data is also an important aspect. According to Yehya, the formula for creating a successful project depends on a "combination of market data, content availability and striking the right partnerships" because it helps "grow the audience and move them to being fans and consumers".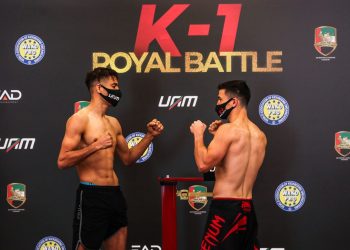 "Getting to know your audience and understanding who is interested in the game was hugely important for us from the start. We began by creating amateur championships. There are several training institutes and gyms involved in presenting these sports. So we got them to join us and bring along some of their top players. The local schools also have their own kickboxing teams.
"Our first couple of amateur events for the kids were so good. Our junior championships for 11- to 15-year-olds also got a tremendous response. Most would come with their families and friends, and it became a fun event. Interestingly, combat games instil a huge sense of discipline in young people and bring about a major personality change, so a lot of parents found this channelled their children's energy in a positive direction."
During three days of around 200 amateur and youth fights, there were also 10 to 12 rounds with professionals. "We had fighters joining us from different parts of Europe, Asia and other countries in the region. They were either fighting for a belt or for the main trophy."
The team had a clear strategy in place, with specific timelines to hit each milestone. Creating an annual calendar was an important element of this strategy.
"To be part of a broadcast setup, we had to build our calendar to ensure we had enough events and fights. Once you create any championship, you have to build the momentum. We started creating the calendar, and then we reached a point where we had a good number. With professional championships, it was not just about bringing the audiences … it was also about bringing the whole package," explains Yehya, adding that Covid has caused disruption.
But the team didn't just rely on the actual fights. IP Studios used its production expertise to create additional content like training videos on how to be a muay Thai or kickboxing athlete. "This formula brought in more audiences and they become fans very quickly," explains Yehya.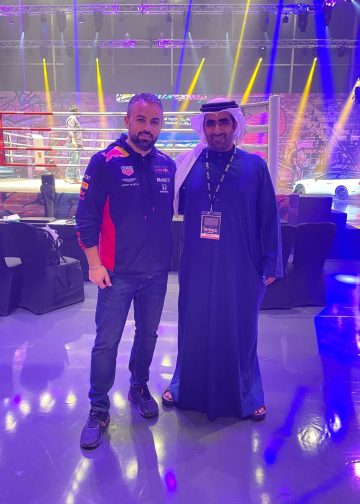 In parallel, Yehya's team also worked to create stars.
"To create loyal fans, you need to give them proper heroes and create a fan base. This is what we worked on. We produced our first Arabic language documentary on the 'Tiger of the Ring'. It centres around one of the champions of the sport from the UAE who won the Intercontinental belt in the last event we did. It was so inspirational; we did a screening at the Emirates Palace auditorium. The main purpose was to highlight the work that goes into supporting the sports and to help the heroes."
Then came monetisation. The team initially worked with local sports channels, but Yehya eventually decided he wanted to monetise these events properly. They stopped airing FTA and created their own platform.
"Our vision was to reach our audiences directly and have greater control over our data, and we couldn't do that with FTA. So we created our own streaming platform. UAMpro is now available on the App Store, and at present we have around 13,000 downloads in just this market.
"This was the best decision we made. We worked with service providers in the region to create this platform, which is in both Arabic and English. We post a lot of content out there, including fights, training videos, VOD content, reviews and so on. We started with the free model and hoped to move to an SVOD model once we had the numbers. We even had a rich calendar, with some events being hosted outside the UAE in Amsterdam, Vegas, London, Thailand and Brazil. Sadly, Covid brought these plans to a temporary halt."
Not one to give up, Yehya immediately brought forward plans to create a retail concept store, working with international designers.
"Sports now is about creating experiences and promoting a certain lifestyle. We have created a fashion line with some international designers. Our retail store will open just after Ramadan at Khalidiya Mall in Abu Dhabi; we will have one retail outlet in Dubai also. If you look at the numbers, you can see sportswear designed specifically for different sports. We are focused on the lifestyle part of this sport as well, and Covid-19 gave this a big push. That's our strategy."
But will that be enough? Yehya says the next big thing in sport seems to be betting. "Fans don't just want to watch a game anymore. Engagement is critical. Sports betting would support the industry if it was brought in a legal manner and if it was in compliance with Shariah law."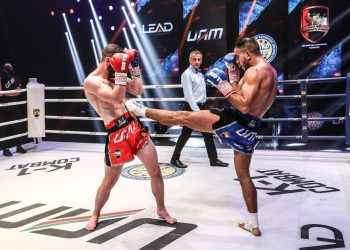 Yehya echoes the findings of a 2020 PwC sports survey. According to the report, betting and fantasy are predicted to become key industry drivers for the sports business in the next three to five years, with an anticipated yearly growth of 7.2%.
In the meantime, IP Studios has also finalised its first cartoon feature – the story of Shehab, a human kid and robot mix who uses the secrets of muay Thai that his coach shares with him to fight off robots. Yehya reckons it will be ready for release in time for the spring break.
Not to leave any stone unturned, the team is also exploring the potential of offering fans an Oculus VR experience on the streaming platform. And there's more to come, says Yehya, with a mysterious smile.