The ninth edition of the Sharjah International Film Festival (SIFF) for Children and Youth will take place October 10-15 at Al Jawaher Reception in Sharjah. Festival director Sheikha Jawaher bint Abdullah Al Qasimi, associated with the festival since its inaugural edition, tells us more.
Tell us more about SIFF and how you came to be associated with it.
This film festival translates the directives and vision of His Highness Sheikh Dr Sultan bin Muhammad Al Qasimi, Supreme Council Member and Ruler of Sharjah, to raise a new generation of young creatives, and it benefits hugely from the unwavering support of Her Highness Sheikha Jawaher bint Mohammed Al Qasimi, Chairperson of the Supreme Council for Family Affairs. I have had a personal interest in films since I was a child, and I am especially passionate about films and digital media.
I have always worked with children since my first job as a teacher, and now I have children of my own; and in them, we see the future. In children's films, we see an opportunity to guide them to be future stars and make the world a better place.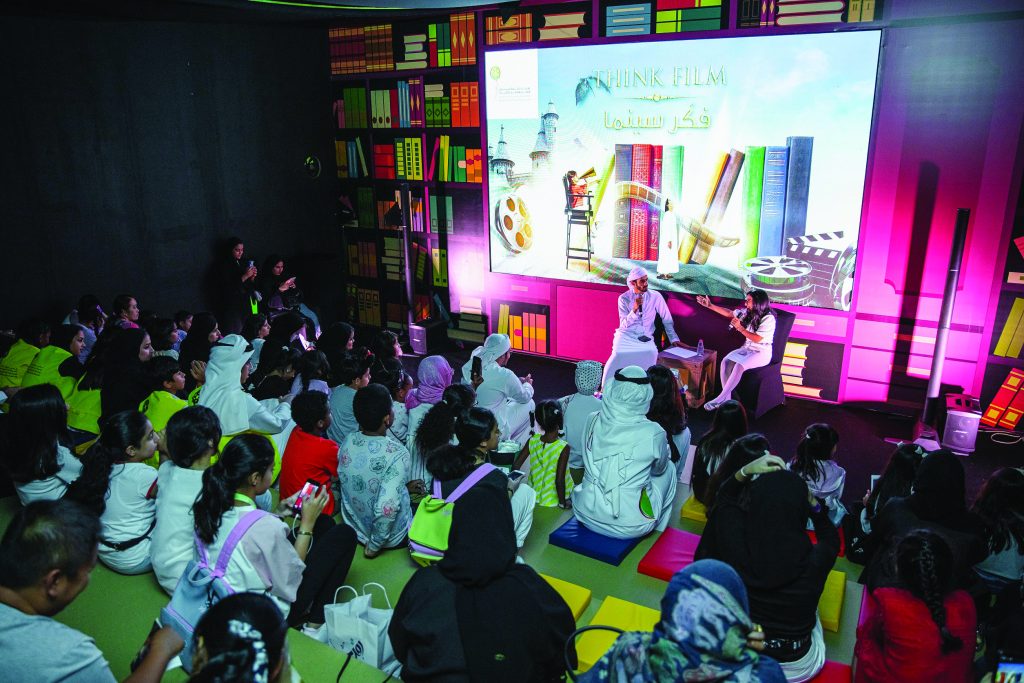 How has the film festival evolved over the last nine years, and how will it be different now that we have just emerged from the pandemic?
When we first started, we had around 100 film submissions and I remember my team and I jumping with joy. Now we have one to two thousand films each year submitted from more than 40 countries around the world. When the festival first started, I remember having small numbers of walk-ins to the evening shows, but now we have hundreds coming in. At the beginning, we only had film screenings and a small exhibition on the side, but now the festival has numerous activities around it. During the pandemic, we had a virtual eighth edition. Although it did serve its purpose, the vibes, the feelings and the experience were not fully there; and now I think more than ever, people are waiting for the actual festival to be back.
We also have more than 40 workshops running through the festival for different age groups. We have different topics that are all related to film, on augmented reality and how to learn filmmaking by watching other movies, among others.
We will also have several discussion panels focused on the film industry and targeting youth and children. These include 'Why do we visit festivals', 'Palestine: Forging connections through cinema' and 'Who's buying my film?'. A number of educational and entertainment activities will also be held at the FUNN Port, including Explore Studio, where participants will learn filmmaking by watching other movies. At the Experience Station, children and youth can create their first film, while an interactive session titled 'A short film inspired by me' will be held at the Entertain Zone.
Do you have any personal stories about your association with a children's film festival?
I remember being at Cannes Film Festival years ago, watching a Korean film about a teacher and the effect she had on her kindergarten students, and how she shaped their lives and impacted them. I cried through it, as I related so much to the film from many aspects. This film premiered at SIFF, and we invited teachers and parents to watch it. You never know how you may be inspired by a film to plan a new journey or solve a problem.
Children's films often don't seem to be a hot favourite for festivals, because there's not that much money to be made. How are you monetising this event?
Our festival is mostly educational and inspirational, because of who we target. Sales is a crucial part of any event or festival. A child, young adult or adult can pay for a ticket, walk in, enjoy and leave. Another can do the same but walk out already writing his script in his head. Where is the bigger value?
Who is your target audience for this festival? If your films are held during school days, how are you able to get children to attend?
We target everyone. Since the start of the festival, we have reached almost 200,000 individuals from children, youth, families, schools, filmmakers, professionals, companies, festivals, celebrities and more. We reach out to people locally and internationally to be part of this festival. A big percentage of our visits are from schools in the morning from all around the UAE, and in the evenings the festival is open to the public. We made sure there is something for everyone, whether film screenings or workshops that are targeted at specific age groups or talks or activities.
Are there any notable films or filmmakers you would like to mention?
For the first time in its history, SIFF will organise a Green Carpet event that brings together filmmakers with their audiences to discuss their creative works. Films screened at the Green Carpet event will include The Secret Garden, Croissant and The Electrical Life of Louis Wain at VOX Cinema, Al Zahia Mall, and Farha, The Neighborhood Storyteller and Paper Flower at Al Jawaher Reception & Convention Centre.
SIFF guests and speakers include actors, Syrian singer-songwriter Rasha Rizk, English actress Dixie Igrex, Emirati director Fadel Al Mheiri, and Syrian journalist, filmmaker and SIFF juror Waad Al-Kateab. In addition, SIFF will host a 19-member jury committee which includes Omani actress Buthaina Alraesi, Emirati filmmaker Hani Al Shaibani, Kuwaiti writer Heba Hamada, Emirati director Nawaf Al Janahi and Emirati writer Masoud Amralla Al Ali.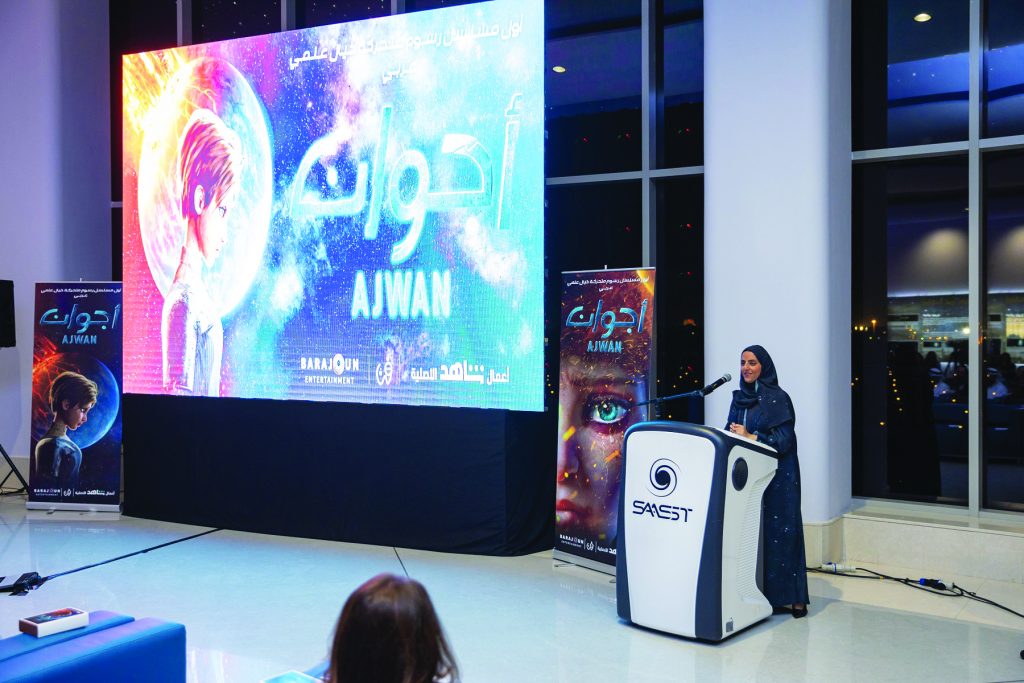 Will filmmakers also be attending?
Like our audience is the heart of the festival, the filmmakers are its soul. The festival depends on them. We try our best to be a platform for Emirati and Arab filmmakers, and we invite them to not only attend but also be part of the festival. We also have international filmmakers and jury members consisting of filmmakers, scriptwriters, critics and more from all around the world. We also have the festival competition that filmmakers compete in, in six categories.
What are the challenges of running a children's film festival, and what are some of the trending topics?
Keeping pace on what's new and what's trending in the field of cinema and film for this generation is one. Ours had a slower pace; theirs is so fast that we have to keep up and provide what they look for in the right context and manner. Mental health, expression of views and environmental issues seem to be trending.
What happens after the festival each year for you?
We start planning the next one! And we have a full schedule at FUNN, with workshops and events running through the year, and we just launched our production unit with Ajwan, the first sci-fi Arab animation series, and My Dear Children, an educational animation series for young children. We are also working on expanding our production projects.