With nearly three decades of experience in the broadcast industry, Pauline Hunter, Head of Presentation and Broadcast Management Systems at OSN, has embarked on a remarkable journey. In a candid interview with BroadcastPro ME, she shares the ups and downs in her life and emphasises her belief in leading by example.
In March this year, OSN celebrated the renewal of its contract with Warner Bros. Discovery that allowed it to continue as the official linear and streaming home for all HBO content in the Middle East and North Africa (MENA). This development prompted Pauline Hunter and her team to swing into action. They began working closely with OSN's planners to curate the best viewing journey for its subscribers. This involved everything from planning the programme inventory to how they could best incorporate HBO's content on the new platform to draw out maximum benefit from the deal.
The HBO deal is just one of many Hunter is involved with at OSN, where the vivacious 55-year-old helms the channel's presentation and broadcast systems. Her dual role requires her to keep one finger on the pulse of the business and the other on the technical side.
"This is how I have traditionally moved within all broadcast networks. I typically start on the technical side and then end up taking on some of the business tasks as well … I'm sort of the business representation within the technical team; I identify and explain the business needs to the technical team," she says.
As Head of Presentation for OSNtv, the network's hybrid linear/streaming product, Hunter and her team are responsible for the channel's visual identity and platform experience. Another team handles the broadcast management system, which tracks the life cycle of a programme from its acquisition till it goes live on air or is published on a platform. On a day-to-day basis, they work towards providing solutions aligned with OSN's objectives. For instance, if OSN launches a new channel, a fresh look is called for. As project manager, Hunter ensures that everybody contributes effectively to the success of these new ventures. "We make sure we have the right content line-up, set up the programmes on the system for seamless planning and scheduling, collaborate with the creative teams for promotional briefs and oversee the creation and effective dissemination of promos for the new launches," she explains.
While OSN launches pop-up channels quite frequently, launching a new channel or product presents a greater challenge. Hunter is involved in both processes but emphasises that a new launch requires meticulous planning. "Pop-up channels are everyday business for us – business as usual. But launching new products and channels require more planning. We must carefully consider the target audience."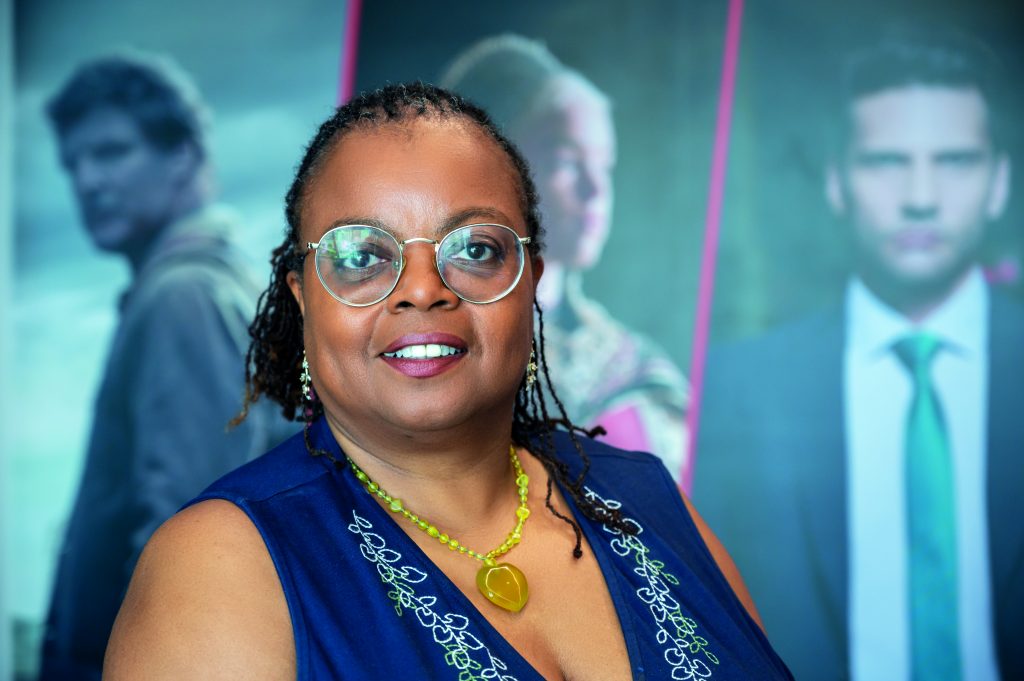 Hunter cites the example of another new venture by OSN wherein the company merged two channels to create a stronger viewing experience for its female audience, highlighting the close collaboration between her team and the planners. "The planners are responsible for creating the programme list, which is passed on to my team, who does the 'finishing' to ensure that the look and feel of the channel are as desired."
Hunter's team is also responsible for placing the channel's idents and logos, a process that involves various considerations. "Designing the visual experience of the channel includes associated apps and other creative assets. The mood the channel's branding creates evokes specific emotions which influence the selection of colours, the design of the idents and logos, and the overall channel experience. Once designed, the idents are deployed across all platforms," she elaborates.
OSN's dynamic business workflow necessitates constant review, update and configuration of the system's software to adapt to the changing needs of the channel. "All our linear and non-linear assets are housed within this system, and we do the scheduling from there. The rights management is also done from here. So, we must ensure the solutions we deploy are scalable and can support the business at every stage of growth."
Hunter's journey in broadcast began in 1996 when she worked at BSkyB (now Sky) in the UK, moving to Fox Kids Europe four years later, where she handled the channel's broadcast systems across Europe. When Disney acquired Fox, she managed Disney's systems across Europe, the Middle East and Africa (EMEA). Following a 12-year stint at Disney, she was headhunted by OSN to implement new systems it intended to acquire. Hunter had worked on the design and product implementation of the same systems at Disney.
For a woman of colour, this journey has particularly been fraught with additional challenges. She recalls instances where she was the only woman in the room and to top it, the only woman of colour.
"There have been numerous times in my career at the very early stages when I was told that I was not good enough or that I didn't have the background to do the work," she recollects.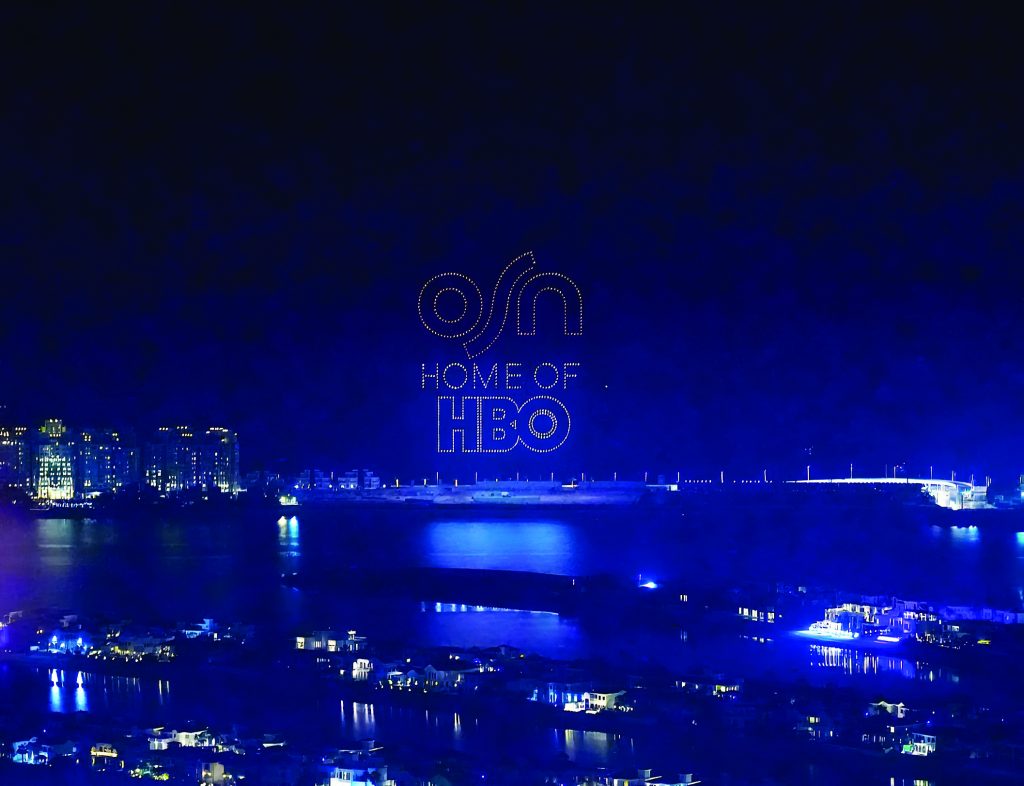 Like many women, she has lived through it all, from discrimination in pay to being passed up for promotions. But rather than deter her, such situations have only strengthened her resolve to excel at her work, she says. "I was determined to be good at my job, know more than everybody else and make sure that nobody could ever say that I didn't deserve to be where I was."
Hunter credits the unwavering support from family and friends and inspiring mentorship from managers for helping her overcome the darkest times in her professional journey. At OSN, however, her journey has been a far cry from how she started out 27 years ago and her experience has been very fulfilling. Juggling a demanding job and motherhood has been made easier because OSN supports all its staff, she says.
"OSN is a place that looks for talent. If you have talent, you get the opportunity. It doesn't matter if you're a man or a woman. They have a deep understanding of work-life balance and provide a flexible work environment. As long as the work gets done to a high quality, the management is not fixated upon work timings."
In her current role, Hunter also acknowledges the importance of continuously updating her skills and knowledge. When asked about her perspective on the industry she admits, "It's a bit scary to think that you are in an industry that could be considered stagnant, even though it's ever-changing." She highlights the significance of staying abreast of the direction of viewership and ensuring that OSN is strategically positioned in terms of content and systems.
Here, she cites the example of linear and non-linear platforms. "Linear is still going strong and booming; non-linear is up and coming. My skillset crosses into both areas. I must be aware of changes in the market in terms of available technology or audience preferences. It is a challenge to know the direction the viewership is moving in and to make sure that we are in the right place, right from content to systems."
To achieve this, Hunter believes in deep diving into the workings of the industry. "One way to do that is to get under the hood and get my hands dirty and by doing that, I know how to do each step … This makes it easier for me to manage people. If I know how something is done, it is easier to tell them how to do it."
Hunter takes immense pride in being part of the team that helps OSN's broadcast run without any hitches. When she's not attending industry trade shows or contributing to broadcast groups, you'll find her playing basketball or strolling through Jumeirah Lakes Towers.
Considering her passion for the industry, it's hard to believe that Hunter's foray into broadcast tech was a series of accidental events. She graduated in Fuel and Energy Engineering and worked in medical software before she switched careers. "I was on a break from medical software and was looking at other things when the position at Sky came up. It was different; that's why I took it up. I concentrated a lot on the IT side and have always preferred to work on the software side."
She says software as a service (SAAS) is the future of broadcast management systems and notes that artificial intelligence (AI) must play an increasingly key role in enabling better and more rapid decision-making.
"As a business, you don't want to design your future constantly; it really slows you down. You need a company that can see where the business is going and offer exactly what you need. You want somebody who's always thinking about their systems, what will happen in the future, and how to align both. You want something to help put metadata together to help make strategic business decisions.
"Companies have all this information but often don't know how to process it in a way where they can see emerging trends or patterns. For example, metadata helps them know what audiences are watching on their platform, what they watch on linear versus what they watch on SVOD (subscription video-on-demand). While recommendation engines are already present, what we need is AI that learns and then takes your inventory, makes plans and suggests modifications on the spot, not after a few days."
While OSN is a strong proponent of data analytics, Hunter acknowledges that there are gaps in every company when it comes to utilising data effectively. "It's one thing to collect data, it's another to utilise it correctly. There's no point using it to give an end-of-the-year report. That data is useful particularly if it helps us make decisions on the spot and that's where AI would play a huge role. With content getting more expensive, tools like these can help networks determine what type of content they really need to acquire."
Viewers are no longer interested in channels that claim to have hundreds or thousands of hours of content, she believes. "It's pointless to have loads of content if viewers can't find their preferences. The idea is to make sure that people who subscribe to your platform can find what they want to watch quickly."
Looking ahead, Hunter is excited about the future of the broadcast industry and the role she plays within it. She believes that adaptability and continuous learning mindsets are essential in an ever-evolving landscape. As technologies advance and viewer preferences shift, Hunter remains committed to staying ahead of the curve and ensuring that OSN remains at the forefront of the industry.