With the launch of three channels on eLife, Sanjay Raina of Fox Networks Group makes the content-driven case for pay-TV in the MENA region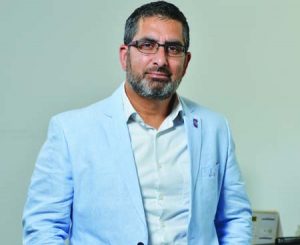 With landmark decisions on content, delivery and economics, Fox Networks Group's three new channels, Fox Crime, Fox Rewayat and Fox Life, are milestones for the region's broadcast industry.
The conversation between Fox and Etisalat to go purely IP on the three new channels began nine months ago. The decision to place the channels on Etisalat's pay-TV platform eLife was inspired by Fox's own shift to the pay-TV model two years ago, when Fox and Fox Movies were placed exclusively on the beIN platform.
The third landmark decision, to create indigenous content in addition to a bouquet of international fare, is a reflection of Fox's success with local content on National Geographic Abu Dhabi.
"It is all about telling a good story," reveals Sanjay Raina, General Manager for the Middle East, North Africa and Pakistan, Fox Networks Group Middle East. Speaking to BroadcastPro ME at Fox's sprawling new 8,800sqft office in Dubai Media City, Raina was just days away from announcing the launch of the three channels on Etisalat's eLife platform.
On the new channels, Raina elaborates: "Fox Rewayat is a first-of-its-kind drama channel in the Middle East that promises to bring the best stories from all over the world, fully dubbed in Arabic. Our content team will be scouring the global drama catalogues and identifying stories based on shared values and common experiences with the MENA audiences. The channel launches with stories from Mexico, Brazil, Turkey, Spain, Egypt and Colombia."
Fox Crime, the region's first entertainment channel dedicated to the crime genre, will have, in Raina's words, "legal dramas, espionage tales, whodunnits, heist dramas and thrillers across all formats, including series as well as movies".
With Fox Life, however, the concept promises to go beyond dubbing Portuguese, Turkish and Spanish stories and moves into the rarefied realm of the modern Emirati woman.
Raina explains: "In Fox Life, we will be acquiring programming in English while also creating local productions. For instance, our first local production on Fox Life is a show on two Emirati women who are motorcycle riders. They are articulate, fluent in English, and they will take us on a journey around the Middle East on a bike. They will not only explore places, they will explore people, food, the weather and so on."
"Our content will have a strong undercurrent of fun, thrill, style, serendipity and reality. It will also be a home to lifestyle celebrities such as Jamie Oliver, Haylie Duff and Nigella Lawson, among others."
With an in-house team curating content, Raina believes the new channels will disrupt the status quo among international players, in terms of generating local content.
"All three channels will be locally developed and tailor-made for the MENA audience. While Fox Rewayat is fully dubbed in Arabic, Fox Life and Fox Crime will be subtitled in Arabic. This takes our tally of homegrown channels to 10, making it the largest portfolio of multi-genre, made-for-the-region pay-TV channels amongst all international networks in the region."
The delivery of the three channels over pure IP to Etisalat's eLife customers is considered futuristic by most in the industry. On the decision and execution of the IP-only delivery system, which took nine months overall, Raina explains: "We partnered with Etisalat and opted for the TVoI [TV over internet] delivery method for these three new channels, as their cloud-based infrastructure offers the benefits of end-to-end delivery control along with being cost-effective." (See box below)
The third big decision, to place the new channels on a pay-TV platform, may appear less of a milestone considering the robust precedents set by Fox Networks Group two years ago.
The successful shift in 2015 of Fox and Fox Movies to an exclusive pay-TV environment with beIN allowed the company to "breathe easier about the business model", says Raina. Like most content providers, Fox had initially entered the widely pursued free-to-air route with Fox and Fox Movies.
"It worked very well for some time, and then we faced economic challenges. We had to decide at one point of time whether we wanted to continue being free-to-air or shift the model. So we shifted to the pay-TV model by making these two channels available exclusively on beIN." The company also launched three movie channels – Fox Action Movies, Fox Family Movies and FX – on Etisalat, My-HD and Ooredoo. Subsequently, of course, other channels have decided to follow Raina's path and adopt the pay-TV route
"I guess others face economic challenges too. This has led a lot of people to rethink the model of television in our part of the world. How long can FTA sustain itself? And how long can it sustain everybody else? It is a big pie, but someone has a larger share and most of the others get some nibbles. We decided that our entertainment channels should not be part of this environment. Our choice to take the pay-TV route has worked for us. As I said before, we are breathing easier about the pay-TV model."
Raina dispels any popular notion we may have about the Middle East customer not being willing to pay.
"The end user will always pay if you give him or her a compelling reason to pay. Nobody wants to pirate, and it is not easy to pirate. If the consumer gets the content in a favourable environment at a favourable economic value, he or she will always pay."
Pay-TV is no longer an outlier in the industry, and more significantly, ready-made imported content dubbed in Arabic is also no longer the only path international players will adopt. From exploring Abu Dhabi's historic sewerage system to understanding the nuances of conducting a disease-free Haj, the priority given to creating content is not about being politically nice to the hosts. There is a serious business rationale to going local, Raina explains.
"International players have to realise that the English game is only a limited game at the end of the day. Not because there is less content, but because there are fewer consumers for that content. The consumer feels more comfortable consuming in their own language. There is an Arabic-speaking diaspora that runs into millions and they are not catered to properly."
The journey of 10 men from the Abu Dhabi army to Mount Everest, telecast on National Geographic Abu Dhabi, a free-to-air channel, found resonance in places as far away as Japan and India.
Raina explains: "The first stage of localisation is you dub your content in Arabic. The second stage is all about working with local stories and broadcasting it in other parts of the world. We've begun this process for the Farsi market, where we have recently re-launched our Farsi factual channel, National Geographic Farsi, catering to the Farsi-speaking populace in the region. As the channel builds traction, we will also move towards developing local content for its audiences."
From running Chinese channels in Taiwan to becoming a dominant player in India under the banner of Star, Raina dons his self-admitted professorial hat to reiterate the importance of telling a good story.
"It is about acquiring the skills to tell the right story. Then you can compete in any market. You can be an international player and yet be very local. Take Pakistan, for instance, a whopping 200 million-strong potential audience. If you have to make a dent in Pakistan, you need to have an Urdu product. And if you are not in that pie, then your pie becomes smaller. I think India and Southeast Asia models have shown that." Raina walks the walk when it comes to creating content in the local language with one of the new channels, Fox Rewayat.
"'Rewayat' means story in Arabic. This is a first in this region. We will be featuring the best stories in the world. We believe there is an audience for good stories, including Arabic stories that have not seen the light of day. Sibling rivalries, inter-generational conflicts, romantic sagas, women's emancipation and vindictive relationships are some of the story arcs that our dramas will explore."
Raina's 'go-local' initiative moves one step further when he talks about taking the region to the world, in particular with the free-to-air National Geographic Abu Dhabi channel.
"The whole credo of the National Geographic Abu Dhabi channel is not just to produce programmes in Arabic – the aim is to take Abu Dhabi to the world. We are taking a lot of Abu Dhabi productions and slices of life through a National Geographic environment to the whole world. We have run the channel since it was set up in 2009 as if it is an Abu Dhabi channel. That translates to the unique nature of content we generate on the channel."
In the absence of credible rating systems, 15 million fans for the Facebook page of the National Geographic Abu Dhabi channel, among other social media platforms, guide Raina's team.
"Luckily, social media and digital media give you that outreach. It may not tell you ratings, but it shows you the conversation. Social media is massive in this part of the world. We see conversations from countries as far away as Chad and Mauritania, Niger and even Morocco, which is not entirely Arabic-speaking."
While channels such as Fox are taking social media seriously enough to appoint agencies for the task, a credible rating system needs to be implemented, stresses Raina.
"Unfortunately, the only currency on FTA is Ipsos. It has its own challenges, because it is a recall method. You are called and asked about what you watched, which is not a flawless method. A people metre method is more rigorous. There was a system called Tview that unfortunately died down."
Beyond the world of people metres and creating local content, the elephant in every broadcast office is the paltry share of pay-TV across the MENA region. Raina concurs that the pay-TV market is small in this part of the world.
"With more than 60 million TV households across the Arab world, not more than four or five million households have pay-TV connections, be it IPTV or DTH, or even OTT services, because at the end of the day, you pay to watch. That's just about 1% of the entire audience."
To compound the issue, Raina admits that credible tools to gauge audience reactions aren't available, even for pay-TV. However, the onus of listening to the consumer falls primarily on the platforms, he says.
"It is incumbent on the platform, and I am not shifting responsibilities here. We are not in the direct-to-consumer business, at the end of the day. We are in a business where we generate content, curate it, package it and offer it to the operator. Ultimately, it is the operator that secures and sources a consumer."
Platforms and their customer-facing services notwithstanding, Raina believes collaboration between pay-TV operators can help better understand the customer.
"The Hulu model is one of the great examples of collaboration. It has been successful even in Japan and elsewhere. I do believe that at some point in time, at least on data, pay-TV operators will work together. When I refer to the sharing of data, I am not talking about subscriber numbers, but the consumption data defining the customer. Disney, for instance, is competing with Fox and Warner, but they are collaborating because the audience sees Disney in a certain distinct light, as they do Fox and the others.
"The pay-TV market is small and growing at a slow pace. The question we need to ask ourselves is how we can jump start the market and get better numbers. Also, the MENA is a misnomer. There are around 22 countries in all. How can we streamline regulations so that pay-TV can become more robust in these markets?"
From issues related to the repatriation of money to taxation laws and the appointing of agents, leaders in the broadcast industry have often spoken of a 'third-world' mentality creating bottlenecks stifling the growth of pay-TV. Endorsing a lobby of sorts between operators, Raina explains: "The collaboration between operators should help us pressurise governments to open up 4G networks and allow telecom companies to set up IPTV networks. Operators will readily contribute with content, and it will generate value for the governments. As content owners and providers, we believe this is the direction the industry should move towards."
The wider MENA region offers a mixed picture around pay-TV, according to Raina.
"What is available outside the UAE is largely FTA. There is no visible form of pay-TV distribution apart from initiatives in Saudi Arabia, Tunisia, Morocco and to an extent Lebanon. Oman, for instance, does not have a homegrown pay-TV market, although that is now being addressed by OTT.
"Egypt has an absolute population of around 95 million that does not have a homegrown IPTV or pay-TV structure. The market is dominated by one form and that is FTA. If an IPTV provider emerges in Egypt, we could see the possibility of producing content targeted at Egyptians, apart from the MENA wide channels we already have."
Despite bureaucratic roadblocks, the light shines brightly for the broadcast industry in the next three to four years, Raina predicts: "I certainly see telcos laying better pipes for 4G or 5G connectivity, and some of that data will be used to deliver video. The most successful in this regard is the UAE model with du and Etisalat."
Data superseding voice has given rise to opportunities that entertainment channels are exploiting to extend their presence. The success of a National Geographic initiative with an Australian telco can be replicated in this region, Raina believes.
"Voice revenues are falling around the world and data is what will sustain the heavy investment in pipes. National Geographic has an app designed for the mobile and it provides video, photography and articles from the 130-year-old documentary media company. The app has been launched with Optus, an Australian telco, as part of a data-bundling option. Optus subscribers now have access to priceless made-for-mobile content.
"We are sure the moment the National Geographic app is available here it will be popular, given the following for the brand. National Geographic Abu Dhabi has helped with this huge inward and outward equity of the brand in this region."
As channels continue to extend their visibility vis-à-vis the consumer, there is very little that can be deemed outside-the-box thinking. Sitting in his office with a staggering view of the Palm Jumeirah, Raina has the advantage of an array of options, from intuitive apps and branded travel to the not-so-new kid on the block, OTT. While acknowledging the OTT initiatives in the region and elsewhere, Raina is sceptical about the sustainability of the model.
"My concern is that while OTT is the way to go forward, can it sustain itself at a $4 price point? An OTT service is supposed to carry a huge amount of content, otherwise why will you pay $4? That content is in no way inferior to what a traditional linear operator has. Both pay millions of dollars to acquire that content. However, the difference between a pay-TV operator subscriber and OTT subscriber is $6 versus $60. While the pay-TV operator at $60 finds it difficult to survive, how can the $6 OTT player survive?"
Commenting on the economically tenuous situation for the business model, Raina believes OTT providers will have to face hard but necessary choices.
"OTT is the subscription growth story that everyone wants to get into. The negative whammy is that while the OTT player is acquiring subscribers at $4 per month, the subscriber numbers are not growing as much because this is not a refined pay-TV market. We are not assured of the volumes. For the provider, there are serious questions of the sustainability of ARPU."
Where Raina finds the digital environment particularly helpful is in defeating the silo mindset of the linear pay-TV operators.
"Studios could potentially talk to each other and decide to combine forces in one branded environment and put it on an OTT platform. This will not happen in the linear world, as we work independently of each other. Collaboration, undoubtedly, is the way to go. The consumer is becoming far sharper in terms of his or her content needs. The youth has switched to non-linear devices. While they have limited the amount of TV they watch, they are still watching content."
The name of the game is to reach out and collaborate and create content, urges Raina. As he takes us on a tour of the new office, complete with a breakout area for brainstorming or just weekend karaoke, he emphasises the collaborative nature of the business.
"We buy content from everyone. We curate everyone's content. The Fox brand allows us this access. And what we have seen is, while we grow everyone else grows."
Jonathan Haysom, Vice President/ Home Product Marketing Etisalat, on the unique IP-only delivery system that brings the three Fox channels to eLife customers: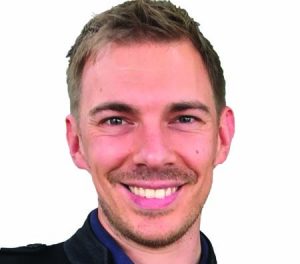 "The new Fox channels join only a handful of other IP-only channels on the eLife TV service. All of these new channels are completely IP-ingested via fibre end-to-end.
"This was a collaborative effort between Fox, the engineering team and Evision. Our conversation with Fox began nine months ago for this project. From a technical standpoint, there weren't many hurdles to cross, but we had to ensure our IP ingestion capability was ready for the start of their broadcast. There are not many carrier facilities that do direct ingestion via IP even today. The reason is two-fold. One is that headend facilities aren't cheap or easy to upgrade, and with the need to be resilient, change management is task-heavy. The second reason is that not every content provider is ready to broadcast via IP-only, and they rely on satellite ingestion due to its ease of reach and scale.
"I believe that most of the channels we ingest in the future will be IP only. There is no risk of picture loss or audio loss with this method, as we simply take the raw feed, encrypt it, add DRM and watermarking and send it to our eLife subscribers. With high-quality and high-availability broadcast-level IP streams now possible globally, there is limitless possibility to expand this ingestion method, as well as using CDNs to even broadcast this for partners beyond our borders in future."