Jameel Arts Centre has been making waves in the art community for featuring different art forms, including film. Head of Exhibitions Nora Razian tells Sarah Nathan about the centre and elaborates on the film segment at the facility.
How is Jameel Arts Centre different from other galleries in the way you integrate different art forms?
Jameel Arts Centre is essentially Dubai's contemporary art museum. We have a collection that we show within our exhibitions' programme; the robust film programme; the culture park where we commission works; festivals and events; and an arts library. This is the first open-access library in the Gulf that looks at art history theory, social theory and architecture, and includes a large holding of artists' books, journals and a special collection of archival material.
That's the Jameel Arts Centre in a nutshell, and it's part of a bigger umbrella organisation called Art Jameel. We have a second site that we recently opened in Jeddah as well, which has an arts centre. It's the first independent arthouse cinema and will be opening very soon.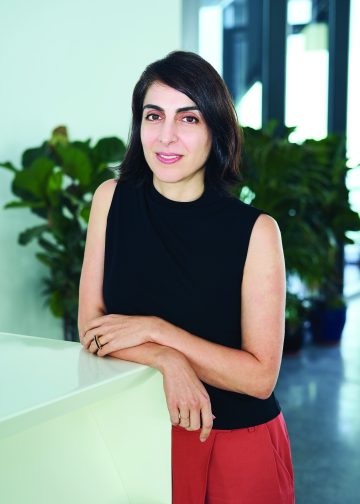 What does the integration of film bring to an exhibition?
We have a film programme, and when I say that I'm talking about artist films – artists who work within the moving image. Sometimes these are documentaries, but they can also be quite experimental. This is a large way that many artists are choosing to work these days, and have been for a while. I would say it's due to the region historically lacking access to materials and because it's easier to circulate film works.
There are also lots of works questioning historical and documentary forms that have come out of the region, which have been quite interesting. So for us, artist film productions are important to showcase and introduce to audiences. We have a dedicated film gallery where we have month-long features of one artist, or we sometimes do thematic programmes that are related to exhibitions or other areas of interest – conferences, for example.
What do films bring to the table?
Everything's in conversation with each other, and that's how we try to see things. A conversation struck up by a film could be carried on through a talk or seminar, or go with something in an exhibition. Everything is interconnected as one larger conversation. We try to flesh out these conversations in as many ways as possible, because people come to things with different interests and different formats to which they respond. Some people enjoy going to talks, seminars or conferences, whereas other people get so much more out of a film or an exhibition. It comes down to how to create these moments of learning.
How do the themes of films complement those of exhibitions?
Sometimes films are thematic, but other times they're stand-alone artist features. When we opened in 2018, for about two years we were featuring about one artist a month in our film gallery. These were distinct showings of one artist, but they had some sort of dialogue with each other unfolding over time.
For thematic films, we have one that flows quite consistently – our interest in artists' practice looks at our relationship to the natural world, such as climate change, and questions what it means to be human in relation to other inhabitants in the world. That's been an ongoing theme many artists are working on and continue to work on.
We've had a theme looking at the politics of material heritage and memory. This was in mind for a show that we had in 2019 called Phantom Limb, which looked at material heritage, particularly from the region in Asia, and how communities are able to construct histories in the absence of access to artefacts that enable a connection to that history. That was part of a larger series of exhibitions we did and was accompanied by a film programme that included artist films as well as features and feature documentaries.
Most recently, we had a thematic programme related to our show in Hayy Jameel, which is our space in Jeddah. Our opening show was called Staple What's On Your Plate and looked at the politics of food and agroecology. We had a programme of artist films that were shown in Jeddah during the run of the show, and then came to Dubai as well to run for a couple of months.
Our opening show [in Dubai] was called Crude and looked at the idea of petromodernity and how the petrol economy shaped certain forms of architecture and art in the mid-twentieth century up until the present day. Then we explored material heritage and had a run of exhibitions, public programmes and films. Now we're looking at climate change and nature, and we have an upcoming theme that's looking at water.
So we have these broad themes but try to unpack them in really different ways for our audiences, and showcasing artist films is part of that.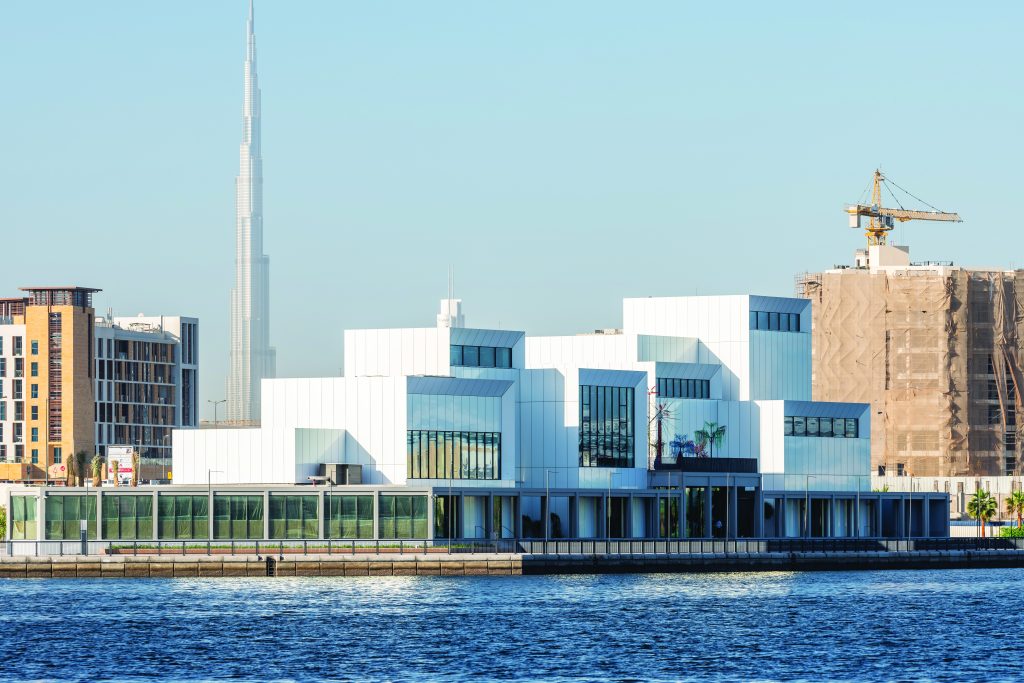 What goes into the production of films? What does the technical side look like?
The artist films we show are already produced, so we rarely commission films. Sometimes we support artists who work with other institutions by coming in as co-commissioner. However, artist films are usually films that are already done that may be going to festivals or haven't been at festivals. There's also quite a variety of filmmaking styles – some can be quite experimental and low-fi, while others could be feature-style films. It really varies in terms of what we might show.
How do you select artist films?
The selection process is very much in conversation with artists whose practice we're interested in looking at, whether it be anything they're working on that we might be able to show in the future, or if it's an older film. Sometimes we also show older films from the '60s and the '70s from filmmakers that might not have been shown here or might not be so well-known. That's another way that we like to open up thematic concepts as well, particularly if an exhibition we're looking at might connect to that timeframe. It's on a case-by-case basis.
Are there any other audiovisual methods you bring to exhibitions?
The great thing about contemporary art is it can take any medium. The door is completely open, and it's the same with our exhibitions. We're completely open to so many different forms of artmaking – sound, video, video installations, digital works just made for the digital realm, interactive displays. That also goes for older technology. We had a show using TV sets from the '60s, which was actually more challenging than the contemporary audiovisual installations. We really do come across all of it.
How do audiences respond to films as part of exhibitions?
I think people always like to be surprised formally as well. Like I said, people really respond to things differently. Some people are more oral, visual or react better when they are able to interact with something. It's quite varied. We've had such a great response from people to the general film programme because it's so varied in terms of the kinds of films that it offers. People tend to find things that suit their interests as well.