The Arabian Radio Network has launched two new digital radio brands to cater to its Arabic audience.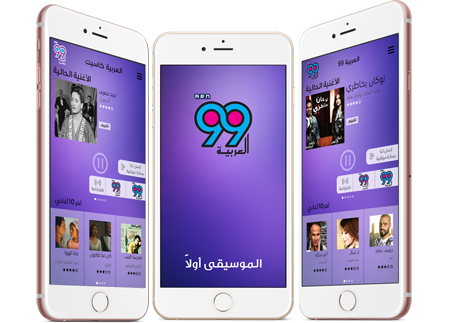 The Arabian Radio Network has launched two new digital radio brands to cater to its Arabic audience.
The Arabic stations are part of ARN's digital roll out of channels that began in May 2016. The two stations namely Al Khaleejiya Classic and Al Arabiya Cassette will be available through the Al Khaleejiya UAE and Al Arabiya 99 smartphone apps, respectively.
The digital radio brands complement the output from the existing terrestrial services of Al Khaleejiya 1009 and Al Arabiya 99, offering content not currently available to consumers in the UAE.
Commenting on the new brands, Mahmoud Al Rasheed, General Manager of ARN, said: "ARN serves a wide audience of over 190 nationalities, in the world's most cosmopolitan city, Dubai. This launch follows our first phase of digital brands launched last year and we are proud to launch these two digital stations to meet audience and advertiser demand and position ARN for further growth in the digital broadcasting industry in the coming years."
Announcing the launch of the two brands, Steve Smith, COO of ARN said that Al Arabiya Cassette offers Arabic classics from the 60s while Al Khaleejiya Classic offers music from the 80s and the 90s.
"Through these brands, we are offering exclusive content to our listeners, which is not available elsewhere. This is the first classical Khaleeji digital station in the UAE, which is a big draw for our listeners," he said.
The radio network recently signed a partnership with e-life to deliver a live direct stream of all nine terrestrial radio channels direct to consumers in their home 24 hours a day, free of charge. This agreement sits alongside a similar partnership signed with OSN continuing ARN's mission to be 'everywhere'.
Strategy Content Director, Nisreen Majid, added: "This is a proud day for ARN. This revolutionary new app will enable people to revive those special memories from yesteryear, conjuring up a feeling of nostalgia and excitement at the same time."
"This is a bygone era in music which needs to be brought to the forefront once again. We are all extremely excited about this extension to the Al  Khaleejya brand," commented Mohamed Salem.
In 2016 ARN also launched a new creative agency "BLAZE" dedicated to video, offering immersive content for businesses to be at the heart of multiplatform digital environment. All ARN studios are now fitted with multi-camera setups, which enable the stations to broadcast content on social media instantly.