At BroadcastAsia early last month, the BroadcastPro ME team had a chance to witness the launch of new products and technologies and meet with regional heads of some of the exhibiting companies to have an insight of the APAC broadcast market. Here are some sound bites from the event Calvin Koh, Assistant Project Director, BroadcastAsia […]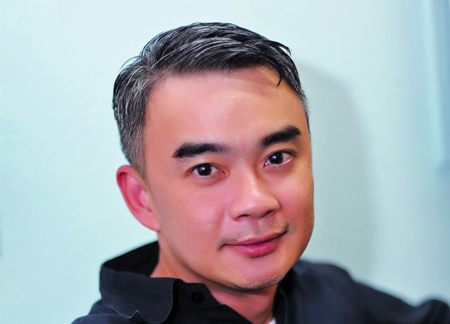 At BroadcastAsia early last month, the BroadcastPro ME team had a chance to witness the launch of new products and technologies and meet with regional heads of some of the exhibiting companies to have an insight of the APAC broadcast market. Here are some sound bites from the event
Calvin Koh, Assistant Project Director, BroadcastAsia
BroadcastAsia has experienced a year on year growth.  This time we saw a lot of new companies such as Accedo, Nice people at Work, ARRI, Quickplay, Pay Wizard, to name a few, exhibiting with us. The response to our new TV everywhere zone was very positive and we hope to have it next year as well.
Adobe also joined us this time at the exhibition.
There has been a growing interest from broadcasters on how to secure their content, monetise it and how to use content analytics to know the viewer profile.
Content streaming and multi-platform delivery were the dominant trends at the show. 4K also generated a lot of interest as has been the case in the past several editions of the show. We welcomed several end users from the region to share the experience at the post and production hub.
As expected IP and digital media asset management, were the key technologies that generated a lot of interest. Our goal is to focus on new technology but also address the core issues and the needs of the traditional players.
The Asia Pacific region is not uniform in terms of the adoption rates of these new technologies. While countries such as Singapore offer a robust infrastructure for new age solutions, others like Thailand and Vietnam have a long way to go in terms of updating their technical infrastructure.
Just like in the rest of the world, the APAC region is also ready with 4K for acquisition but is not quite there for transmission yet. We are doing well with 4K acquisition and production but the streaming part will take some time. Regional broadcasters have just moved from SD to HD but 4K will take time. Certain parts of the 4K value chain have been established but there are missing links.
Broadcasters and content owners are now in urgency to format the content into different devices and they are optimising content to various devices to give consumers the opportunity to watch content any time, anywhere. They are also providing platforms for more people to enjoy content and are looking for ways to monetise it.
Our objective is to showcase the entire ecosystem of the broadcast industry right from acquisition to delivery to offer a wider choice of exhibitors, solutions, networking platforms and conferences. Our conferences steer the exhibition in the right direction for a brighter future of TV. We had a good mix of speakers at our conferences with globally renowned international DoPs, Academy Award winners and industry leaders.
Next year, the show will be earlier as we expect a bigger base of visitors from Indonesia Malaysia and Brunei so we want to host it before Ramadan next year. For the next two years we plan to host the show in May. The venue will be the same.
We are also trying to reach out to the Indian subcontinent and we will continue to explore other countries where we can have a larger visitor base. Taiwan, Hong Kong, and other South East Asian countries are on our radar for bringing in some quality visitors.
The show has grown bigger in terms of exhibition space and hospitality suites.