CABSAT.Virtual to showcase complete content journey and satellite transformation from November 9-10
CABSAT.Virtual, the Middle East and North Africa's first virtual event for the broadcast, satellite and content communities, will take place from November 9-10, 2020. The two-day virtual exhibition and conference will be held under the theme 'curating and delivering limitless must experience content'.
The event promises a unique virtual opportunity to reconnect with the full broadcast and satellite industry ecosystem; meet qualified, influential buyers; network with decision-makers and pitch businesses from anywhere in the world.
CABSAT.Virtual will have a seamless digital experience with a range of high-tech features as well as an AI-powered matchmaking engine that will match businesses with potential buyers for video calls and chat on the virtual platform, while exhibitors will be able to present their products virtually.
With Cisco predicting that video will account for 82% of all internet traffic by 2022, and with the Covid-19 pandemic increasing demand on digital services across the world, global broadcast and satellite ecosystems need to devise new strategies to ensure audiences remain engaged.
CABSAT.Virtual's Content Congress and GVF SatExpo Summit conferences are set to shed light on this challenge, delivering industry-shaping dialogue, uniting creative visionaries, technological disruptors and industry influencers through forward-thinking debate and discussion.
Headlining the conference agenda, three-time Emmy award-winning digital series creator and short form and interactive creator, showrunner, and storyteller Bernie Su will explore new ways to engage audiences through story experiences.
With Africa's cultural yield having tremendous potential economic and social impact, CABSAT.Virtual will hear from Aduku Armstrong Idachaba, Acting Director-General, National Broadcasting Commission of Nigeria, on ways to forge regional alliances while developing localised content strategies.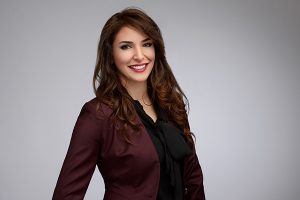 CABSAT.Virtual will discuss how OTT services can retain newly recruited subscribers and will host an expert panel featuring Zahra Zayat, SVP-Digital, OTT & Telco, OSN; Nadine Samra, Chief Business Officer, Weyyak, Zee Entertainment; Geet Lulla, Managing Director, India, Middle East and South-East Asia, Gracenote; and Luis Duran, Chief Commercial Officer, Shahid.
"I am thrilled to share important updates about what OSN has achieved in the past six months during and post-lockdown and how we were able to ride the growth coming from industry trends such as 5G and AI," commented Zahra Zayat of OSN.
"I have always considered CABSAT to be a very important platform to meet international and regional industry experts and suppliers. From the introduction of 5G, to esports getting wider popularity and 8K devices in the market, it has become crucial to keep up with all the innovations happening around us. All streaming services have seen a massive spike in acquisitions and engagement; however, post-lockdown, it has become challenging for some OTT service providers to keep those subscribers engaged. I will be discussing what innovative strategies OSN used to maintain aggressive growth on the OSN Streaming service and continue to engage with our customers."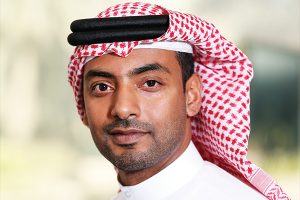 Majed Al Suwaidi, MD, Dubai Media City, Dubai Studio City, and Dubai Production City, will discuss how Dubai is driving media excellence in the region and is striving to make Arab media a source of hope and optimism for the future, strategising the leading role of the UAE and Dubai as a hub for Arab and international media.
Moon Baz, Strategic Partner Manager at Facebook MENA and Jason Monteiro, Director Brand and Communications at Shahid will explore the role of social media content during the pandemic as well as the potential for partnerships between social media platforms and content producers.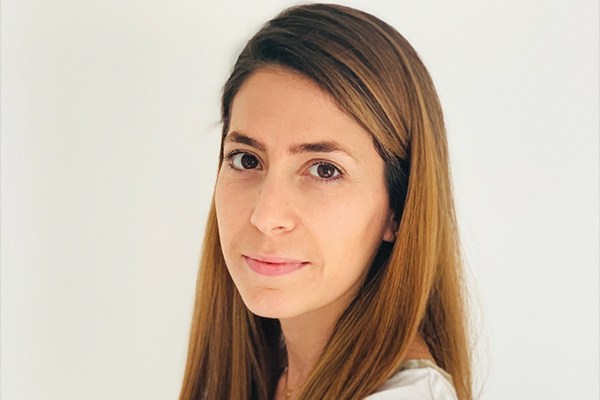 "For Facebook, this is a unique opportunity to reconnect with the full ecosystem including our community partners, understand the industry trends and chalk out new innovative ideas for the growth of this industry. While Covid-19 has altered how entertainment is consumed, for everyone that is involved in creating and publishing content, this has been a challenging time. Through CABSAT, we want to connect with publishers and highlight how we are enabling them to experiment with new formats and build sustainable revenue streams on our dedicated Facebook Watch video platform," commented Baz.
Khulud Abu Homos, Founder and CEO, Arab Format Lab, the force behind the startup that is crowdsourcing local talent in the Arab world, will spotlight strategies for empowering local talent in the filmmaking industry in UAE and Saudi Arabia.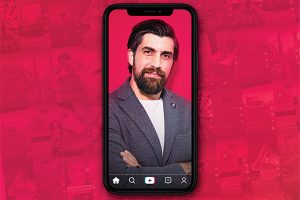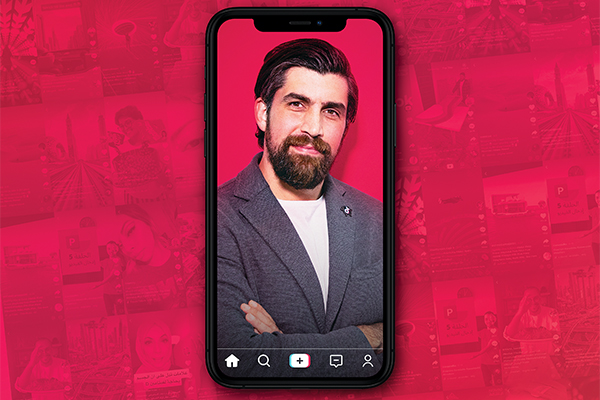 Rami Zeidan, Head of Video & Creative, TikTok, will discuss the rise of short-form video content, and how to engage Arab audiences and inspire creativity in a participatory way.
With CABSAT.Virtual ready to unite the media industry's creative experts and most sought-after technology suppliers to unpack and unveil the latest in consumption habits, digitisation efforts and next-gen revenue opportunities shaped by modern audiences, audiences can be assured of a great MENA experience.