A Saudi technology company claims to have rewritten the rules of compression with its new codec, which, if deployed will help in the mass deployment of HD and 4K in the region. In an exclusive interview with Vibhuti Arora, Selevision's CEO Dr Raed Khusheim speaks about the need for such technology and the way forward […]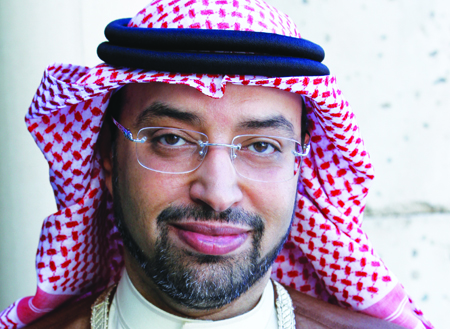 A Saudi technology company claims to have rewritten the rules of compression with its new codec, which, if deployed will help in the mass deployment of HD and 4K in the region. In an exclusive interview with Vibhuti Arora, Selevision's CEO Dr Raed Khusheim speaks about the need for such technology and the way forward
The paucity of broadband has been a major deterrent to the widespread adoption of HD and 4K channels in the MENA region. While it may take years to deploy a robust broadband infrastructure across the geographically diverse MENA, a Saudi Arabian company has created a technology that enables viewers to see HD-quality videos at a much lower bandwidth. At IBC this year, Dr Raed Khusheim, CEO of Selevision unveiled a technology that would speed up HD and 4K uptake in the region by compressing video files without impacting the quality at the viewer's end.
"As a technology and content provider, we are constantly innovating behind the scenes to develop products and services that improve access to content," says Dr Khusheim.
The result is Nukodec, a new codec, to compress the size of files to a more manageable size to carry over bandwidth as low as 1Mbps. Selevision is joining broadcast innovators worldwide with its very own innovation, which the company claims has rewritten the rules of compression. Developed by an in-house team of innovators, Nukodec is being looked at as an innovation set to revolutionise the way TV is viewed in the MENA.
"The idea is to offer the same level of picture quality, but with better compression, so there's less data to deal with," he explains.
Selevision started its journey with OTT with core packages of VOD, live TV, restart TV and catch-up TV services. Dr Khusheim says that despite offering a state-of-the-art service, the limitations of broadband in the region challenged the user experience.
"In the initial years, we faced several challenges. As we all know, broadband in the region is not the best and can be improved vastly. We felt there was a need for something that required less bandwidth. This was a need, and then followed innovation. We began to develop our own compression codec in order to save bandwidth without compromising quality. That's how the concept of Nukodec came about. The codec is a smart way to deliver quality within the limited resources available."
The algorithms for shrinking video content into an ever smaller package mean you can deliver higher quality content without using as much bandwidth. Good compression is the key to delivering quality ultra HD via internet or satellite. Smarter compression, rather than more compression, is the key to quality video.
Nukodec, demonstrated on satellite has been demonstrated for OTT channels before, but this was the first time it was used successfully to carry HD and 4K channels via satellite, using just 1Mbps and 4Mbps respectively.
The HD files are brought down from 10Mbps to a mere 1Mbps, while 4K ultra HD files are reduced to 4Mbps down from 25Mbps. A stable 25Mbps broadband connection is needed to run a single 4K (ultra HD 3840 x 2160 resolution) quality internet video stream via a streaming platform, and this is significantly brought down using compression.
"Having trialled the HD and 4K channels successfully using Nukodec, we are now ready to launch them with our partners in the MENA region. This IBC, we compressed the test channels using Nukodec and carried them over Arabsat. The attendees could view the quality and resolution, which was as good as the uncompressed channel quality. These are not just any full HD or ultra HD/4K channels, but full HD and 4K channels running respectively on 1Mpbs and 4Mbps, which is a first worldwide, considering that the international HEVC standards have only managed to compress up to 5.6Mbps," Dr Khusheim adds.
Designed to replace the H.264 and H.265/HEVC (High Efficiency Video Coding) codecs currently in use by the industry, Nukodec will be made available to industry players across the globe, allowing them to migrate to an advanced HEVC algorithm engineered by Selevision.
"We have written our own algorithm, which involves a slight tweaking of the HEVC codec with dramatic reduction in the file size. Many companies do transcoding but are stuck with the standard HEVC, and this is like HEVC with some tweaking based on H.265.
"The algorithm took about 18 months to develop but is constantly being improved. Our engineers are working on it to enhance it further for better motion compensation and spatial prediction and to deliver even better performance using less processing power," he explains.
Selevision's trial channels are already in place both in the OTT space and on satellite.
"The next step is to develop a business model. We are also looking at licensing our technology to transcoding and encoding companies. Talks are underway with a number of companies that have shown interest in our technology. It's still early days to name anyone though."
Selevision and Batelco's longstanding partnership enables Selevision entertainment services to be delivered to Batelco group users, with 14 markets in the MENA and beyond.
Since Selevision is offering its entertainment platform via IP to telcos and end users, the content – video on demand – being pushed must be re-encoded by Selevision with Nukodec, while the live TV channels running in full HD can be re-encoded in real time going through the Nukodec server. Content will be played on a receiver that supports HEVC, such as Andredo, Selevision's hybrid Android-based set-top box.
This offers great savings for content owners and service providers. Better compression means lower bandwidth, which in turn means more people can get HD. Dr Khusheim reiterates that SD needs to go and to make HD available to a majority, good compression is the way forward.
"SD in broadcast should be cut off. Many consumers have HD and 4K TV monitors, but a majority of MENA channels are still SD and offer SD content on MPEG-2. Nukodec potentially has the capacity to transform that. If you pay per megabyte, mobile or at home, lower bit rates mean cheaper HD viewing as well."
Nukodec is an HEVC-based codec playable on any HEVC player compliant device. HEVC is more processor-intensive and needs a high-spec hardware device to be decoded – a firmware upgrade may not be enough. Nukodec's hardware can be purchased by any independent party willing to re-encode its original content, with no need to go through Selevision or use Selevision's entertainment platform.
In order to deploy Nukodec, no changes are required of telcos, confirms Dr Khusheim. Selevision provides the content re-encoded, either off-line or in real time. The same applies to satellite operators. Using Nukodec to re-encode content, whether off-line or in real time, means more full HD and 4K channels can be accommodated on satellite, which in turn is expected to give rise to new business models.
DVB operators have a chance to increase their number of full HD channels eight- to ten-fold, and telcos and online operators will benefit by saving on streaming and storage costs.
"We believe HEVC will soon become the new industry standard, and envisage satellite operators, telcos and service providers to adopt new business models in the near future, thanks to the new technology at hand. Nukodec offers broadcasters the opportunity to increase the number of channels per satellite transponder, and while doing so, simultaneously enables them to improve the viewing experience of end users using internet, with the highest quality content available at the lowest bandwidth possible," says Dr Khusheim.
"With our testing phase now complete, broadcasters can now put Nukodec to use for both offline and with real-time encoding. The impact of this is potentially huge, especially in consideration of those with limited access to high-speed broadband."
Selevision is running tests on Arabsat's BADR5 with content which is transcoded in HEVC in full HD 1Mbps, and 4K content transcoded in 4Mbps. In addition to that, a Rotana channel with HbbTV applications and the Selevision Promo channel are broadcast on the same transponder.Arabsat turns full transponder capacity on BADR4, which covers part of Western Europe as well.
AFN (American Forces Network) uses Nukodec at bases throughout the world.
Future enhancements to the codec will make it more dynamic and enhance its features. More compression is on the cards, to make content delivery even faster. Selevision is also testing a few chipsets where hardware encoding can be applied.
All new phones in the market now support HEVC technology, which means Nukodec will be able to deliver mobile content as well.
The challenges
The main challenge in deploying the codec is that many set-top box manufacturers don't support HEVC yet – but "this is the technology of the future", emphasises Dr Khusheim.
"In five years, it will be difficult to find non-HEVC-supported devices. Revenue sharing with content providers is a lucrative proposition."
According to Dr Khusheim, MENA broadcasters need to focus more on local content. A starting point might be new business models that bring content producers in direct touch with consumers. Selevision claims the new codec will cut costs dramatically.
"We are devising a way to eliminate the middlemen. We are creating a platform where the content from the producer will reach directly to the user, something like a YouTube of satellite. There is no dearth of talent in the region, but it's the lack of proper business models that holds many back. Quality content has to be a good money churner and provide monetising opportunities to the content creators. Many of our young filmmakers are limited to hosting their content on YouTube. We are looking at creating more platforms for content over set-top boxes."
The minimum requirement for content producers will be to produce in full HD. Seevi is a video-on-demand platform where independent producers can host content. It's an ad-based platform, with revenue shared between the service provider and the content owners.
"We want the market forces to decide what needs to stay and what leaves. Pay TV networks too have an option to host their content on our platform. Selevision will provide a number of models, including pay per view or subscription service for monetising that content. We are not eliminating the role of anyone, but giving an additional option. This works to the advantage of customers who get a host of channels to choose from," he says.
Selevision is in talks with major broadcasters to host content on Seevi and offer new ways to monetise it. Most importantly, the platform potentially offers HD content to a wider viewership. Also in the pipeline are partnerships with telcos in the UAE, Egypt, Qatar and Kuwait, to offer their IPTV services on the Nukodec-based platform.
Selevision's test channels are presently running for offline content, but the company has the capability to re-encode real-time content as well. On the consumer side, an HEVC-enabled receiver is required.
"We are being supported by our partners and regional telcos to deploy the new codec. We will be utilising the strength of many."
As for the team that developed the codec, Dr Khusheim says that over the past 18 months, while the team was writing and testing the algorithm, they have had many failures before experiencing success.