Facebook will play an integral role in the two-day VIDXB event that is set to take place from December 8-9, 2017 at Dubai World Trade Centre.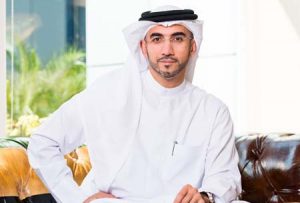 VIDXB, the MENA region's first official annual gathering celebrating online content creation, has announced Facebook as a strategic partner.
Facebook will play an integral role in the two-day VIDXB event that is set to take place from December 8-9, 2017 at Dubai World Trade Centre. VIDXB will offer a curated programme for fans, creators, and industry professionals alike. The debut event will coincide with the Dubai International Film Festival, which is being held from December 6-13 at Madinat Jumeirah.
As part of this partnership, Facebook will support VIDXB by facilitating the attendance and participation of regional and international creators with strong regional engagement and fan base. There will also be interactive and impactful on-the-ground experiences as well as meet and greets with regional and international online celebrities, while creators can network, relax and learn about both Facebook and Instagram's newest features and programs.
"With the staggering growth of online content creation and consumption, we know there is a huge appetite for an online video and technology-focused event like VIDXB to bring a face-to-face component to the region's creator communities. With the support of industry powerhouse Facebook, we are highly committed to shaping and driving the progression of online video content creation by trailblazing, regional storytellers," said Jamal Al Sharif, Chief Executive Officer of the Dubai Film and TV Commission.
Jonathan Labin, Managing Director, Middle East, North Africa, and Pakistan at Facebook added: "The MENA region is ripe with talent. People are quick to adopt new trends and formats. With 164m people on Facebook and 63m on Instagram in MENA, we'd like to support regional talent and content creators to keep telling their stories through video and other visual formats. VIDXB will be a celebration of this vibrant, growing, active influencer and creator community, both in person and online."
According to the Arab Media Outlook 2016-2018, the MENA region's traditional media landscape is progressively shifting towards digital media, the fastest growing media segment at 17% annually. This shift has been attributed to youth aged 15 to 24 in the region accounting for half the total population, resulting in an impressive increase in digital media engagement, not only as consumers but as producers of content as well. For example, a total of 79% of people in the UAE watched more videos online in 2016 compared to the previous year, according to a survey by Facebook IQ, which was done by research company Kantar Media.
Furthermore, online activity in MENA is at an all-time high, with the region's youth spending nearly two hours a day on social networks and mobile video. Social platforms such as Facebook have further demonstrated its impact on youth by becoming the preferred channel of choice for news discovery, development and distribution, driving the shift towards "breaking views" as opposed to "breaking news".  Facebook IQ research revealed that people in both the UK and UAE spend five times longer looking at video than static content on Facebook and Instagram.
VIDXB will cover a range of verticals, from lifestyle and beauty, to gaming, to technology and sports, and will promote knowledge-sharing through hands-on, experiential activations, workshops and training sessions. With the support of Facebook, the two-day event will bring together aspiring online storytellers, industry professionals and regional and international content creators all under one roof to create and share unforgettable experiences.
VIDXB will also kick off a year-round programme to promote local content, showcase emerging technologies, and facilitate skills development for Dubai's growing digital media talent pool.
Dubai Film and TV Commission (DFTC) will produce VIDXB in partnership with The Alliance LLC, the organisers of the Middle East Film and Comic Con, the largest pop culture festival in the region. DFTC is a member of Dubai Creative Clusters Authority.