Etisalat eVision IPTV network has introduced IndiaCast television channel News 18 India, which was introduced in the UK in July 2013. The channel has also launched in Singapore on SingTel's mio TV The English-language news channel is the international version of CNN-IBN, and focuses on the latest political, business, entertainment, sports and lifestyle news from […]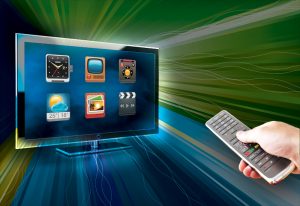 Etisalat eVision IPTV network has introduced IndiaCast television channel News 18 India, which was introduced in the UK in July 2013. The channel has also launched in Singapore on SingTel's mio TV
The English-language news channel is the international version of CNN-IBN, and focuses on the latest political, business, entertainment, sports and lifestyle news from India.
"We are delighted to bring a top-notch news channel from India to our customers," said Goh Seow Eng, MD of TV, SingTel.
"The highly anticipated 2014 Indian elections promises to be exciting and with News 18 India's special election coverage line-up, our customers will be able to get the most comprehensive view in the world's most populous democracy," he added.
Gaurav Gandhi, Group COO, IndiaCast, said: "After our successful partnership with SingTel mio TV to keep Singapore audiences entertained with channels such as Colors, MTV India and ETV Telugu, we are delighted to announce the launch of News 18 India, our unique current affairs and business news service. The channel will keep Singapore viewers up to date on all that is happening in India."
IndiaCast is reportedly planning to launch News 18 India in the US and Canada within the next financial quarter.