"Hanaghani Kaman Wa Kaman" is the first single from Elissa's highly-anticipated forthcoming album.
Lebanese singer Elissa, along with Haifa Wehbe, has released a self-isolation inspired music video to encourage people to stay home.
The new single by Elissa is titled Hanaghani Kaman Wa Kaman which translates to 'we shall sing again', giving both a message of hope, as well as a continued plea to practice social distancing and self-isolation during the current coronavirus pandemic.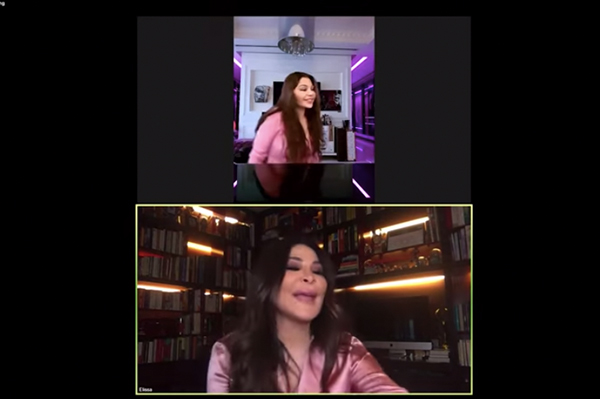 The clip, which was directed by Lebanese filmmaker Eli Rezkallah, features Elissa at her residence reaching out to Wehbe, who is also seen self-isolating at home.
In an Instagram post, Elissa wrote: "Just released my music video featuring @HaifaWehbe. We hope it will put a smile on your faces during these times as we get through it together. All the allocated budget for this project was donated to charity. Stay home and stay safe."