Net Insight has reported that net sales for Q2 of 2017 were down by some 30% on the corresponding quarter of the previous year.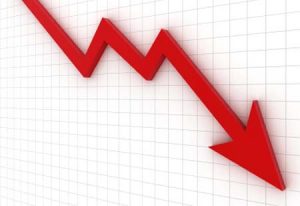 Net Insight has reported that net sales for Q2 of 2017 were down by some 30% on the corresponding quarter of the previous year. This means that second-quarter net sales are expected at SEK 90 – 95 million (US$10-15m), operating loss in the SEK 25 – 30m ($2 – 7m) interval, and negative cash flow of SEK 25 – 28m ($2- $5m).
Some of the earnings downturn has been attributed to the live OTT initiative. Net Insight simultaneously reported that estimated sales for the second half-year 2017 will be consistent with the corresponding period of 2016. The full Interim Report will be published on July 21.
In a statement, the company announced that the sales downturn for the second quarter primarily depended on the transformation within the  global media market, more investments being made in 2016 by end users and the 2016 restructuring at the company.
A statement released by the company stated:
"The global media market is in fundamental transformation, with customer needs and consumer behaviour being the drivers of change. This means sales processes involve more parties, take longer and are more complex than previously. In the second quarter, some customers were hesitant, needing more time to adapt their business to the new media landscape.
"In 2016, sales were positively impacted by several global events including the Brazil Summer Olympics and the UEFA Euros in France. Many customers decided to upgrade their systems at this time. The outcome was that 2016 was Net Insight's strongest-ever year, with sales of SEK 504m ($59m) and operating profit of SEK 52m ($6m).
"Net Insight executed strategic restructuring in 2016 designed to create a more customer-centered organisation. Instead of product segments, Net Insight created a portfolio with a complete offering. Its organisation was also altered, with new competence hired, which is taking time to have its full impact. A new Head of Sales is now in place in North America, and the change process is now largely complete. The expected outcome is a more homogeneous, effective and productive organisation."
Fredrik Tumegård, CEO and President of Net Insight AB said: "We're active in an interesting market in fundamental change, so forecasting market demand, which is obviously subject to inconsistent order flows, is a challenge," "However, we can conclude that we advanced our positioning in the quarter, and are continuing to drive the market forward. One example is live OTT, where we successfully executed an event jointly with STCC recently. The technology worked perfectly and the commercialisation of live OTT is continuing as planned. We feel secure in our long-term strategy, and are driving our business forward at full speed."