OSN and Viacom International Media Networks (VIMN) have expanded their distribution agreement adding three new channels for OSN subscribers.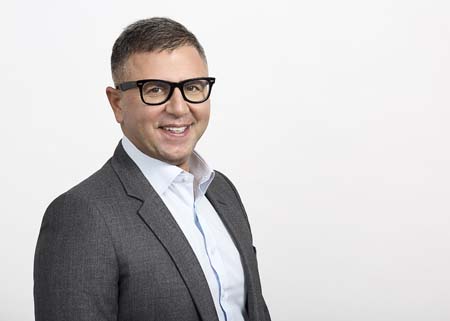 OSN and Viacom International Media Networks (VIMN) have expanded their distribution agreement adding three new channels for OSN subscribers. Kid's brand Nickelodeon launched NickToons on Feb 15th, and a Teen Nick On Demand channel, while VIMN's Paramount Channel is set to launch on OSN on April 15, 2017.
"It is great to be able to share more good news about VIMN's growing business in the Middle East," said Raffaele Annecchino, President & MD, VIMN SWEMEA.
"I'm very pleased to have reached another exclusive agreement with OSN for three new channels: NickToons, TeenNick and Paramount Channel. After launching the first Paramount Channel ever just five years ago, the MENA version will be the twelfth in the world, expanding the Paramount Channel reach to more than 94 million households across nearly 100 countries. The Paramount Channel in MENA is the next step forward in this rapid expansion and a very important launch. In addition to that, the launch of Nick Toons and Teen Nick reinforce our commitment to this market. In MENA, we are applying our Glocal strategy, which combines international brands and properties with local productions, as we're doing with Comedy Central with Ridiculousness and Comedy Central Presents, and I hope to do more in the future involving other brands in our portfolio.
"The partnership with OSN has been the key driver of our success in this region. Together we continue to find effective ways to expand the presence of the VIMN brands and deliver great content to audiences across the region. The expanded agreement reinforces VIMN's position as a key provider of international branded content across OSN's platforms.'
Emad Morcos, Chief Content Officer, OSN, said: "Continuing to deliver on our customer-first approach as part of #newOSN, we're delighted to expand our partnership with VIMN to increase the choice of only-on-OSN entertainment for our subscribers. The three new channels, in addition to the offering already available, give our viewers access to the very best entertainment from around the world. With most of this amazing entertainment also available on OSN Play, customers can choose how and when they enjoy their favourite shows and movies. The new channels brings even more value and choice and we will continue to expand our unmatched entertainment offering for the region."
Paramount Channel, the fastest growing brand in VIMN's international portfolio, will offer audiences a rich variety of blockbuster movies, contemporary series, and behind-the-scenes features, while the new NickToons linear channel features family-friendly animated content in English and in Arabic, including Kung Fu Panda: Legends of Awesomeness, Tuff Puppy, and the series Monsters vs. Aliens. The new Paramount Channel will be introduced at the 2017 CABSAT Congress in Dubai on March 22.
TeenNick is a digital library of Nickelodeon favourites, including iCarly, Sam and Cat, and Victorious, subtitled in Arabic and curated specifically for teenagers who can access the exclusive channel via OSN's On Demand platforms, OSN Play and OSN On Demand.
VIMN now distributes 9 brands in the Middle East exclusively on OSN including Nickelodeon HD, NickToons, Teen Nick, Nick Jr, Comedy Central; a Spike branded block – VH1, MTV Live HD; and soon Paramount Channel; with content available on the On Demand and OSN Play services and the NickPlay App and dual-language localised websites.