Lists are all the rage, so here's my attempt at clickbait. Here's a list of three things we learnt from Ramadan 2015 and number three will amaze you, says Chris O'Hearn Let's accept these as the new tenets of Ramadan viewing: Comedy is king. There is no pan-Arab audience. TV is not dead. Deadlines being what […]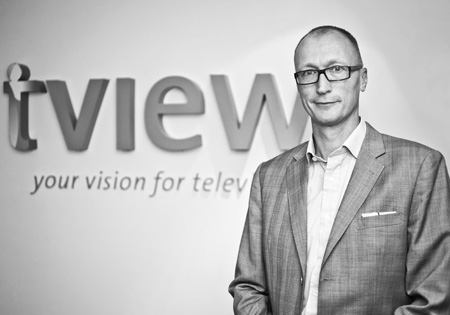 Lists are all the rage, so here's my attempt at clickbait. Here's a list of three things we learnt from Ramadan 2015 and number three will amaze you, says Chris O'Hearn
Let's accept these as the new tenets of Ramadan viewing: Comedy is king. There is no pan-Arab audience. TV is not dead.
Deadlines being what they are, I have to add the caveat that, at the time of writing, there are still a few days of Ramadan left, but I'll do my best to make comparisons to previous years.
Oh! How we laughed
Comedy always does well in Ramadan, but a lot of effort seems to go into big dramas and series. Undoubtedly, they get respectable audiences, but I suspect that on a cost-per-minute basis, they don't provide as good a return as relatively cheap humour. Everyone likes to laugh, whether it's with the family in the early evening or with friends late at night.
MBC always has some major set-piece historical drama, but this year's Alf Lelah We Lelah (1001 Nights) was consistently outside the top five programmes for all Arabs, unlike Saraya Abdeen in 2014. In fact, the top drama in both years was the old favourite Bab al Hara, now in season seven.
The difference this year was that whereas Bab al Hara conquered all in 2014, this year it had to settle for second place behind Ramez Wakel Al Gaw. Last year, Ramez and his practical jokes on unsuspecting victims only managed a third place.
In fact, Ramez packed a triple punch. Not only did the daily premiere in primetime get an average of more than 230,000 viewers and a stunning 30% share of viewing, but the repeats at 4am and again in the afternoon were the ninth and tenth most watched shows. If the viewing was unduplicated, it would bring the total to nearly 370,000 per day.
The 4am slot is a very clever piece of scheduling, designed to catch the bleary-eyed around Sohour as they prepare for the day of fasting ahead and are looking for some light entertainment, or even watching again what they saw the previous night.
It wasn't all about Ramez either. In third place was another comedy, Selfie, scheduled in early evening to capture family viewing after Iftar, strategically placed after the popular animation series Shabayet Al Carton, which captured seventh and eighth place, showing simultaneously on Dubai TV and Sama Dubai.
Six of the top ten programmes in 2014-15 were animation or comedy.
There is no pan-Arab audience
One of the things I hate being told as the head of the UAE TV ratings system is "It's only the UAE", as if the third largest Arab economy was barely worth a mention. In this scenario, advertisers, agencies and broadcasters focus TV heavily on Saudi Arabia and assume they will reach their targets in the UAE and other Gulf countries more or less by default, or through other media.
But the more intelligent advertisers have been telling me for some time that they see less and less spillover, and accept the need to target specific audiences.
A look at the programme and channel split between expat Arab and local Arab audiences more than confirms this.
Go further, and even in the top 20 programmes (again, a reminder that this is before the end of Ramadan), only four programmes overlap: Ramez, which is only fourth for Emiratis, Shabayet Al Carton, Selfie and Omna Rowayhet Alyana.
The message here is that if you want to reach an Emirati audience, you have to think beyond the channels aimed at pan-Arab viewers.
It also means that channels like Al Emarat and Sama Dubai can punch above their weight, even with individual programmes. Al Emarat, for example, was tenth as an overall Arab channel but halfway through Ramadan had the top Emirati programme in Shabeh Al Reeh, which doesn't surface in the top 20 for all Arabs. This sort of thing is missed by too many agencies and advertisers, who don't look sufficiently closely at the detail.
It's a trend which has only increased in the last few years and will continue to do so while authorities like twofour54 in Abu Dhabi and the new Dubai Creative Cluster support the development of UAE production and development, as they show every sign of doing.
TV is not dead
At the risk of contradicting myself, the audience in 2015 was smaller and watched less TV.
• The average Arab household watched about eight hours 20 minutes every day this year, compared to eight hours 33 minutes last year.
• The average daily audience was 494,000 in 2015, down from 519,000 in 2014.
But before everyone stampedes for the lifeboats, let's take a closer look at these figures.
First, and very importantly, recall what was happening in summer 2014: the World Cup. It had a significant impact on viewing, especially in the late evening and early morning, with the knockout stages and final taking place during Ramadan.
Second, both 2014 and 2015 were up on 2013 ,when the average daily audience was under 400,000, as Chart 1 shows. It's based on Total TV so it includes any time the TV was on, even for channels tview doesn't monitor, so it's a good benchmark.
The average audience shows us how much TV was watched. It's the same as saying that around 500,000 people watched every minute of the day.
A more important figure might be the overall reach – the number of people who switch on at any given time. This shows that reach has been increasing and, in fact, increased from 2014 to 2015. So more people watched TV; they just consumed a little less of it each.
The other piece of evidence I submit in defence of TV is the popularity of repeats. If people are indeed flocking to video on demand, second screens and so on, surely repeat episodes will be the first to suffer? Why wait for something in the linear environment when you can see it any time, anywhere?
The answer is multi-faceted, but at heart, it lies in the enduring popularity of television as a social medium enjoyed as a sit-back experience.
Social media
That brings me to a final point on social media, and specifically, Twitter.
Over Ramadan, EMMC and Kantar, which operates the tview panel, piloted a new form of research called Twitter TV. So far, this is up and running only in the UK and Spain. Nielsen runs a similar service in the US.
It's based on looking at TV hashtags related to programmes, actors, channels, etc in a window around programme transmission time. From that, we can calculate the number of tweets, retweets, total impressions and views, and a host of other data. We can even drill down into brand affinity, answering questions like are people who tweet about this programme likely to also tweet about brands and vice versa.
As it's only a pilot and we're still analysing and digesting the results with the channels which took part, I can't at this stage offer any detailed insight. It's also based on regional activity, so correlation to programmes is difficult. What's remarkable, however, is the amount of activity about television. Social media and TV really are very complementary, not competitive.
For the most talked-about programme on Twitter on a busy day, there may be more than 50,000 tweets by about 25,000 authors, peaking at over 1,000 tweets a minute.
From what we can see, the pattern tends to work around tweeting during ad breaks. Looking at how this varies in different types of programmes will be one of the areas we'll be looking at… but that's another article.
Christopher O'Hearn is GM of Emirates Media Measurement Company, which has rolled out tview, the UAE's television ratings and audience measurement system, the first in the Middle East.