Integrasys aims to help further the scope, certification, and industry adoption of the DIFI standard.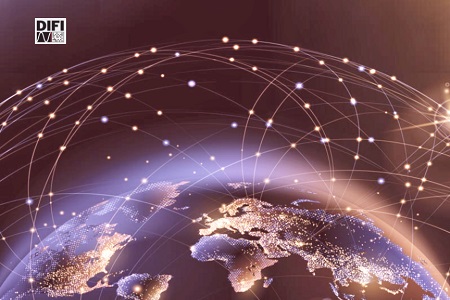 Integrasys has joined the DIFI Consortium, an independent space industry group, formed to advance interoperability in satellite and ground system networks.
Integrasys joins a growing roster of leading organisations in the space industry coming together to form the Digital IF Interoperability Consortium. These organisations are contributing to the innovation of digital transformation of space, satellite, and related space technologies for the benefit of the industry.
In a statement, the company said: "Joining DIFI is a potential opportunity for Integrasys to enhance our product line with further capabilities that today is fully virtualised. Our product line focuses on network design, deployment, maintenance, monitoring, enhancement, and management of spectrum, solving any possible interferences for government and commercial markets. The company sees great value in being part of this consortium for bringing digital IF/RF to life and solving current industry and customer challenges in a seamless and automated manner."
Alvaro Sanchez, CEO of Integrasys, added: "We are very proud of being part of DIFI, as the organisation is completely aligned with Integrasys DNA, and for the coming years, we will be working very hard on developing new products and helping partners on seamless adoption of digital IF and cloud enablement. Also, thanks to digital IF we are able to enhance our Interference Management product lines; therefore, we see a very bright future with DIFI."
Stuart Daughtridge, DIFI;s Chair, stated: "At DIFI we are pleased to welcome Integrasys as a member bringing their recognised expertise in software development for the SATCOM market. Integrasys complements our existing members at the consortium and will help further the scope, certification, and industry adoption of the DIFI standard."