Sateliot's first nanosatellite has passed all the technical phases of testing and verification of its systems.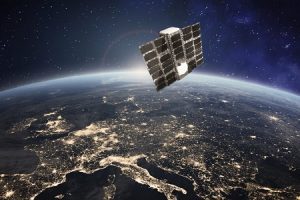 Satellite telecommunications operator Sateliot which will launch a constellation of nanosatellites to democratise the Internet of Things (IoT) with 5G coverage – has materialised the first implementation and in-orbit demonstration of the 5G NB-IoT stack by nanosatellite, that will allow extending coverage for mobile operators.
In this way, Sateliot validates its project by confirming that the service tested in the laboratory is already working on the first of its nanosatellites orbiting in space. Thus, the company has verified that the signals can be transmitted by the fast-moving satellite (LEO-600) and detected and decoded by a device on the ground.
Precisely, this technical advance comes at the same time when 3GPP, the body that periodically brings together the main players in the telecommunications sector to define the various communication standards, has approved the inclusion in the definition of the 5G-IoT standard of 'scenario 4' or also known in the sector as 'Sateliot scenario' in which low orbit nanosatellite networks are contemplated to provide IoT services.
Thus, barely a quarter after its launch aboard the Soyuz rocket, Sateliot's first nanosatellite has passed the so-called commissioning, all the technical phases of testing and verification of its systems, and is now ready to offer 5G-IoT connection to companies and institutions with which it has already signed collaboration agreements.
With this preliminary pilot testing phase, the company will obtain useful information for the evolution and integral design of its constellation, which is expected to start offering commercial services to telecommunications operators in 2022.
Commenting on the development, Marco Guadalupi, CTO of Sateliot, said: "All technical tests have shown that the satellite works, so this endorsement of our value proposition now allows us to test our services in real environments, and to start new missions with new satellites to continue advancing in the technological validation of our project."
Sateliot claims to be the first satellite telecommunications operator that will provide global and continuous connectivity to all the elements that will make up the Internet of Things (IoT) universe – such as the connected car or the connected home – under the 5G protocol.