Starz Play has revealed that it has raised additional funding in 2017 and secured a total of US$125 million since its launch in 2015.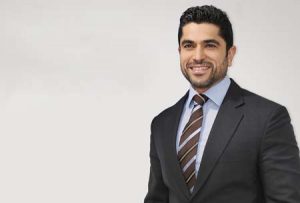 Starz Play has revealed that it has raised additional funding in 2017 although it hasn't divulged the amount it has secured recently. The digital video platform has raised a total of US$125 million in funding since its launch in 2015 with all of its investors including Starz, a Lionsgate company; new investor, State Street Global Advisors (SSGA); and media and technology investment firms SEQ Capital Partners and Delta Partners.
The new investment funds will go towards enhancing Starz Play's customer experience and acquiring new programming so as to strengthen its position in the region. Starz Play claims to have more than 700,000 paying subscribers at present.
Speaking about the new announcement, Maaz Sheikh, CEO of Starz Play, commented: "We appreciate the continued support of the strategic investors to the Starz Play family. In recent months, Starz Play has introduced several service enhancements, including a download function for offline viewing, expanded telecom partnerships in North Africa, and expanded content partnerships to all major Hollywood studios. At the same time, our ability to offer localised content that caters to the GCC and North Africa market makes us truly unique in the region."
Chris Albrecht, Starz President and CEO, added: "Starz is proud to extend its support through further investment in the Starz Play service and management team. As the first Starz-branded service outside of the US, the success of Starz Play in the MENA region highlights the tremendous growth potential we see for on-demand video streaming services in this competitive market. As a result, Starz and our partners SSGA and SEQ Capital Partners continue to evaluate future opportunities to expand the service in new territories outside of the MENA region."
Anandh Hari, Managing Director of SSGA, continued: "As Starz Play closes in on the milestone paying viewer figure of three quarters of a million regional viewers, our strategic investment continues to reap dividends. We look forward to prolonged growth across the MENA region."
In May 2017, Starz Play reported a total of 95 million viewing sessions across the MENA region, making it the 11th most visited website in Saudi Arabia and 25th in the UAE, according to SimilarWeb May 2017 data. As of May 2017, the Starz Play Mobile App had been downloaded on more than 1.6 million devices, according to a press statement from the company.
Starz Play claims to be the only video streaming service that provides convenient sign-up and payment options through mobile devices, a feature that is now available in 12 countries with 14 leading mobile carriers. Starz Play also recently added a temporary "download" function for customers on-the-go. The function allows users to save their favourite boxsets and movies to personal devices for easy offline viewing. Downloaded content can be stored on the device for up to 30 days.