We ask a few senior industry executives what they thought about the potential for such a platform in the region.
Several discussions have been cropping up in various circles about the need for a collaborative OTT platform like Hulu in the MENA region and how this will be the way forward. We took this opportunity to ask a few senior industry executives what they thought about the potential for such a platform in the region
Fares M. Sayegh, General Manager, Roya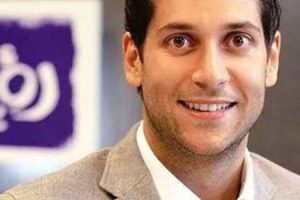 "Non-linear media is the way forward. There's no room for linear TV any longer: OTT content is the future and will be replacing linear TV sooner rather than later, regardless of infrastructural and regulatory limitations. With so many content producers and linear TV stations available, it is essential that a collaborative initiative is set in place to present all this content through a select few OTT platforms, rather than hundreds of them. The MENA region has fallen behind with this transition. Soon, we will see more players exiting the market as a result of it. On the bright side, some players are adapting and transitioning as are we, in the hope of bringing new platforms into the spotlight."
Karim Sarkis, CEO, Sync Media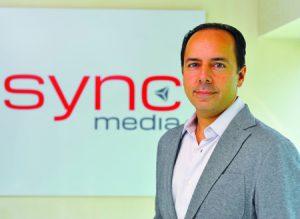 "A single multi-platform destination for recent broadcast network content owned by multiple broadcasters with an AVOD/SVOD model is needed.
"It would cost less to build, less to operate, less to market, content costs would be lower, programme discovery would be easier, subscriber acquisition costs would be lower, the data it would generate would be valuable, and a viewer wouldn't have to download 10 different apps or register in 10 different services to get their content. But it doesn't exist.
"Instead, we have a plethora of standalone channel VOD sites, duplicate smartphone apps, and yet another press release trumpeting the latest me-too Smart TV app. Individually, these hardly make a dent in market share while MBC's Shahid dwarfs every competitor. None of these standalone services have a serious chance of gaining enough scale to be relevant, primarily because the channels they are based on themselves don't have enough share of audience across the region.
"So why doesn't it exist? The answers vary from concerns about brand identity, customer data, revenues, geographic differences and strategic direction. These may all be valid reasons, but they cease to be meaningful in the face of the negative economic reality of the standalone platforms. I think the true reason is the inherent lack of cooperation and mistrust between broadcasters in the region.
"The path to building a Hulu for the Middle East and making it a commercial success is not a mystery and can be gleaned from the lessons of the US market. However, it would take a bold move from a pioneering broadcaster to bring different players together, and that is a much more difficult task."
Sanjay Raina, Senior VP & GM, Fox Networks Group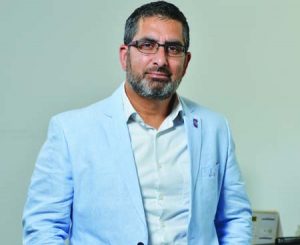 "What we are seeing right now is only the tip of the iceberg. Finally it's about video delivery, and aren't we already deluged by what's available on the internet and yet, not fatigued? It's a typical case of reverse content engineering. The customer doesn't know what he doesn't know, and when served with appropriate content, laps it up. How it is served, and who serves it, is secondary.
"I am not sure whether we have anything close to an overspill in the MENA region just yet. The game has just begun, and only those who deliver a world-class, simple and yet arresting interactive experience will survive. There is no need to look for consolidation just yet, since relevant content will dictate all economics. My only anxiety as a TV executive is the fact that all services are priced low. If linear pay has economic issues at $40 ARPu, what would be the fate of services at $4 ARPu? In that respect, services may look for alliances and consolidations because the economics don't work.
"Then again, we have more than 50 brands of soaps to choose from. So why not OTT? Collaborative platforms will emerge around the world, and I am certain a Hulu lookalike will soon set foot here. I look forward to a viable Arabic-language OTT player that seems to be missing currently, and why not 10 of those if they have compelling content?"
Christophe Firth, Principal, A.T. Kearney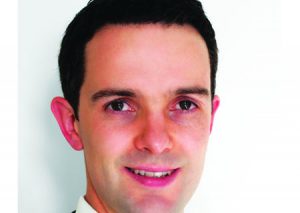 "We are living in an age of content overload. This overload is in both linear TV (there are over 1000 TV channels in MENA) and online video (there are close to 1500 SVOD services globally). But the one constant is that people only have 24 hours in the day. This means three things for video service providers.
"1. The battle for eyeballs cannot only be about content. Content is still king, but it is joined in the castle by brand positioning and user experience. Brand positioning is critical. Each linear channel and SVOD service needs a clear position in people's minds to fulfil a specific need. For example, E! is positioned as a go-to channel to fulfil the "hard-day-time-to-slump-back-in-the-couch-and-tune-out" need, mainly for the middle aged female demographic looking for lean-back viewing.
"User experience is more about lean-forward viewing. The likes of Netflix have raised the bar on what people expect from video content providers. Data-driven innovation in the curation of content, technology to enhance viewing, and customer relationship management is critical. Channels and SVOD services that do not offer unique content, a clear brand position, or a distinct user experience will increasingly struggle.
"2. Distribution platforms are here to stay, but need to become smarter and more data-driven. People need to find content quickly and easily. The average American spends eight minutes per linear session channel-flicking and 16 minutes per Netflix session deciding what to watch. At the same time, they do not want to have seven or eight separate subscriptions for video content.
"We have started to talk about "Content Navigators", players that address these issues. Amazon is going after this role, to replace the classic pay TV operator leveraging their 80 million prime subscribers. Amazon Video only launched in the Middle East in December 2016 but could become the biggest threat to the incumbent DTH and IPTV service providers.
"3. There will be a rising number of market exits, acquisitions, and partnerships as the sector reshapes itself. The City7 news channel shut down in April and this is by no means unique to the Middle East. Australia's Ten Network, a former market leader, recently went into administration and there will be many more, especially amongst channels that do not meet the requirements that I mentioned above. M&A may come into play but I would say that partnerships will be more prominent. Hulu, Freeview, NlZiet – this kind of partnership model will become increasingly prevalent as broadcasters realise the need to build scale and network effects. The Middle East is ripe for this, especially in SVOD as the region is young and already leads the world in YouTube viewership per capita. If the players can put their differences aside and build common platforms, there is a huge opportunity to be realised."
Martin Stewart, CEO, OSN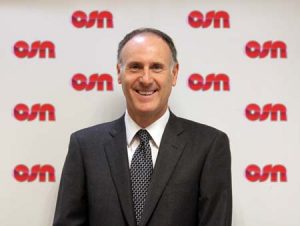 "In an increasingly digital and mobile-savvy world, consumer viewing habits are fast changing. The MENA region is no different and OTT platforms here continue to gain traction. We see strong opportunity for both linear and OTT platforms, given the untapped potential of the entertainment market and the strong growth in internet and smartphone penetration.
"Accordingly, as part of the next phase of the new OSN strategy, we are now bringing our enhanced OTT platform WAVO to the region, to provide entertainment everywhere for everyone, at a price to suit every pocket. Developed in the region for the region, WAVO is OSN's online and mobile app entertainment platform that sets itself apart through unique features such as live TV streaming, convenient and flexible packaging, and popular Arabic content available on demand. With greater flexibility and unprecedented viewing experiences, OSN is diversifying the OTT landscape in MENA with WAVO, by taking the consumption of entertainment to a new level."