Operators must be free to choose the platform that delivers the best user experience and cost efficiencies to compete, whether that is a hybrid STB, a USB CAM or delivery direct to the TV.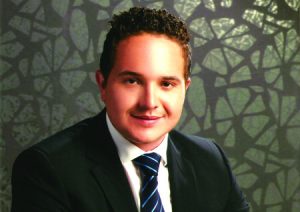 It has been predicted that global OTT market revenues will reach $65 billion by 2021. This is largely being driven by increasing uptake and the global expansion of services like Netflix, which launched in the Middle East last year. In the meantime, a recent report from IDATE predicts that the number of pay-TV subscribers will double in the next five years in the Middle East and Africa, partly fuelled by the growth of OTT video services. The same report also states that more than 80% of households in the MENA region receive their television programmes via satellite. It's clear from these statistics that demand for quality content across platforms continues to grow both regionally and globally.
The main challenge for operators is to navigate this converging ecosystem and ensure that consumers receive premium content securely, with the best possible user experience. Unlike a couple of years ago, when pay-TV operators viewed services such as Netflix as direct competitors, operators today are looking for ways to collaborate with such services or even non-traditional TV platforms.
It's clear by now that we are not living in an either/or scenario. Collaboration, or at least strategic co-existence, is often a practical and efficient way to enhance the overall user experience, a key differentiator in today's competitive market. The common approach for operators is to offer a hybrid settop box (STB) with linear TV and OTT services – whether their own or from a partner such as Netflix. This way, the operator controls the HDMI 1 and gets consumers to pay attention to its content instead of the OTT apps on the smart TV.
In fact, Android TV is an excellent option for operators who want to launch a hybrid STB quickly, with low development and operational costs. By leveraging built-in features of Android TV, operators can add their broadcast service in six to nine months and give consumers instant access to thousands of OTT and other apps in the Google Play Store. Android TV allows operators to futureproof the STB and expand business opportunities beyond media. Securing this open platform requires careful planning, but it is well worth the work for the benefits Android TV offers.
However, what if the consumer is on the fence about your broadcast service? How can you make the sign-on process easier and cheaper? There are now two more ways for operators to do so: one is to embed CA directly into TVs, the other is to give them a small CI plus 2.0 USB CAM that plugs into the TV.
At IBC 2017, both of these approaches have been announced as a reality, to offer premium content to consumers easily and cost-effectively. With pre-integrated pay-TV security capabilities within a TV, consumers can now have the best of both worlds – instant access to their favourite pay TV service on the big screen, without extra equipment. For operators, this has the potential to make subscriber acquisition easier by providing consumers with frictionless instant access pay-TV services on a new TV that they purchase. CI plus 2.0 USB CAM offers another cost-effective method for operators to provide consumers access to pay-TV without an STB.
The world is going unmanaged in the long term: consumers love watching content on tablets, mobile phones, game consoles and smart TVs. But for at least the next 10 years, broadcast services in MENA will remain important. Operators must be free to choose the platform that delivers the best user experience and cost efficiencies to compete, whether that is a hybrid STB, a USB CAM or delivery direct to the TV. The right security partner will protect the operator's overall ecosystem and business model.
Khaled Al-Jamal is Head of Sales, MENA, Irdeto. The company recently announced the launch of TV Cloaked CA and a partnership with Vestel to integrate pay TV security directly into TVs.