"Educating consumers about the damage that piracy causes could have a real impact on the problem": Khaled Al-Jamal, Head of Sales, MENA, Irdeto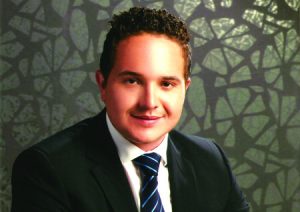 The media industry has been undergoing unprecedented changes, driven by technology innovation, new entrants and ecosystem fragmentation. With consumer expectations around OTT increasing, this will continue to be a hot topic, in addition to the related piracy challenges. We also expect watermarking to be a hot topic, and this is something we will certainly be focused on. For pay-media providers to secure the rights of UHD content and early-release movies, they need to have a watermarking solution. This is also crucial for live sports, as the impact of piracy in a short revenue window for content like this can be substantial.
From a MENA perspective, one of the biggest challenges the pay-TV market faces is fragmentation, and there is a need to simplify and reduce the consumer price entry point and experience. With OTT video consumption on unmanaged devices growing rapidly in MENA, we would expect this to be a key point for discussion around this market.
Going forward, we expect to see a focus on new ways to address the ongoing challenges as already outlined. Major advances we would expect would be around the use of open platforms such as Android TV, and the growth of artificial intelligence. We would expect AI to begin to take more of a prominent role in new products. From our point of view, AI plays a key role in enhancing and automating security functions.
For example, to combat redistribution piracy, AI enables the detection of illegal streams through semantic analysis of social media advertisements and/ or web page indexes, and by enabling inspection of visual elements in the redistributed content, matching it to the original source. The key benefit is the scale at which the system can operate, and this is particularly important for live sports piracy where there are thousands of pirate streams which need to be analysed in real time.
Android TV – a technology disruptor
One of the trickiest challenges today for operators is how to secure and deliver content consumers want for both managed and unmanaged devices without multiplying efforts and cost. To make the transition even harder, Hollywood studios and sports rights holders have also raised security requirements for premium content such as 4K UHD.
We also expect the debate around Android TV to continue. Android rose from zero to global dominance of mobile markets in under seven years, so it's little wonder that Android TV is being taken seriously as a disruptor. Despite security concerns around Android being an open platform, which can be addressed, Android TV should be a serious consideration for operators' next STB platform.
Irdeto will be showcasing its 360 Security suite [at IBC 2017], which provides comprehensive security for movie studios, sports rights holders and OTT and broadcast operators across the content value chain.
Middle East strategy
Every global market has its nuances, and a slightly different approach will always be required. OTT piracy or content redistribution is a global problem which impacts the MENA region as much as anywhere else, so our strategy does not change drastically here. However, fragmentation is also a challenge in the pay-TV market in MENA and we continue to work with operators to ensure premium security is an enabler through our 360 Security suite. This includes online piracy detection and forensic watermarking technologies for live and VOD content across broadcast and OTT operator networks. We believe that this will improve the overall pay-TV experience, allowing operators to grow their business.
Another important facet of our strategy in MENA is working with operators to educate consumers on piracy. In a recent consumer piracy survey that we conducted, of the respondents who view pirated content, 46% in Egypt and 47% in the GCC said they would stop or watch less pirated content if they understood the negative impact of piracy on the media industry.
When it comes to awareness around the legality of pirating video content, the survey also showed that nearly a third of all consumers in MENA (29% in GCC and 30% in Egypt) don't know whether it is illegal to share or produce pirated video content. This suggests that educating consumers about the damage that piracy causes could have a real impact on the problem.
Khaled Al-Jamal, Head of Sales, MENA, Irdeto