"To successfully own a share of the OTT pie today, companies need to deliver consumers the content they want, on their preferred device," says Rick Cordeiro.
Rick Cordeiro is Director of MEA, Brightcove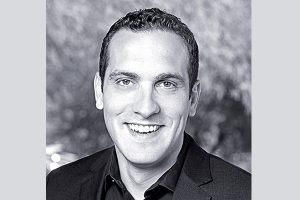 Subscriptions to VOD services globally are expected to top 947m by 2024, leaving content owners and licensors considering the many paths to executing their OTT experiences. This can be leveraging massive content libraries, creating direct-to-consumer (D2C) offerings, or using VOD content to create more targetted linear channels. Today, broadcasters must meet viewers' changing appetites, as competition is growing with higher viewership numbers.
To stay competitive, companies need to organise their strategy into five parts: content, technology, monetisation, marketing and operations.
With content, there are four main consumption screens: connected/smart TVs, smartphones, tablets, and personal computers. While all content types can be watched on every device, each has unique qualities that consumers prefer, so all screens should be accounted for in a strategy to optimise viewing experiences and engagement.
There are four factors to consider. One is the audience's media preference. We need to understand which devices and apps target audiences are using to stream content: iOS vs. web, native vs. web apps, or smart TVs. Consumers also watch different types of content, e.g. short- or long-form content. For example, in 2019, Middle East consumers claimed mobiles were their device of choice for long-form content.
Secondly, we need to gauge how and when target viewers prefer to consume video. Are they binge-watchers, or do they consume content in the morning versus the evening?
Thirdly, we need to understand their content preferences. Understanding whether consumers watch live and/or VOD helps firms gauge how they should tailor content for each platform.
Audience location is also important. Preferences vary based on factors like regional market maturation, internet and device trends, and more. To scale globally, companies must cater to their entire audience base, and know how to deliver content to mobile-first/mobile-only users in developing countries.
Establishing a reliable, scalable tech strategy that reaches audiences widely is essential. Companies need to understand what devices consumers are watching content on. In late 2019, the Middle East saw video views increase 138% for smartphones while the global smart TV market will be valued at $253bn by 2023. Last year, the Middle East also saw a double-digit growth in video views on connected TVs.
OTT platforms and services need to be adaptable and safe. News-based broadcasters need to push content out at scale, at peak times, while also securely and confidently protecting content. This means using platforms that have advanced security features like DRM, watermarking, domain and IP restrictions, and geo-restriction.
A number of factors also go into successful monetisation models. With a strong existing audience, SVOD is a safe option, while for a region where content piracy is rampant, AVOD is better.
The budget also matters as SVOD traditionally survives by unique, often original, content, so they have a high cost of customer acquisition and retention. Most also require a large marketing budget to engage customers in new content.
Other models to consider include hybrid (both a freemium ad-supported service and subscription offering), transactional VOD and TV Everywhere.
Once a marketing strategy is achieved, retaining a loyal audience is important. As online marketing strategist David Meerman Scott said, "fanocracy" is key, referring to "turning fans into customers and customers into fans." As Scott points out, organisations must cultivate true fans and this involves going beyond superficial online communications and becoming more than your product or offerings.
The final bit is operations. For example, who is going to run the platform – an insourced or outsourced team? If outsourced, firms need to establish the support protocols between multiple vendors and determine whether it's better to go with less vendors to minimise complexities. To successfully own a share of the OTT pie today, companies must deliver the content consumers want, on their preferred device.
While content and technology play big roles in achieving this, monetisation, marketing and operations will help get a company across the OTT finish line.