Content creators around the world have the chance to win the new PXW-FS5, which brings flexible handheld shooting and complete creative control Sony has announced an exclusive competition to celebrate the creativity and spirit of content creators everywhere, with one lucky winner set to claim a brand new PXW-FS5 camera for their work. Unveiled at […]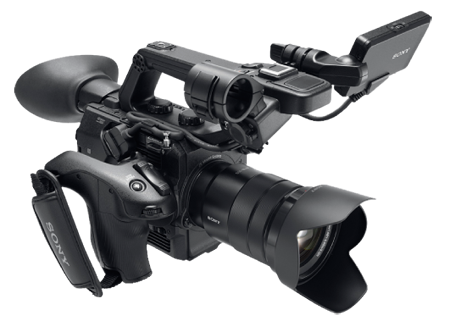 Content creators around the world have the chance to win the new PXW-FS5, which brings flexible handheld shooting and complete creative control
Sony has announced an exclusive competition to celebrate the creativity and spirit of content creators everywhere, with one lucky winner set to claim a brand new PXW-FS5 camera for their work.
Unveiled at IBC 2015, the compact new PXW-FS5 provides unsurpassed on-the-go shooting with stunning 4K image quality, in even the most demanding of conditions. The camera weighs only 0.8kg, with an ergonomic weight balance to ensure comfortable handheld shooting.
Sony is now giving filmmakers of all abilities the opportunity to win a PXW-FS5 for themselves. In a global competition, entrants are invited to submit a two-minute film under the theme of "No More Limits", which will be scored on creativity and uniqueness as well as the difficulty level of the shots captured.
Eligible submissions should be uploaded to YouTube and entered on the Sony Professional website by 31st October. The videos which receive the most YouTube 'likes' from the 1st-15th November will form regional shortlists, with Sony Independent Certified Experts selecting their favourites as part of an exclusive webinar in early December. Finalist from the Middle East & Africa region will win a Sony a7S II and will be entered into the global final to win the PXW-FS5. The grand winner will also be announced during the webinar.