Cinematographer Harvey Glen tests the Fujinon Cabrio Premier PL mount lenses and gives us his verdict.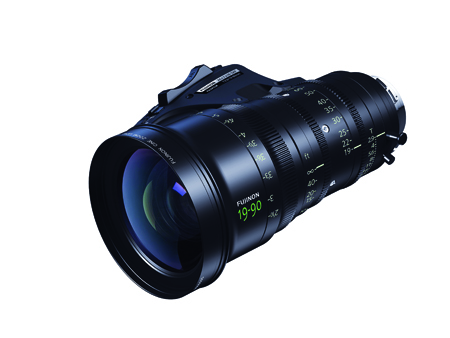 Cinematographer Harvey Glen tests the Fujinon Cabrio Premier PL mount lenses and gives us his verdict
There are so many cameras available, all of which are talking resolution and making big claims. In order to maximise the capabilities of your camera, however, it is imperative to have good quality glass in front of them.
I recently tested the Fujinon Cabrio Premier PL mount 19-90mm and 85-300mm. These lenses are both cine zooms that marry the quality of high-end optics with ENG capabilities. Both lenses have a built-in servo demand. This is incredibly useful and the only PL mount zoom lens that I know to do this.
The servo allows you to plug in both a zoom and focus demand without all of the usual accessories you would need for a traditional cine zoom. It also serves as an ENG hand grip, reducing the requirement for any bars for hand-held operating. The servo is removable, so if you want to cut down on the weight, you can reduce the 19-90mm from 2.7kg to 2.2kg.
The lenses have a macro, another feature one would relate to an ENG lens. However, before you stop reading due to the many mentions of ENG, these lenses are far from that! They have exceptional optical performance, rich contrast, high resolution and super colour fidelity.
I was filming with the British chef Jamie Oliver recently. He likes to move very fast, and as a cameraman, you equally need to be quick-witted to physically keep up with your subject.
The show remit was that it must look cinematic. We shot several cooking sequences on the Sony F55, mostly hand-held. Having the range of 19-90mm was incredibly useful, as the servo proved to be crucial to quickly reframe and change shots, and also smoothly zoom in. I continuously used the macro to get big close-ups of ingredients, something that would have been impossible with another cine zoom.
The lenses also benefit from having an adjustable back focus, a feature that is very important with zoom lenses. If you're moving between different camera models, then each one might have a slight difference in the back focus due to the distance of the CCD. Being able to easily adjust this is vital.
The 85-300mm is a very short and light zoom weighing only 3kg with the servo, which is also removable. This size and weight is very rare!
I used this lens when filming in a date farm. We needed some long lens shots of a character making his way through the dense leaves. We hiked a fair distance into the farm, where the foliage was at its thickest. It was super easy to transport this lens, and there was no need for any extra set-up time that you would expect from a 24-290mm Optimo. The director, Bruno De Champris, loved the servo so much that we incorporated a contra zoom shot into our film.
The base stop for both lenses is T2.9, and they have nine blades. With the 85-300mm, it does change to a T4 above 218mm – a small price to pay for what the lens gives back in ergonomics and quality.
The last project I used these lenses for was Dubai Walls, a series of films about high-profile street artists painting at City Walk in Dubai. I combined hand-held informal documentary filming with high-end crane work. This project was shot on the RED Epic 4K.
Having the range of focal lengths with just two lenses made the project a complete joy. I could quickly move from the 19-90mm to the 85-300mm in a matter of seconds, with no real weight change to worry about. In addition, we had the same size front element and the lenses are true 4K+.
The price is fair at approximately $39,000 for the 19-90mm and $42,000 for 85-300mm. There are more lenses in this range, including a 14-35mm, a 20-120mm and a 25-300mm. Sadly, I didn't get to test these yet.
Lenses, unlike cameras, can be a long-term investment if chosen wisely. If you know you're going to need a PL mount zoom lens, then the 19-90mm and 85-300mm could certainly be the ones for you.
Harvey Glen is a Dubai-based Cinematographer. He can be reached at www.harveyglen.com.