Modern MAM systems are capable of simplifying the production environment and adapting workflows to optimise production Considering the plethora of sources for media assets and the number of platforms in which these assets need to be used, the implementation of an effective media asset management (MAM) platform that benefits the entire chain of production has […]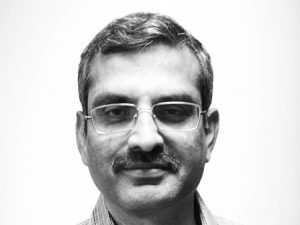 Modern MAM systems are capable of simplifying the production environment and adapting workflows to optimise production
Considering the plethora of sources for media assets and the number of platforms in which these assets need to be used, the implementation of an effective media asset management (MAM) platform that benefits the entire chain of production has become critical.
Today's best MAM systems are capable of simplifying the production environment and adapting workflows, while providing the related tools needed to optimise the production of the many versions and variants an asset needs to be delivered in. Production teams need a comprehensive collaborative platform, with a common user interface, that manages all content in a central repository while producing video files for multiple platforms. Access to tools and assets must be regulated – not only for security, but also for usability. Permissions for accessing and editing projects need to be customised to specific team members or open for everyone to collaborate.
Storage & Database
Availability of assets is important and to be able to find these easily and quickly when needed is the key to efficient media production, which requires easy access to the right assets at the right time. For this to happen, numerous production staffers must be able to access a reliable central repository where assets are stored, searched for and retrieved along with a cutting-edge file management system. Users must be able to access this content simultaneously. In the past, this central storage was located on site within the broadcaster's facility. Today, the same capability can be expanded into the cloud, enabling professionals located anywhere in the world to access files and collaborate in real time. Indeed, cloud-based storage will be key to keeping up with the ever-increasing demand for more content that needs to be accessed and shared across multiple sites.
Integrated and streamlined tools allow asset production and delivery to any platform in one workflow, enabling content packaging and delivery that is dramatically more efficient than traditional workflows. Extensive vendor experience – from high-profile live entertainment events to major sporting events like the Olympic Games and the World Cup as well as live newscasts – provides a unique understanding of the requirements for these fast-paced productions. Field-tested technology helps customers quickly find content stored on servers and sends it to the right desktop for further processing (editing in an NLE, or graphics for promos). The underlying infrastructure should be able to manage all types of media during production – including for ingest, cataloguing, archiving and editing.
Metadata flow
The effective management of metadata flow through the system can greatly determine how efficiently and quickly assets can be used and repurposed across the production chain. The workflow saves tremendous space by storing only original files rather than clogging servers with edited content, and saves time by performing the conforming process live with automatic multi-platform distribution.
Enriching assets with metadata such as titles, descriptions, categories, markers, keywords, annotations and scene descriptions makes it easier for users to locate and retrieve the right media. File movements, housekeeping and graphics can and should be automated to use metadata.
To be most beneficial, the metadata must only contain the relevant information that will streamline the production. And once a file is uploaded – sometimes even before a file is fully uploaded – into the server, all metadata is instantly searchable by the entire team. New metadata and changes made are instantly updated in all applications managed by the system. Importing assets with metadata and enriching it through the life cycle of the asset adds value to the media asset.
Designed for the future
It's no secret that broadcasters will need to produce 4K content to keep market share and a similar level of existing revenues. The level of preparation that broadcasters are undertaking for 4K is substantially higher than it was for HD. From a physical point of view, the bandwidth that 4K consumes and the storage space it takes up is much bigger. Broadcasters will need more storage and increased network capacity to incorporate new codecs to handle 4K. The job of the MAM system is to manage all of these changes. The introduction of 4K in a MAM system should not change basic services such as file management, load balancing, partial retrieval and file movement.
A MAM system is an investment well into the future of any organisation. The system architecture must be able to address the present and the future needs of any organisation both in terms of the technology implementation as well as the scalability for future upgrades and integrations. It is difficult to envisage a future need well beyond five years due to the rapid developments in software technologies. The design should be flexible and modular, and built for upgrading based on workflow modifications with little or no disruptions in the process.
Extensive APIs
An extensive set of public APIs and excellent documentation is a vital requirement from a good MAM solution. This allows customers to build their own bespoke applications and user interfaces that allow a tighter integration and workflow solution that best fits their needs. Good APIs also protect against product and technology obsolescence and de-risks investment by allowing for independent development and support for future integrations.
Commercial and other considerations
The total cost of ownership needs to be evaluated when deploying MAM. Cost of ownership is to be considered for terms for a number of years and includes upfront costs, yearly support costs and development costs in tangible terms. It also needs to consider other important aspects such as the reliability of the vendor and SI, their leadership status, financial health, ownership of content, clients and references and track record for innovation. Local support, skills and knowledge are important to consider as well.
Phased Implementation
MAM projects are complex. A good project strategy should avoid a comprehensive, one-stretch implementation but should be considered in manageable and distinct phases and spread over time, allowing each phase to be completed and tested. The subsequent phases can then be reviewed and aligned to the workflow as required.
R V Krishnan is Regional Manager at Vizrt Middle East.