With revenue from AR-generated ads estimated to hit $15bn by 2022, media houses are looking to leverage 5G-connected wearable technologies to secure a piece of the pie, especially within sports, says Niklas Björkén.
Niklas Björkén is Director Innovations at Accedo.
In the last few years, we've seen augmented reality (AR) being adopted into mainstream markets through smartphones. Snapchat filters and interactive gaming (kickstarted by Pokémon Go) immediately became popular because they introduced interactivity never seen before. When you consider that this technology was introduced and available without anyone needing to go out and buy new devices – just use the phones they already owned – it's unsurprising that AR gained popularity so quickly.
Brands were quick to follow, seeing AR as both a great monetisation opportunity and a way of delivering attention-grabbing content to their audiences. Brands like IKEA and L'Oréal adopted the technology to bring their products into people's homes. Additionally, broadcasters started seeing the benefits of using AR to tap into second-screen culture. According to a report by CivicScience, nearly half of TV viewers browse online while they watch their favourite content. Broadcasters saw the advantages of enhancing the viewing experience by providing users with second-screen content related to the programme. This has proved particularly suitable for sports rights providers, due to the increasing competition within sports content delivery.
Can sports use AR?
Keeping sports fans engaged is hugely important in building fan loyalty. They love their teams and often want to know as much as possible behind-the-scenes info and stats. With a huge amount of data already at the fingertips of sports providers, it makes sense to deliver it to the audience. However, delivering swathes of information in an engaging way has its difficulties. It needs to be digestible and it mustn't detract from the main screen.
If people are spending too long searching for a particular stat, they're not actually concentrating on the game and are quite likely to close the app and not open it again. Broadcasters can see that using AR and delivering information organically into the audience's surroundings gains the most interaction.
We've recently seen broadcasters adopt AR experiences as a second-screen app, allowing users to easily interact with event-related diagrams presented to them. Two of the major platforms used to deliver this capability are Apple's ARKit and Google's ARCore. Both platforms identify suitable surfaces which can be used for the placing of AR images and be shared across platforms. This identification of surroundings enables AR apps to blend content into the environment. For example, this could be a 3D image of an athletics track placed on the user's coffee table. The app could visually show live tracking of specific athletes so that fans at home can follow their favourite sports star around the track.
Additionally, this could be used to enhance content delivery. With the athletes already 'placed' on the virtual map, why not connect their avatar with their general information and stats? This means information is placed in logical areas of the app and only shown when selected, preventing an overwhelming amount of data from cluttering the view.
AR and 5G: The bigger picture
However, there have always been bigger plans than second screen for AR. The industry has always had goals for AR to be incorporated into technology that is fully wearable, with its images completely integrated into reality. Developing this has certainly been a much slower process, with time being taken to deliver wearable AR items that people will actually want to use. Getting this right raises challenges. For AR to be truly interactive, the device needs to be connected. Up until now, this has been limiting; WiFi has been the only connectivity offering the high-quality bandwidth required. However, with the introduction of 5G, surely this is about to change?
When you think of 5G-connected wearable AR tech in the sports arena, the opportunities are endless. An in-stadium mode could give spectators access to live updates and statistics from their season-ticket seats. It could also be used to transform the fan viewing experience at home, with half-time punditry and interviews with coaches displayed in someone's own home. AR could deliver their favourite player to their kitchen table.
Alongside improving the viewing experience and promoting fan loyalty, AR also provides sports entities and broadcasters with monetisation opportunities. Advertisers suddenly have access to a highly interactive mode of displaying their ads within people's own environments; according to Poplar, the projected revenue generated by AR ads by 2022 is $15bn.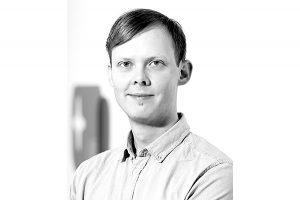 Why AR delivers within sports
AR is really making an impact. People love the interactivity it brings and are happy to embrace it via their smartphones. Sports entities are starting to benefit from AR, through both improved viewing experience and improved monetisation opportunities. Fans are going to have vast amounts of background information available, delivered in a user-friendly AR package. We're a little way off embracing wearable AR, but significant investment is going into developing devices which can be worn that will blend into the background. Additionally, 5G is delivering opportunities which are now being explored in relation to wearable tech.
This is going to deliver countless opportunities for sports providers; they will be able to offer fans a huge amount of interactivity from within the stadium. For now, this connectivity can be used through second-screen AR. However, with time, wearable AR tech will deliver a hugely immersive way of enhancing the live viewing experience. AR is transforming the services that sports entities provide by allowing fans to have the best viewing experience while nurturing fan loyalty in an increasingly competitive space.