Media assets of many a broadcaster are decaying for lack of platforms to play them. They need to act fast to keep their legacy intact, or risk losing vast reserves of history and culture with the potential to be monetised, says Michel Merten Our audiovisual archives – hosted by broadcasters and by cultural institutions – […]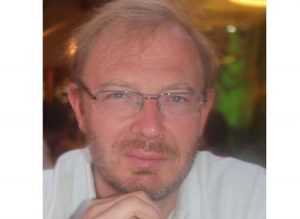 Media assets of many a broadcaster are decaying for lack of platforms to play them. They need to act fast to keep their legacy intact, or risk losing vast reserves of history and culture with the potential to be monetised, says Michel Merten
Our audiovisual archives – hosted by broadcasters and by cultural institutions – are under a catastrophic threat. If we do nothing, they will disappear; they will be lost forever.
This is not an idle threat posed by an archivist and representative of an archive technology company. It is an unavoidable fact, based on the way that our current recorded media are decaying and on the obsolescence of the hardware on which to play them.
This is an issue for broadcasters, who will lose the ability to access their archive. Their programme archive will disappear, meaning they will no longer be able to monetise content. The news archive will also disappear, making it impossible to put today's stories into context.
For historical and cultural bodies, this is an even bigger issue. Preserving and storing a recording is useless if no one can access it. In the Middle East, where many countries are relatively young, a whole nation's history is on film, audio and video recordings. If they cannot be played, that history is lost, forever.
Media
Why am I sounding this warning? Because both the media themselves and the means to play them are disappearing.
Think about how a traditional archive stores its content. Some are on film, perhaps the most robust method. Film has a predicted lifetime of around 100 years or more, which still means some material is already getting close to the deadline. It also needs to be stored in cool conditions and 30-50% humidity. This can be a problem in the Middle East, where temperatures are high and humidity low.
Audio and video recordings on tape can only be expected to have a life of somewhere between 20 and 40 years. Old tapes begin to shed oxide – the particles, which actually hold the magnetic recording.
Many archives will still have 1" and 2" video recordings, dating back half a century. A skilled operator can bake these tapes so that you can get one last playback, but just lacing them up on a machine – assuming you can find one – is likely to destroy the original recording forever. One chance to get it right.
Otherwise, according to Richard Wright of the Presto Centre, an international centre which guides members on audiovisual archive preservation: "75% of the video in Europe will be lost by 2023 when video digitisation will simply have ceased to be. So that's it: going, going, gone for analogue by 2023."
Hardware
This is an area in which technological obsolescence has always advanced, and is now galloping forward. The more we innovate around digital storage, the faster we lose older platforms.
There are millions of 78rpm audio recordings which have never been digitised. But, as far as I am aware, there are only a few manufacturers of 78rpm needles in the world. It is a small business, and should it close, that may be the end of those recordings forever.
Our research shows that there are probably hundreds of thousands of 2" video tape recordings in the Middle East alone, as part of that cultural heritage of nations which have grown up in the television era. But there is only one manufacturer of heads for quad video recorders. Those heads may only last for a few hundred hours, so the demand is high.
Even Digital Betacam, which was the workhorse for broadcasters up until very recently and is still widely used in some parts of the world, is coming to the end of its life. Sony has announced that the product line will be discontinued in 2016, with spare parts guaranteed only until 2024.
As the hardware disappears, so too do the skills needed to operate and maintain the equipment. Much of this technology was developed before the computer age, and certainly before the internet age: you cannot go online and just download a PDF of the manual for a lot of the old equipment.
Some companies recognise this, and as part of their operations they seek to acquire not just equipment but skills as well. These skills are then passed on through a scheme, which trains the next generation of any other companies that are doing this. This aspect is essential to digitisation these days.
Scale
It is hard to get a real sense of the scale of this problem. I have already said that I think there are hundreds of thousands of 2" tapes in the Middle East alone. In the last couple of years, we have digitised and archived 350,000 hours of DAT audio for DR in Denmark; 70,000 hours of video for Swiss television and 70,000 hours, dating back to 1" tape, of audio for RTBE in Belgium. Indiana University in the USA has recently announced a partnership with Memnon to digitise over 300,000 objects. We are also working on probably the largest archive protection and preservation project in the Middle East.
According to UNESCO, 200 million hours of audiovisual programmes are in immediate danger. That is a whole chapter of our history, as well as a practical resource and source of revenue for broadcasters and production companies.
I noted earlier that Richard Wright at the Presto Centre puts a date of 2023 as the end point. Michael Casey of Indiana University, speaking at a conference in 2013, said: "How much time do we have? 10 to 15 years."
So it might be 2023, or it might as well be 2028.
Based on work done in conjunction with archive institutions, Chris Lacinak of consultancy AVPreserve has developed a new business approach to archive preservation, which he calls the 'cost of inaction'. His proposal is that if you have an archive you have already invested in it, if only by providing the storage facilities. If, around 10 years from now, that archive is inaccessible, then the investment must be written off, which could look worse on the balance sheet than starting a digitisation process.
Lacinak developed a mathematical model to calculate the cost of inaction, which he generously makes freely available. It is at coi.avpreserve.com. The business case for preservation will look strong, even ignoring the cultural and commercial drivers to make content widely available.
So if we have around 10 years to complete the digitisation and your archive currently has 100,000 items of audio, video and film content, you should plan for a minimum of 10,000 digitisations a year. If the average duration is 30 minutes, that is around 100 hours of content a week.
Remember that there is no point in just digitising something. First, this may be your only chance to make a final transfer, so you should ensure you get the best possible quality from the original. This might include cleaning film and discs, and pre-treating tapes. Once digitised, you can complete the restoration at a later date.
Second, you have to add the metadata that makes the digitised version accessible. For a cultural archive, this means adding the historical information that will help a wide range of users find and understand the content. For a broadcast archive, it includes not just descriptive data but business issues like intellectual property rights to maximise the future revenue from it.
Partners
For most organisations, the first step is to find a partner with the skills, experience and – most importantly – the technology to take the broad spectrum of formats in your archive and create a coherent, high-quality digital library. The digitisation service is carried out either on the client's premises or the digitisation company's facility, based on the requirements of the project.
Your archive can and should be digitised and preserved. Action must be taken now. In just 10 years or so, it may be impossible, or at the very least unaffordably expensive, to find the facilities and equipment to do it. At that point, the archive will be lost, and broadcast assets and cultural heritage will disappear forever. Doing nothing is not an option.
Michel Merten is CEO of Memnon Archiving Services.