During Covid-19, have some media entities had great success even outside the OTT environment? They have, as we learned during the CEO panel at the ASBU BroadcastPro Summit last month.
The coronavirus outbreak forced some entities to turn adversity into prosperity, thanks to strategic thinking and some good fortune. Three media houses that did extremely well during the lockdown were twofour54, Finyal Media and Zee Entertainment Middle East.
Panellists Hans Fraikin, Abu Dhabi Film and TV Commissioner; Manoj Mathew, Territory Head, MENAPT at Zee Entertainment Enterprises; and Leila Hamadeh, CEO and co-founder of Finyal Media, joined us for the CEO panel, which was moderated by Amanda Turnbull, co-founder and CEO of Amanda Turnbull Associates.
Turnbull explored how the panellists fared in the wake of the pandemic and how they used the situation to accelerate their numbers during this period. They looked at some of the factors that gave digital transformation a boost, and delved into the changing face of news and entertainment in the MENA region, and the evolving dynamics within advertising.
Turnbull started with the newcomer on the scene, Finyal Media. The Dubai-based company, which put podcasts on the map in the MENA region with fictional series including Juha and The Basement, saw a steady growth of 25% month-on-month in podcast listenership in 2020.
"It's been a big year of growth for us," commented Leila Hamadeh, who has previously worked with Fremantle, Etisalat and OSN, among others. "We are still scratching the surface in the region, but the lockdown accelerated that growth for us. On average, the completion rates on our episodes are around 90% and on our top shows, it is 98-99%. So people are hooked into the content and it's a loyal audience."
But success doesn't always have to happen in a new space, as Zee Entertainment Middle East proved last year. Manoj Mathew, Territory Head, Zee Entertainment Middle East, agreed that 2020 was tough; fortunately, Zee had some things in the pipeline that came to fruition with perfect timing last year.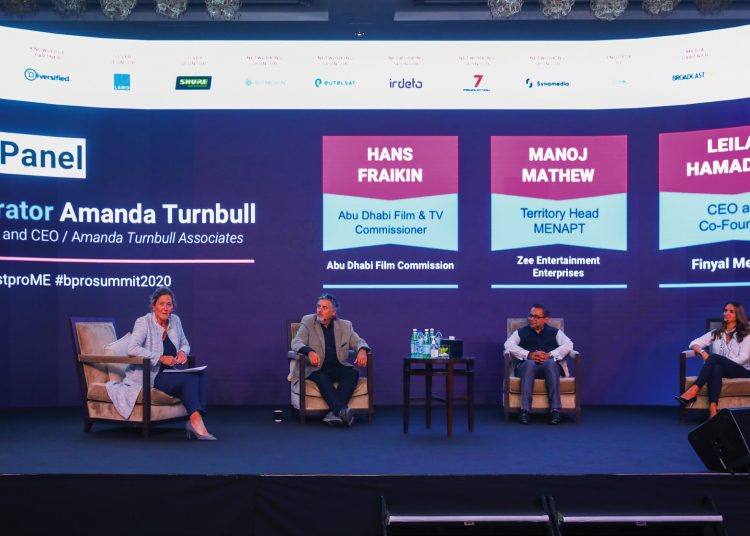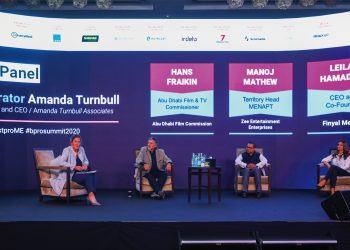 While Mathew celebrated the increase in subscriptions and subsequent revenue generation on the AVOD and SVOD platforms, he rued the fact that there was "a massive dip in advertising" and pointed out two new and interesting lessons that came out of Covid.
"What a CEO and CTO couldn't do in terms of technology upgrades for companies, Covid did. Many of our technology backends were not ready to take on that increased number of subscribers and that scale of people watching at a given time. Netflix, Shahid, Amazon also faced this problem. We always sort of wait for a large number of subscribers before we invest in scaling up our technologies. Suddenly with Covid, that became top priority."
Secondly, he remarked that Covid-19 will force people to bank their content.
"In MENA, one week before Ramadan, we are still in postproduction; while in a mature international market, content that is scheduled for December will be completed, packed and sealed in good time. We will have much better content planning now. This entire region will really grow, because OTT players and video players will be creating content and banking them for such times. There will be a different level of content investment coming in. This is the opportunity I see in the immediate future."
Turnbull asked Hans Fraikin, who took over as Abu Dhabi Film and TV Commissioner just before the pandemic, how the government entity navigated these waters.
"Part of the Film Commission's job is to monitor what is going on globally in terms of trends, benchmarks and best/worst practices. For Abu Dhabi, the year 2020 was extremely fortunate. We were one of only four jurisdictions in the world to continue production during the pandemic. [The Commission] had an official exemption from the government to be able to keep the production going.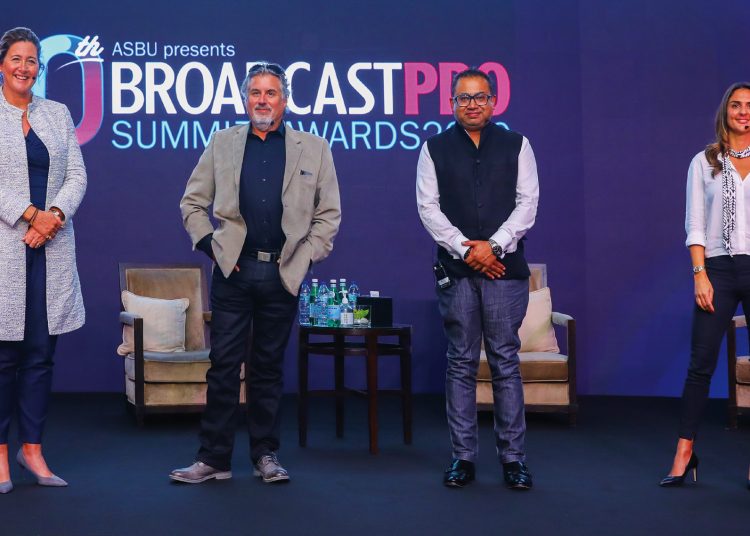 "There were hundreds of millions of dollars of productions in development and in pre-development, just waiting to shoot. If you need ski slopes, Abu Dhabi is not the place. But we benefited from the pressure cooker effect, where all these productions had to spend the money because they had these deals with the distributors and had to feed the pipeline. In 2020, we reached $100m in production and that was a record for Abu Dhabi, in a pandemic year."
He cited Inheritance, the first Arabic-language soap opera, a major collaboration between MBC Group, twofour54 and Image Nation Abu Dhabi.
"They had started just before the pandemic and they had to adapt very quickly to the new reality. They had 250 episodes with 60 daily crew on set and they didn't have a single outbreak. It was a success, and they have now just commissioned season two and that's another 250 episodes."
Turnbull commented that such collaborations have proved quite difficult in the region and asked Mathew how Zee managed similar successful collaborations, and how the firm got started on that path in the first place.
"A few years ago, we had started to experiment with Indian content," explained Mathew. "We always go back to our home country for content pipelines, be it movies or series. Most of our content is produced in India, very few are produced here. We had done collaborations in 2016 and 2017.
"2017 is a better example. We had 13 one-hour episodes that were meant for internal consumption. At the script level, when we started the discussion we had planned half-hour edits for Zee channels, which is the traditional Indian format; but in parallel, we planned one-hour weekend edits for this region, and for repeats, we went back to half-hour edits. And at the script level, we also decided to create a 90-minute telefilm out of it.
"Then we got into a partnership with the government of Ivory Coast and RTI and we created a French version and a different cut for the last four episodes, for which we flew in actors so they would blend in with the script, and we had a simulcast for both places.
"In India, our series tend to be 600 to 1,000 episodes. We moved from 600 episodes to 60-minute episodes for two seasons when we made Arabic originals. That's how we controlled our production costs and figured out how to do both seasons in one go. This is the first year we had four releases direct to streaming, and they were all up for grabs. The first was sold to Netflix, the second to Amazon. The third we took, and the fourth we released in the theatre. So that is how we are going to look at all possible content."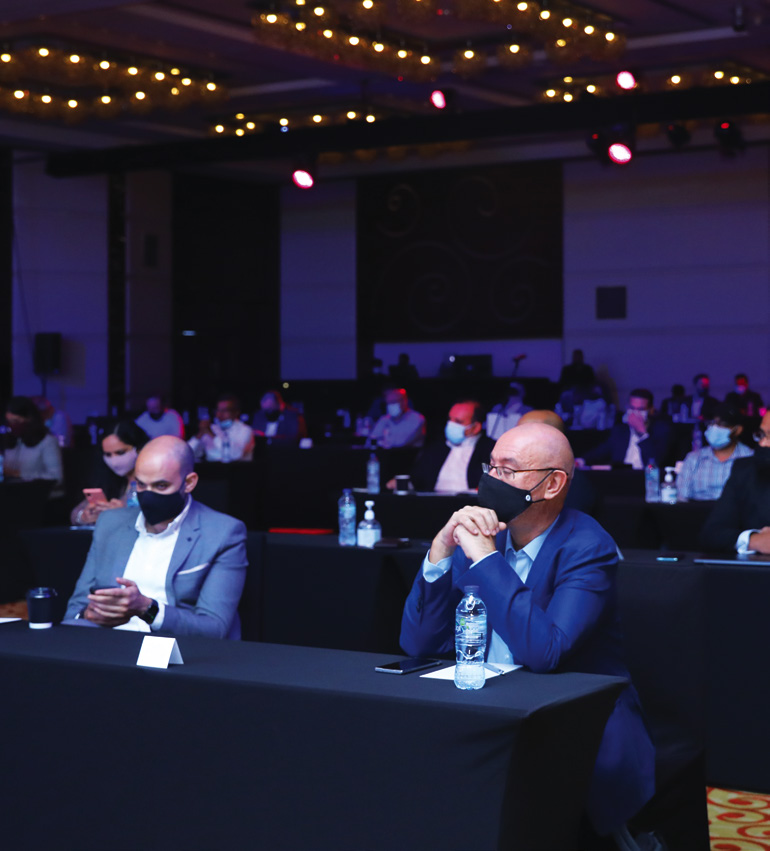 Mathew went on: "We would now like to experiment in the music space as well. We want to see if we can come out with OST [original soundtrack] forms for such series or movies we make. I plan to go ahead with Arabic movies, as there are no established studios for Arabic movies and definitely more production is on the cards. We have a fourth production happening in Cairo as we speak."
He added that Zee first aims to sell its content before it comes to FTA and other pay windows.
"OSN has picked up our last series. Shahid had the first run window in the OTT space, followed by Weyyak. LBC is airing our last production. The whole windowing model within this region has worked for us."